Education: The biggest weapon to fight any war
22/07/2022. By Carmelle Wilkinson.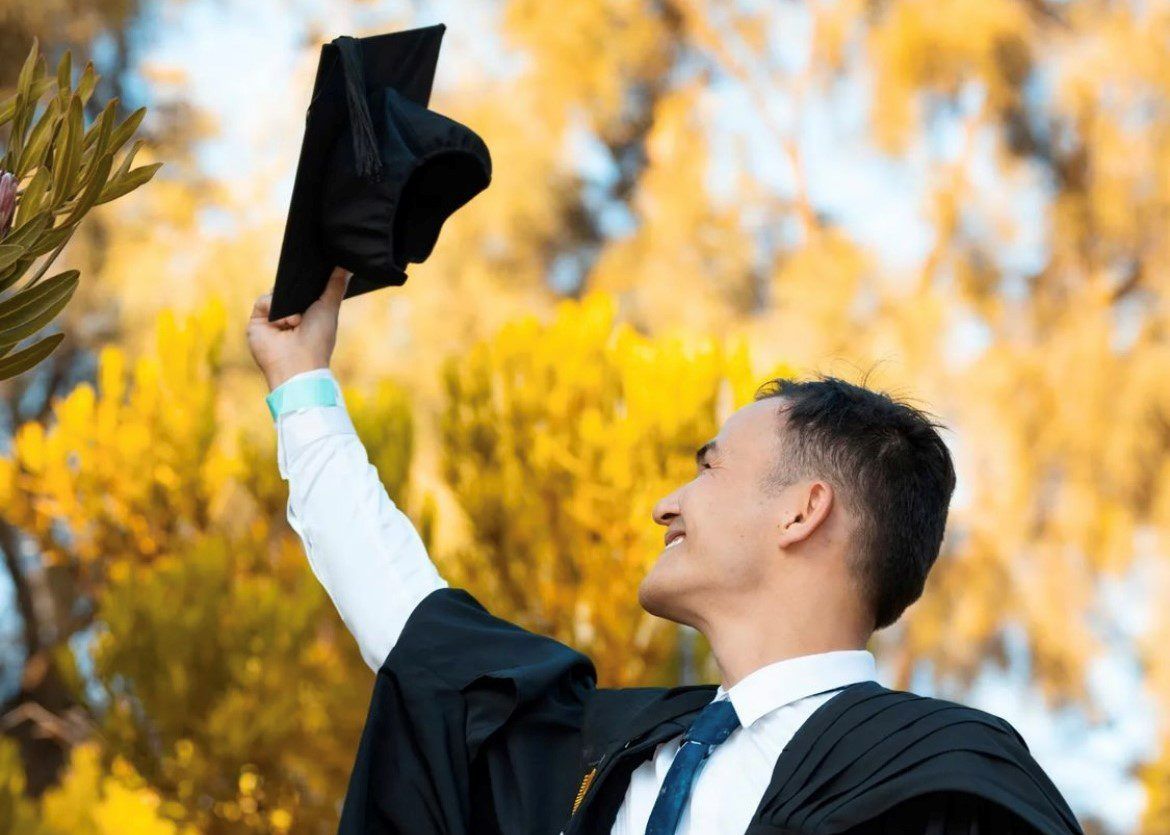 Ezz Rahmati graduated from Curtin in April this year with a degree in Nursing.
Growing up in Afghanistan, the ominous sound of missiles and rockets flying overhead became the norm for Curtin nursing graduate Ezz Rahmati (BS Nursing, 2022).
Nowadays the 28-year-old, who calls Perth home, is comforted by the hum of traffic and the sound of the occasional passenger jet as he lays in bed at night.
Born two hours from Kabul in the small village of Jaghori, Ezz shares the struggles and heartache of his childhood, surrounded by war, poverty and violence.
Village life in Afghanistan (Adobe Stock image).
While children his age in Australia were heading off to school with their friends, he was helping collect wheat from the fields to provide food for his family.
Often, he'd have to make the dangerous two-hour trek to a nearby town to buy essentials like cooking oil and shampoo.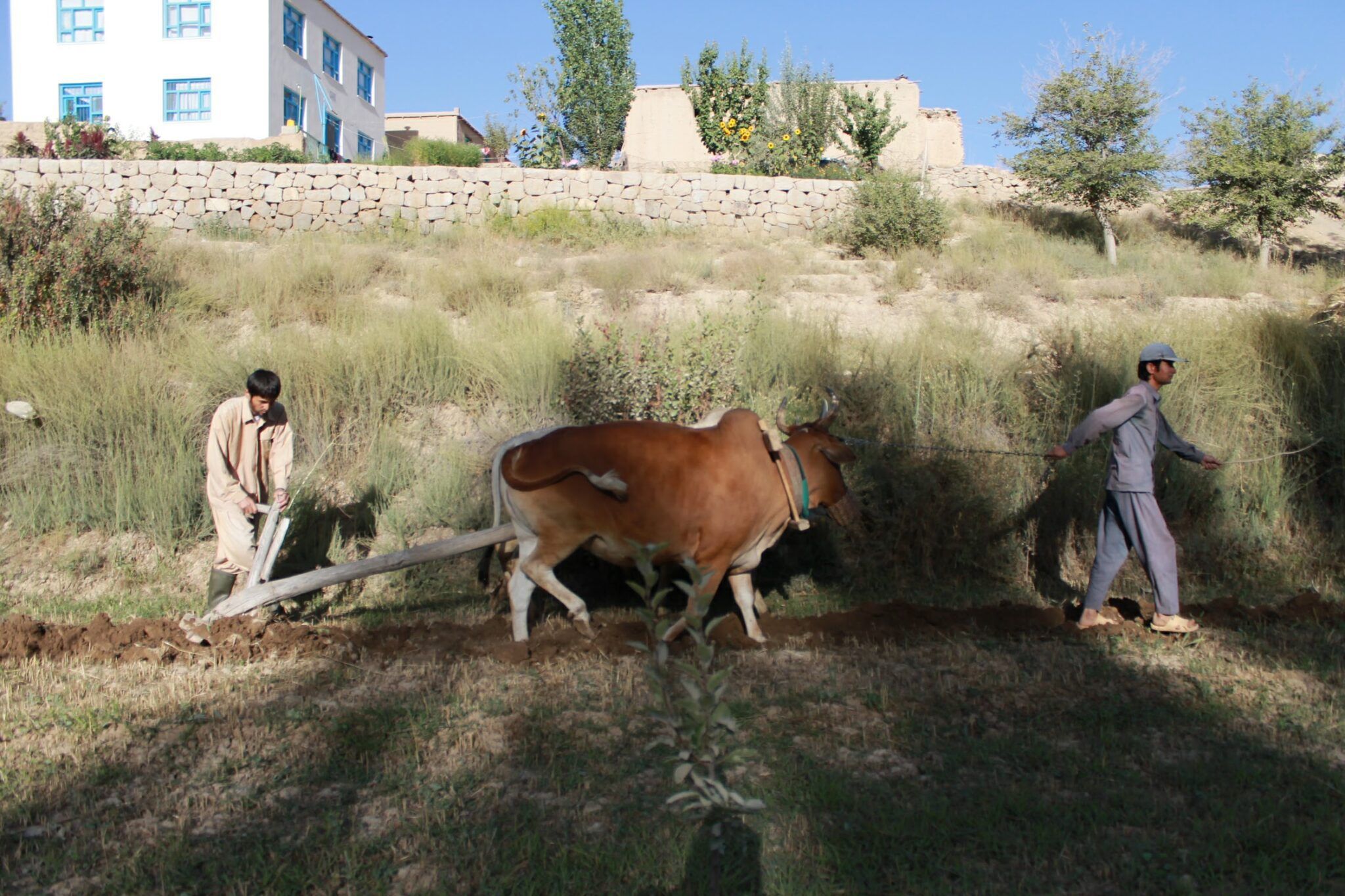 Cows play an important part in Jaghori life. Animals are fed well and appreciated for their contribution.
"We ate off the land. Everyone in our village had a small parcel of land that they would grow potatoes, wheat and some fruit trees like apples and apricots. And that was it. Definitely no shopping centres or cafes,'' he said.
"Afghanistan is not a nice place to live, but my hometown is actually really beautiful. It has a river running through it and is quite mountainous with plenty of trees.
"While our village appeared peaceful, there was war around us, and you could hear the rockets and helicopters in the distance."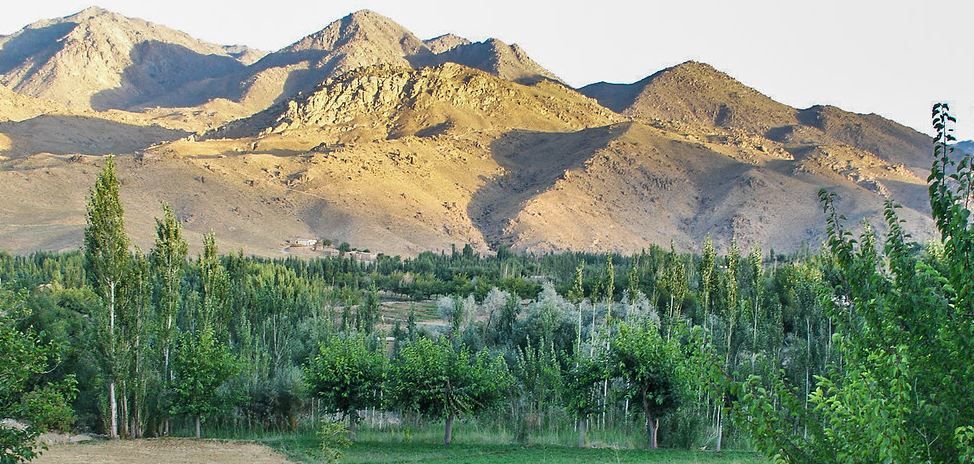 Jaghori, Afghanistan. (Adobe Stock Images).
With little hope for a bright future, Ezz knew he had to leave Afghanistan.
"It's not safe. Danger is always around the corner. Children can't access education and there is constant fear that someone you love could be hurt,'' he said.
"One day the Taliban pulled over and brutally killed one of my best friends in his car.
"My friend worked for the army and had just been discharged. He was waiting for a helicopter to pick him up and take him home so he could enjoy a break. But there were maintenance problems with the helicopter, so he decided to drive home instead. Which ended tragically.
"There is great fear in Afghanistan that you could be killed for anything. For being in the wrong place at the wrong time, for advocating against war, for being a minority group or for just travelling from town to town."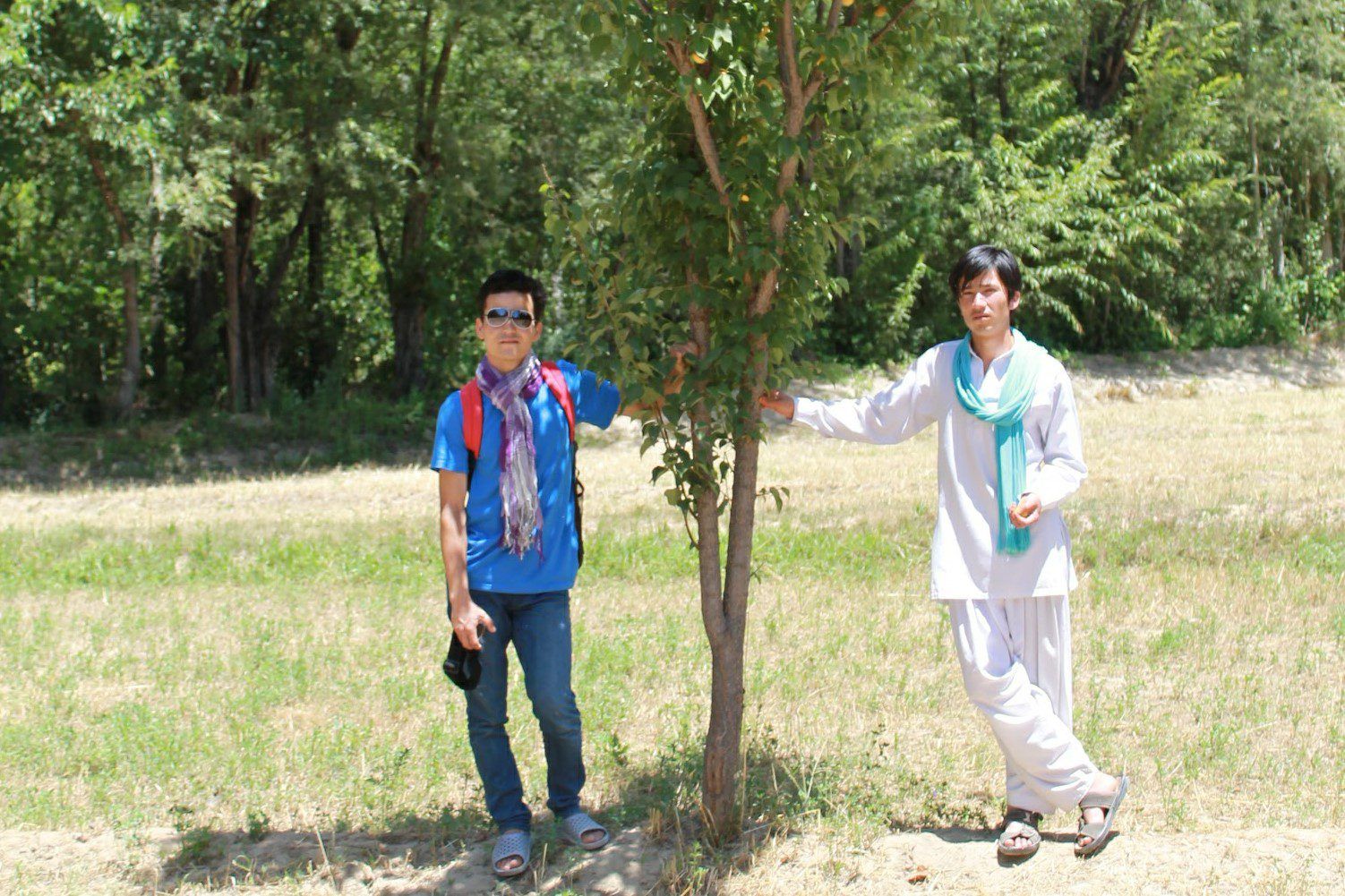 Ezz (left) pictured in his hometown of Jaghori with a friend.
Ezz said armed conflict and unrest in Afghanistan since the 1970s had claimed many innocent lives and brought great pain and suffering.
In 2001, US troops moved into Afghanistan after the Taliban government refused to hand over terrorist leader Osama bin Laden in the wake of al-Qaeda's September 11 attacks.
Despite quickly losing control of the country and relocating to southern Afghanistan, war continued to rage, with the Taliban contesting territory and provinces with air strikes and suicide bombings.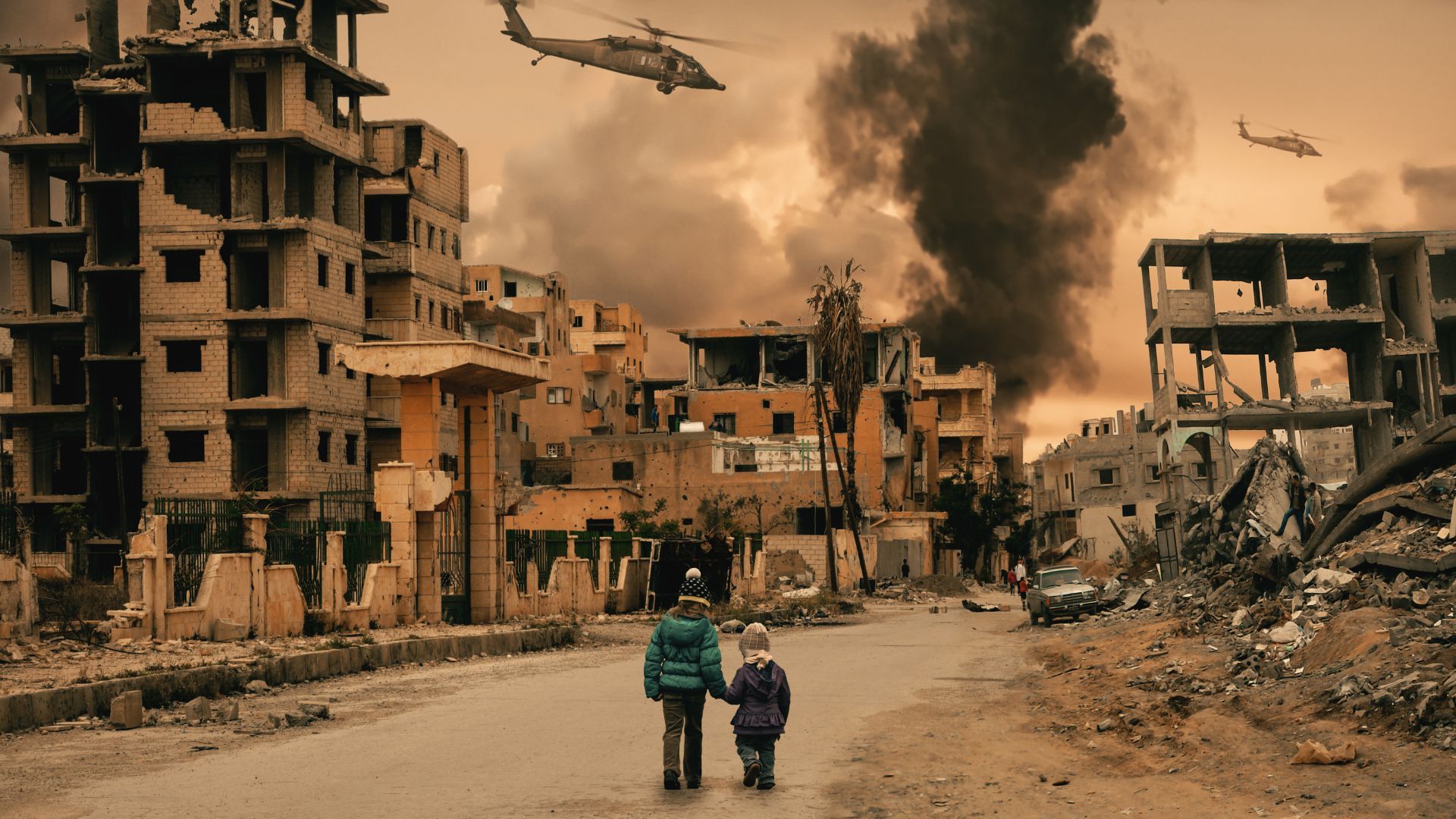 Over the past 20 years, 71,000 civilians have lost their lives in the Afghanistan war.
After 20 years of conflict, US troops withdrew from Afghanistan in August last year, leaving the Taliban in control.
More than 240,000 lives have been lost over the past two decades from war in Afghanistan, of those 71,000 civilians have been killed in crossfire.
But the war has also inflicted invisible wounds.
In 2009, the Afghan Ministry of Public Health reported that two-thirds of Afghans suffer from mental health problems, and many have lost their lives due to increased disease from lack of clean water, malnutrition, and reduced access to health care.
After witnessing the many preventable deaths in his home country, Ezz said he was inspired to study nursing.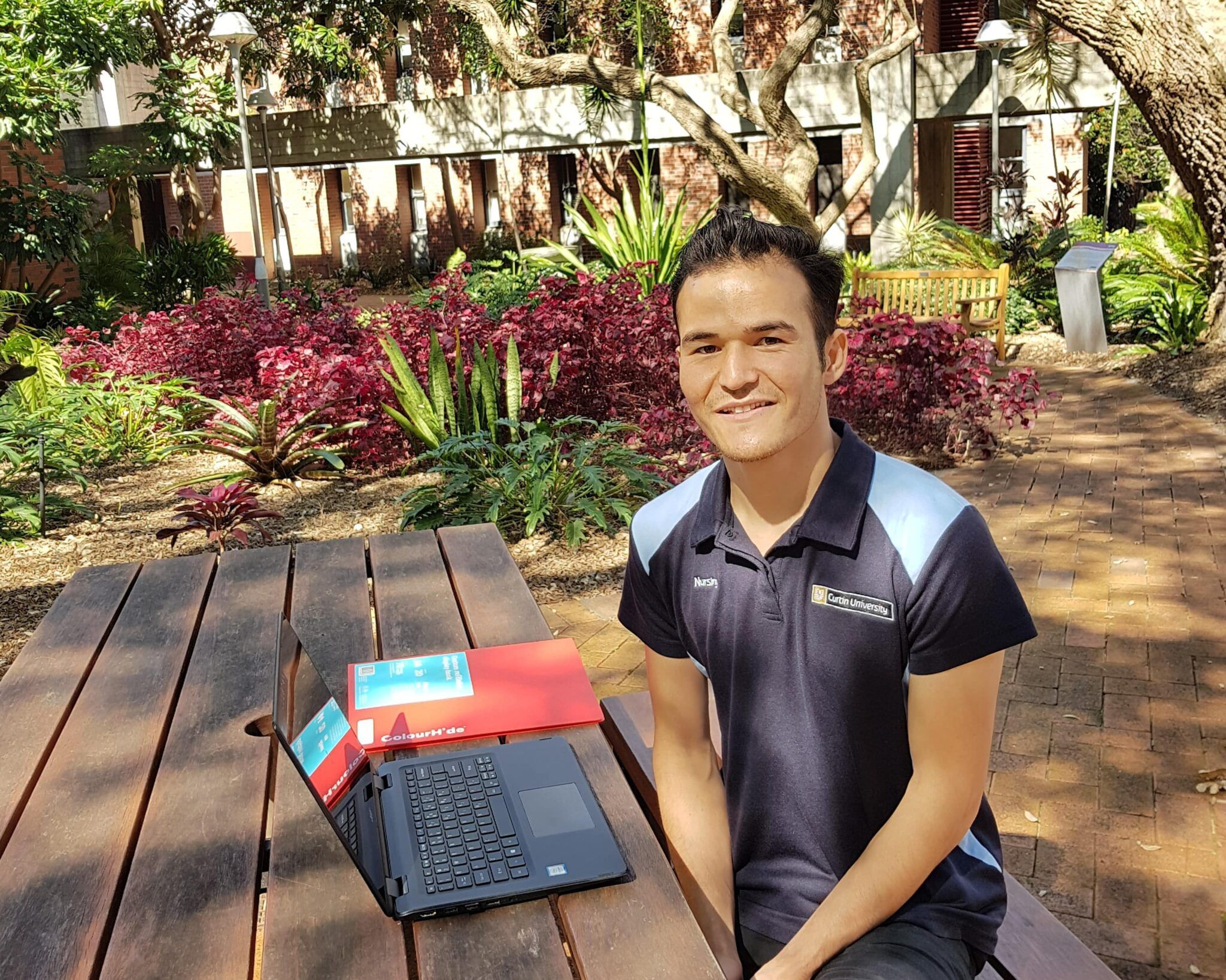 Ezz on his first day at Curtin.
"Disease kills so many people in Afghanistan and many of those diseases are preventable with common medicine,'' he said.
"Having access to health care and common medicine could save so many lives. Influenza and dehydration for instance are quite treatable in Australia, but in Afghanistan you could die from it.
"I wanted to study nursing so I could help those less fortunate access common medicine and avoid unnecessary deaths from treatable infections."
Ezz and his siblings arrived in Perth in 2017, after fleeing Afghanistan and spending a short time in Pakistan.
"The first thing I wanted to do was learn English. So I enrolled in English lessons and focused on that every single day for about two years,'' he said.
"I had done a bit of schooling in Afghanistan but not much. I always had a great desire to go to school and study.
"When I think about my journey and what it took to get here, I am incredibly humbled. But there are many refugees like me achieving far greater than me. We have girls from Afghanistan in Australian parliament and others winning awards and starting their own businesses, and I'm so proud of them.
"I am really blessed to call Australia home and I'm so grateful for my education. Many migrants like me are determined and we just want to work and contribute to society. We want to achieve things in our life, and we want to make a difference."
Curtin Senior Lecturer and co-director of the Centre for Human Rights Education Lisa Hartley is committed to attaining equity in higher education for refugees and asylum seekers.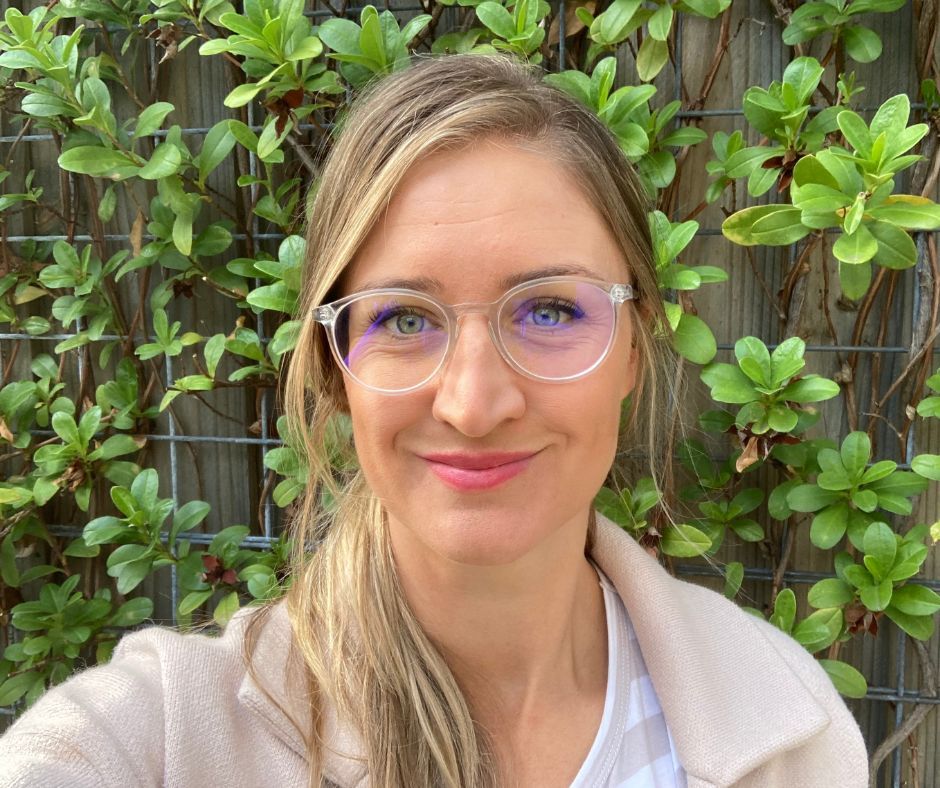 Curtin Senior Lecturer and co-director of the Centre for Human Rights Education Lisa Hartley.
"For many of these people their past challenges and experiences pre arrival to Australia could have been quite devastating,'' she said.
"Fleeing your home country and having to navigate and learn a whole new culture can be incredibly daunting.
"For many refugee students they may not be tech savvy and English isn't their first language, so they need to overcome these enormous barriers before even making it into a classroom."
Lisa said accessing higher education was critical for many people seeking asylum and went beyond acquiring qualifications and skills.
It was also essential to achieving a meaningful life.
"The opportunity to undertake study is also seen by many as an important tool for developing the capacities and knowledge to sustain their livelihoods and to contribute to their communities and to society,'' she said.
However, the findings of an Australia-wide study led by Curtin into access to higher education for people seeking asylum highlighted that most continue to face enormous barriers in doing so.
"These barriers are largely due to the restrictive Federal Government policies that are imposed on them," Lisa said.
Curtin is one of the universities leading the way, by offering initiatives, scholarships and vital support to asylum seekers.
For the past 15 years Curtin's Humanitarian Scholarship has enabled eligible refugees to attain a tertiary degree.
"Curtin was one of the first universities to open a full fee scholarship for these students and it's an amazing example of leadership in this area,'' she said.
"Many of these students can't afford textbooks and iPads let alone a degree. So, this financial support is life changing."
Ezz said attaining a tertiary education at Curtin had in fact changed his life.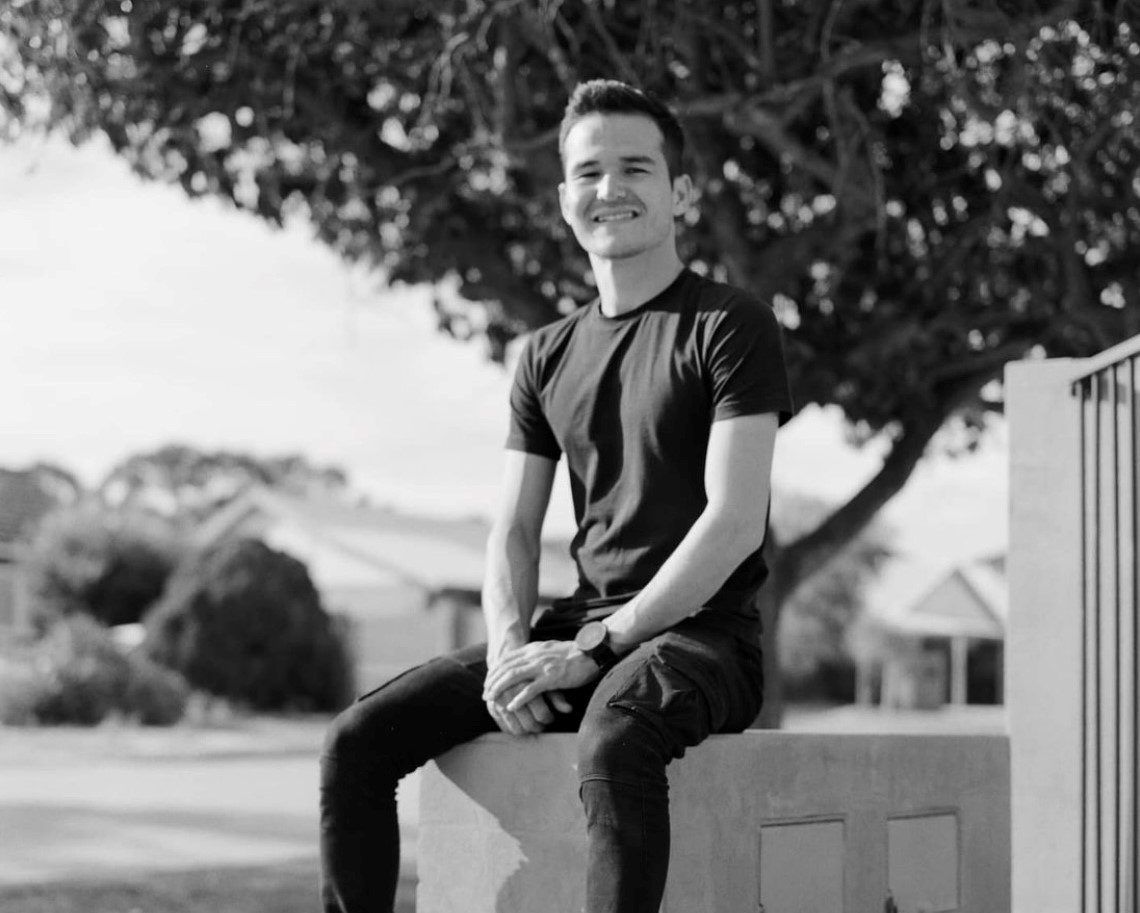 Ezz said he wouldn't be where he is today without his education.
"Education is the biggest weapon you can use to fight any war,'' he said.
"Afghanistan wouldn't be where it is today if people there had access to education.
"In Australia we take education for granted. We send our kids to school without fully realising how privileged we are to do so."
Graduating in April this year, Ezz said he looked forward to entering the workforce and becoming an emergency nurse.
"Once I'm settled and have a few years' experience, I'd like to work in developing countries and help them gain access to essential health care,'' he said.
Ezz's advice to other refugee students wanting to follow in his footsteps?
"Don't give up hope,'' he said.
"Be patient. Get an education, learn the skills and contribute to your community. Also invest in learning English. It's so important and can open so many opportunities."
While Ezz did not apply for the Humanitarian Scholarship, he did receive support through Curtin's Financial and Housing Support Bursary for COVID-19.
Offered for Bachelors, Masters, PhD degree in the field of Aboriginal Studies, Business and Law, Health Sciences, Humanities, Science & Engineering, the scholarship provided financial support ranging from $250 – $1500.
"That really eased my life during the difficult times, and I would not be where I am today without it,'' he said.
If you would like to help transform the lives of students from all walks of life through the power of education please visit Curtin Cares here.
___
Subscribe to Commons
Read more stories