Fashion creatives adapt to new consumer priorities as Curtin's Fashion Course celebrates 20 years
24/06/2022. By Carmelle Wilkinson.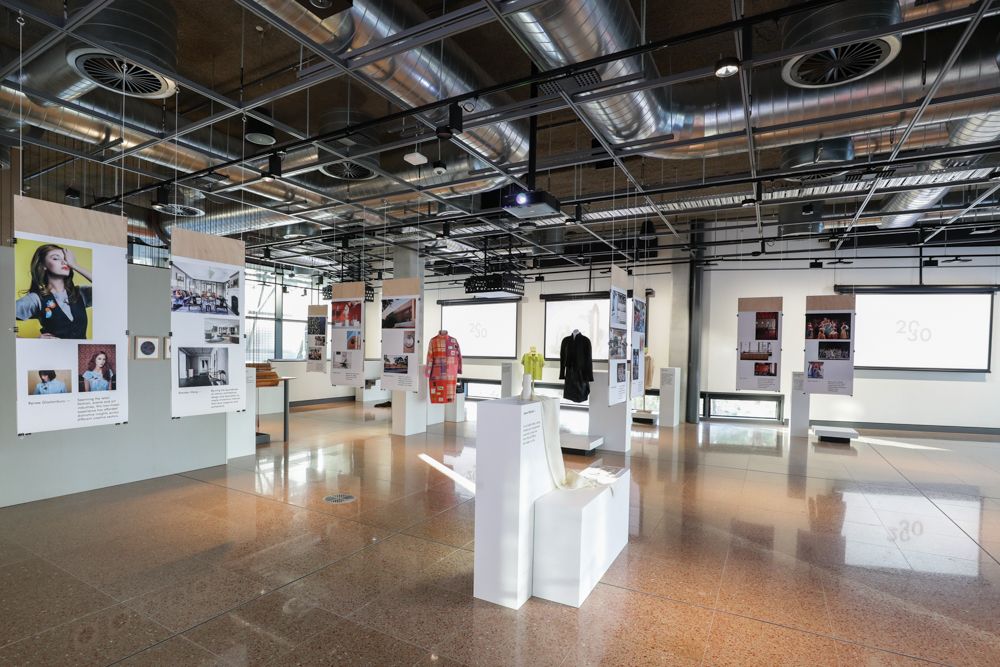 The 20|30 Fashion + Interior Architecture: A Curtin Alumni Retrospective is now on display at Curtin University. Photo credit: John Koh.
After two years of disruption, the global fashion industry is roaring back to life.
Emerging from the pandemic haze, stronger than ever, fashion companies are adapting to new consumer priorities and shifting their focus towards more sustainable and ethical wear.
Here on home soil the fashion industry continues to go from strength to strength, with several local designers and creatives making their mark on the local, national, and international markets.
As Curtin celebrates 20 years of fashion studies this year, Deputy Head of School Anne Farren reflects on the evolution of the industry and celebrates the significant contributions of our diverse collection of fashion alumni and recent graduates.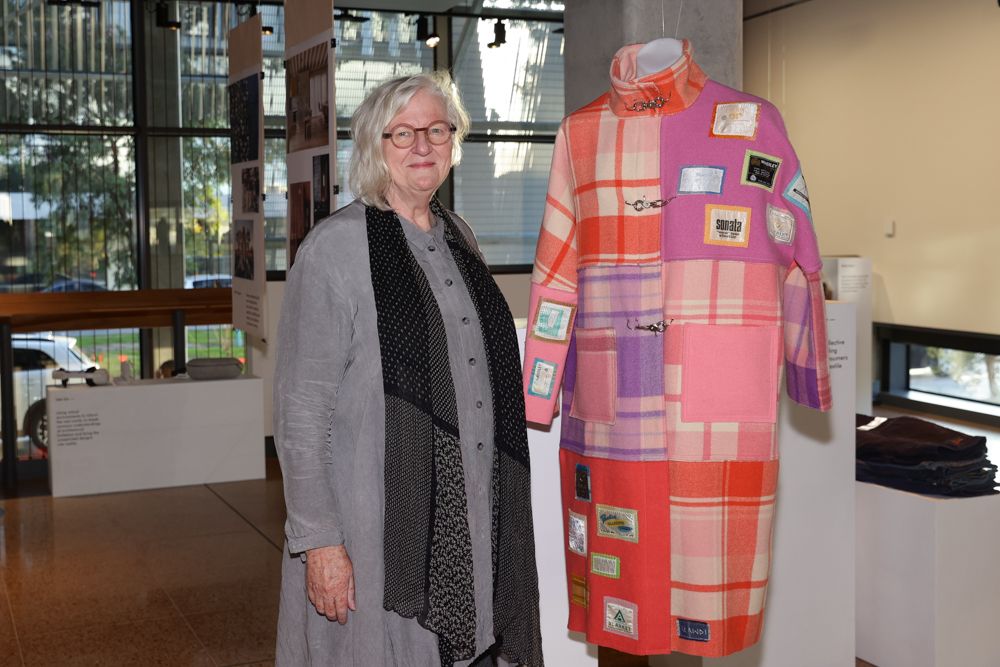 Head of Fashion at Curtin Anne Farren. Photo credit: John Koh.
"Over the past few years, I've seen many strong factors change the course of fashion. One being sustainable practices and the other COVID-19,'' she said.
"Sustainable fashion has changed student practice and graduate awareness. Everyone is so much more aware about understanding sustainable fashion practices, reducing waste and being more ethical in their production.
"COVID-19 has also changed the way the maker or designer interacts with their consumer. It's made everyone think about the way they engage with consumers and how they operate their business."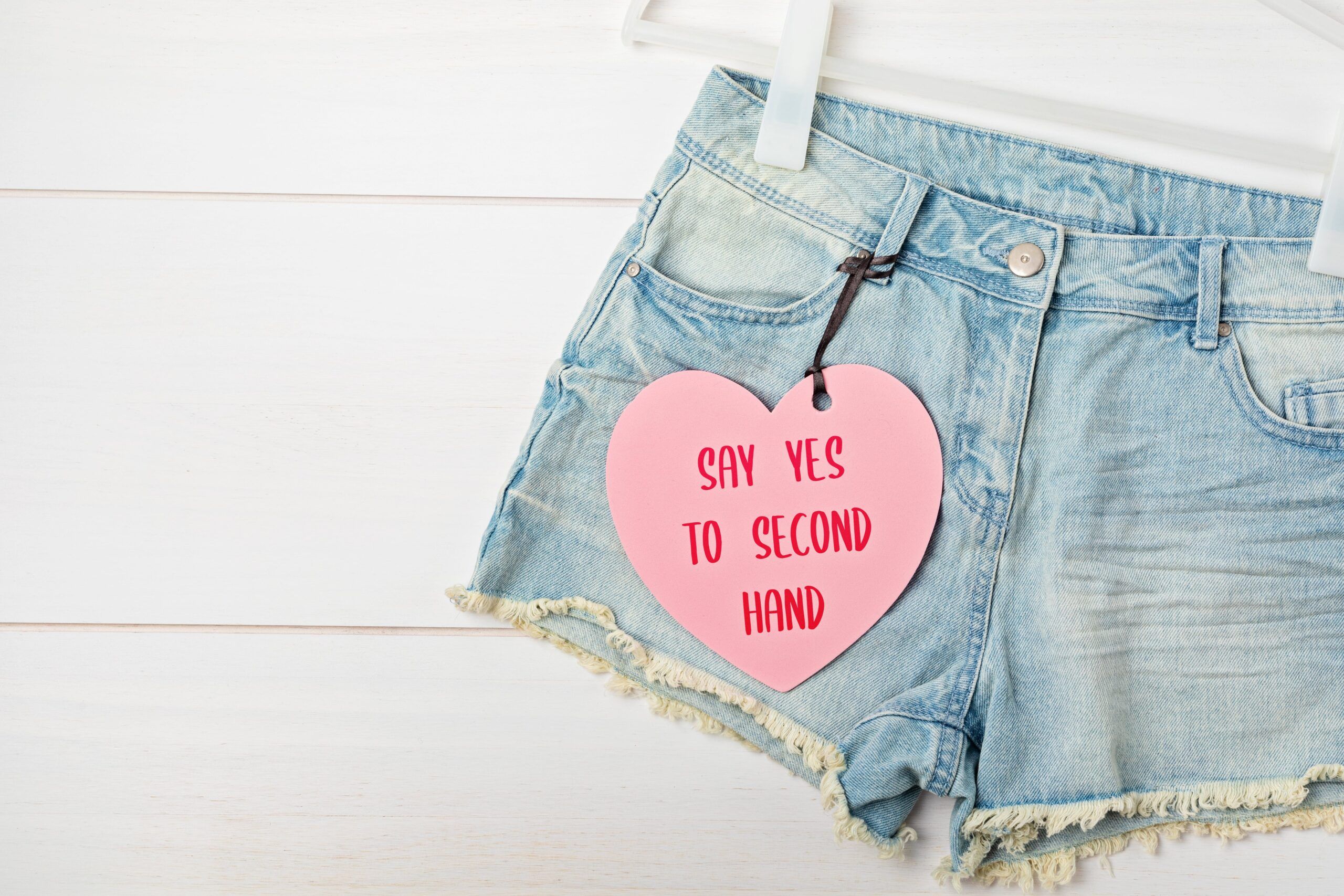 Sustainable fashion practices such as reducing waste, using second hand fabric and being more ethical in production are in style.
Anne said there had also been a natural shift away from "one size fits all" and greater appreciation for customisation.
Reflecting on her own journey with fashion, Anne said she was just 11 years old when she fell in love with textiles and patterns.
"I attended Singer sewing classes in the city which were incredibly helpful and opened the door to a future in fashion. I must have been the youngest person there,'' she joked.
"Sitting at long trestle tables I learnt the foundations of making garments. I was much taller than others my age and the trendy clothes in store didn't suit me or fit me, so I had no option but to make my own.
"I got so good, before long I was making clothes for my Mum's friends."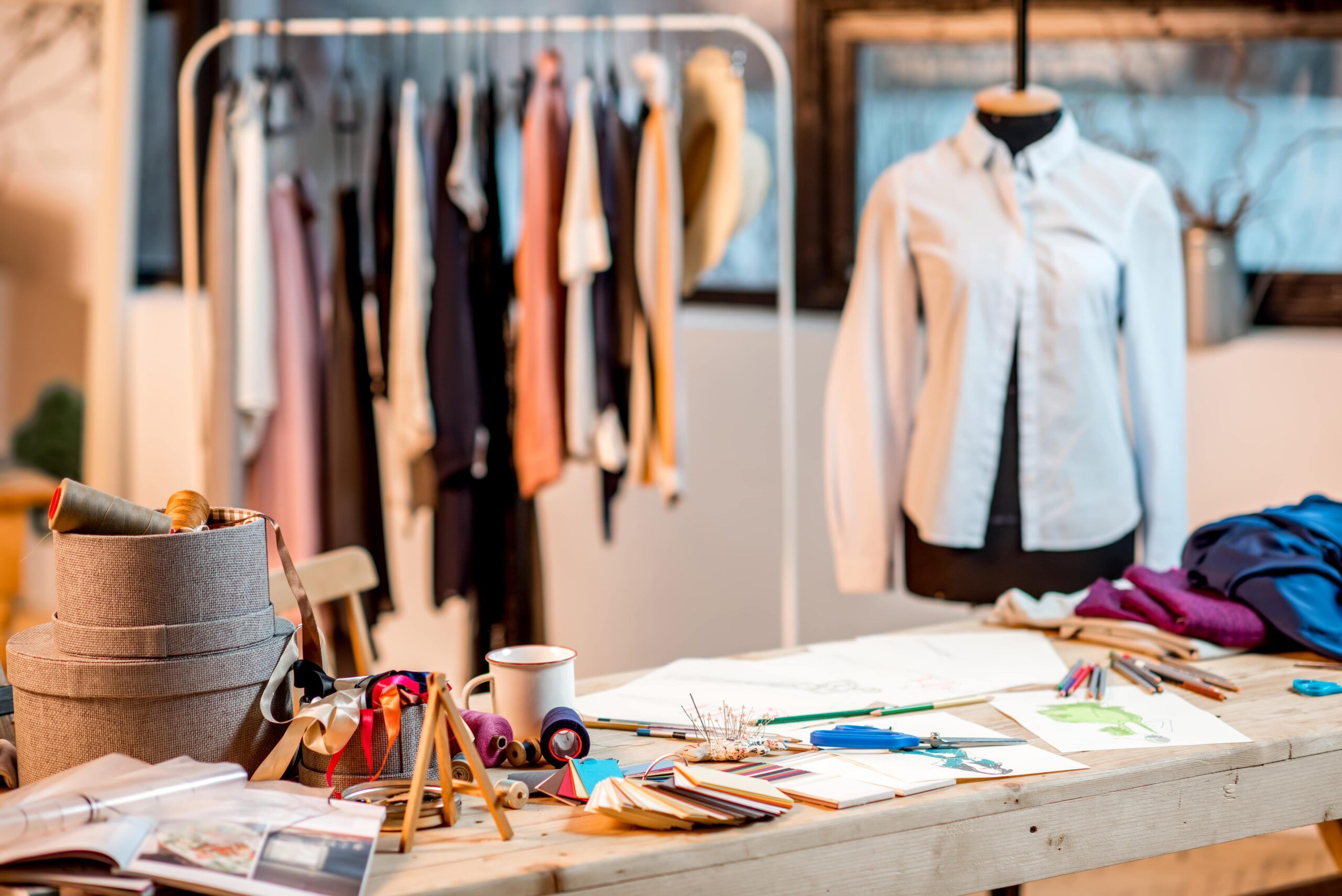 Anne said sewing classes when she was 11 years old was the start of her fashion journey.
After leaving school Anne became a high school art teacher, before curating large scale textile exhibitions abroad in Japan and Thailand.
"I guess you could say I've always had the thread of art practice in me. Throughout my career I've enjoyed an intrinsic craft making ability, and really enjoy passing on that knowledge to my students,'' she said.
The current exhibition 20|30 – A Curtin Alumni Retrospective, celebrates 20 years of fashion and 30 years of interior architecture at Curtin.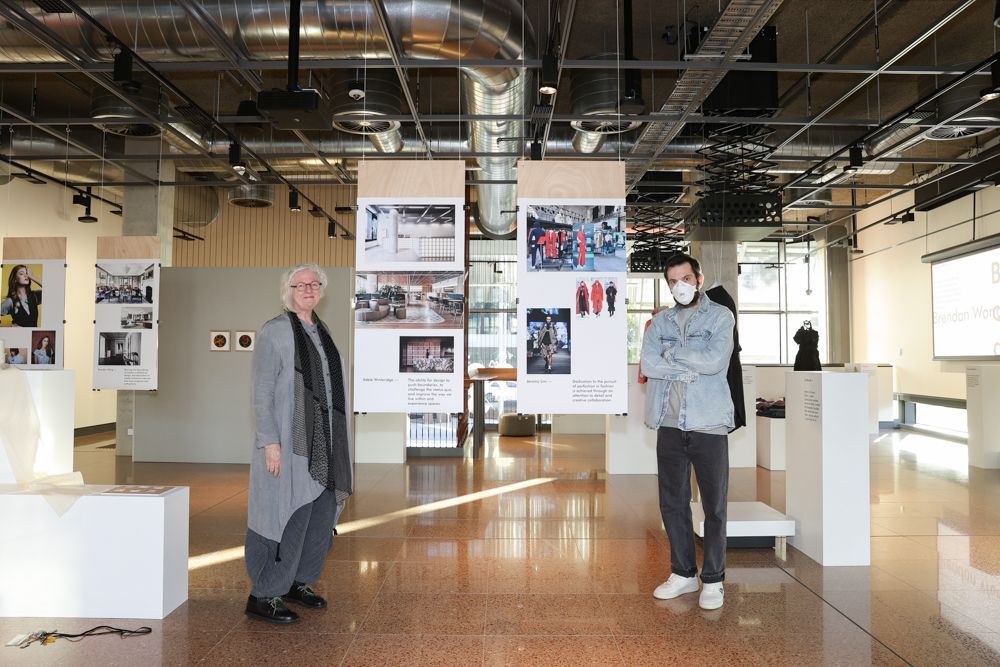 Curtin's Head of Fashion Anne Farren and Head of Interior Architecture Dr Aleksa Bijelovic. Photo credit: John Koh.
Hosted by the Curtin School of Design and the Built Environment, the exhibition profiles the rich tapestry of course experiences and graduate achievements.
One of those successful graduates was WRIGHT Systems.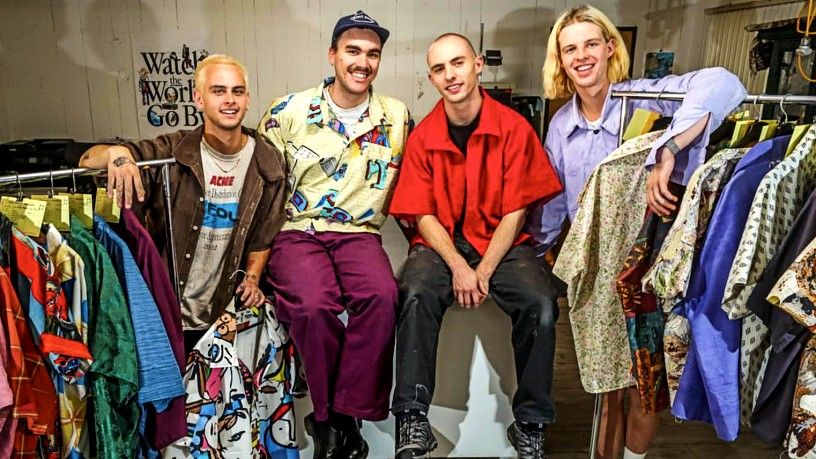 WRIGHT Systems are a group of creatives pushing the boundaries of traditional fashion.
The WA brand, consisting of Harrison Gerhardy (BA Creative Advertising & Graphic Design, 2018), Loki Surma-Litchfield (BA Screen Arts, 2019) Joshua Rees (BA (Fashion), 2019) and Declan MacPhail (BA (Fashion), 2020) are redefining the boundaries of fashion as we know it.
Collaborating out of a warehouse in Mt Lawley, they combine storytelling and cinematic experience to take consumers on a creative journey.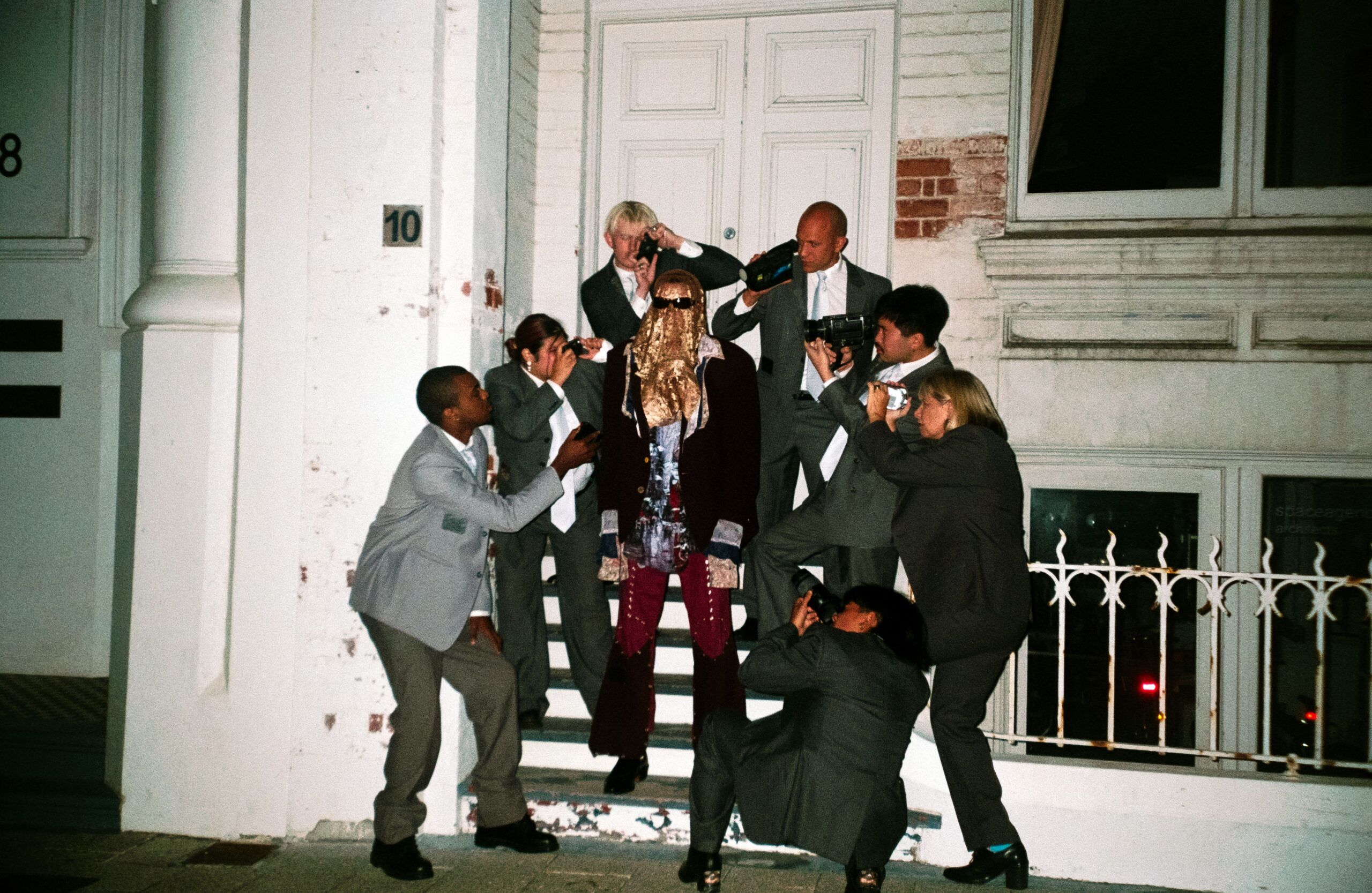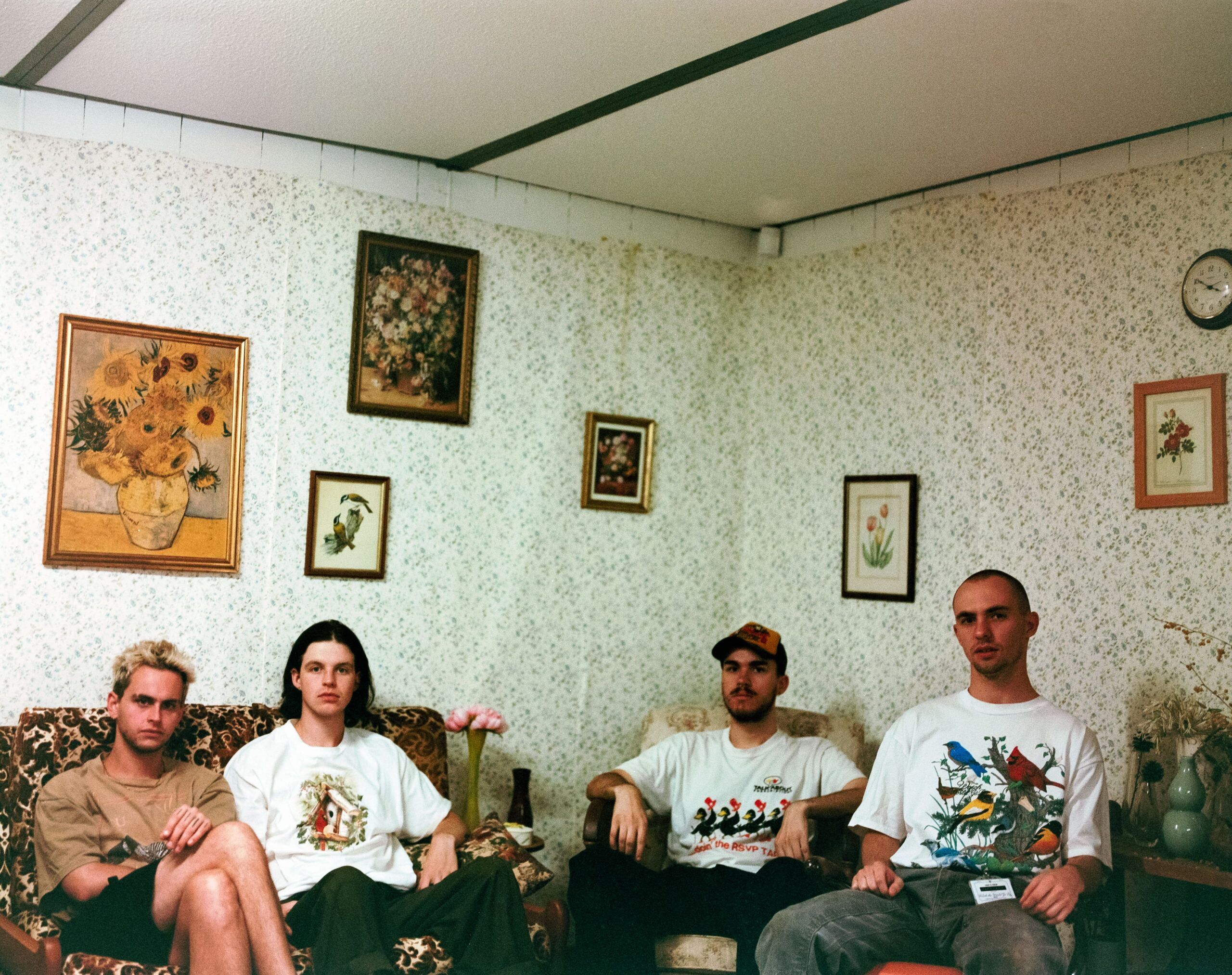 WRIGHT Systems are bringing their brand to life through storytelling and cinematic experience.
"Our brand is very narrative driven, and reference based. Fashion for us is a translation of unseen things, such as identity, philosophy and ideals,'' Joshua said.
"For us fashion is a platform to tell stories, and it's also an opportunity to bring various art disciplines together. For instance, when we're planning a runway show there is lighting, music design, styling, casting performance art,'' Harrison said.
"As a collective our brand is about self-expression. When building our outfits, we play close attention to what character would wear this and how they would be expressing themselves."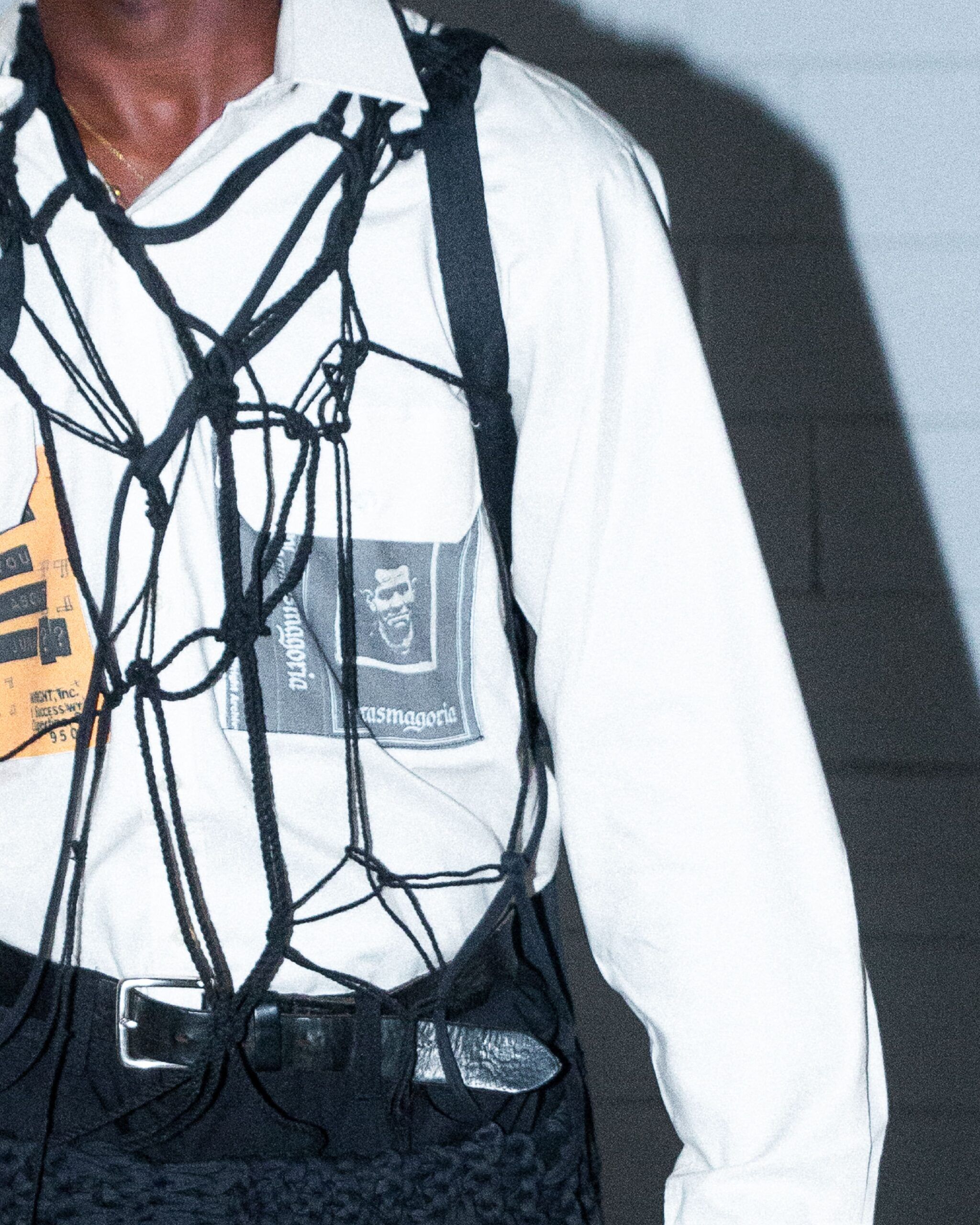 Fashions from Wright Systems.
Their recently launched zero waste program, appeals to a broader demographic and could revolutionise the way t-shirts are produced.
"We have really embraced recycling and our garment process usually begins with a sustainability element,'' Declan said.
"That forms the foundation of our design and then it can go a number of different ways from there. I guess that's the beauty of working in a team, we don't have to rely on one particular structure."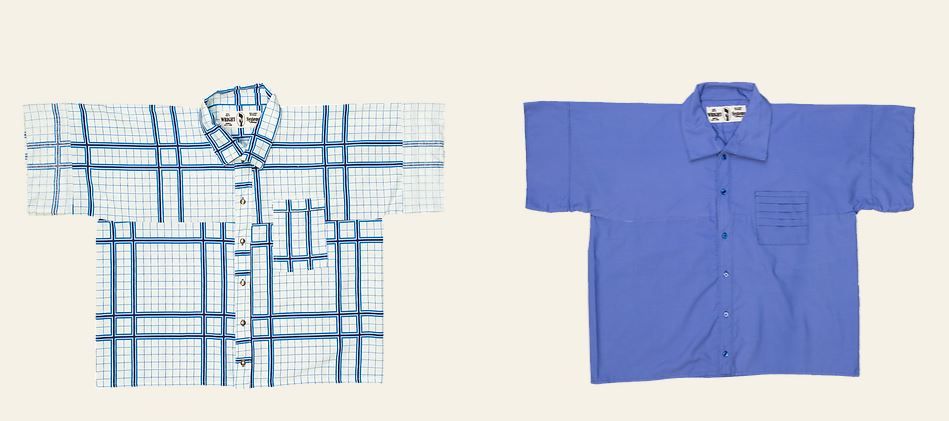 Zero to waste shirts.
The groups zero waste program is a gamechanger and involves creating the least amount of waste in the garment making process.
Sourcing second hand fabric and buttons, the team is working towards having 100 per cent of their thread made from plastic bottles in a further push towards sustainability.
Another remarkable WA designer highlighted at the exhibition is Antoinette Raphael of RAW WAR (BD Fashion, 2017).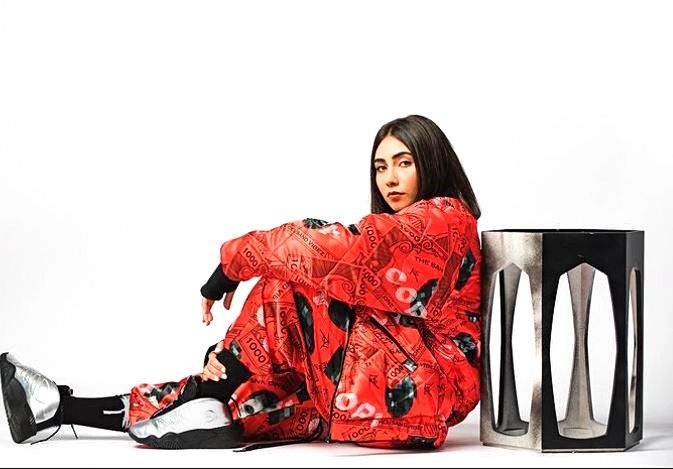 Designer and founder of RAW WAR, Antoinette Raphael.
Her high-end streetwear label underwent a transformation during COVID-19, remerging with a new expressive ready to wear line.
"I used COVID-19 to redefine my work and build on my brand. I love runway pieces, but I wanted to make them more wearable to the consumer,'' she said.
"I now have a ready to wear line and can also customise any of my runway pieces to suit the individual."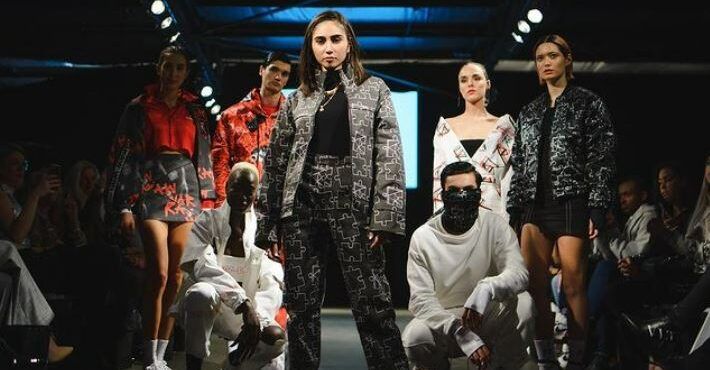 Antoinette's creations echo confidence and comfort.
With oversized silhouettes, vibrant colour palettes, monogram prints and bold graphics, RAW WAR appeals to a wide demographic.
"I want wearers to feel comfortable and confident in my brand,'' Antoinette said.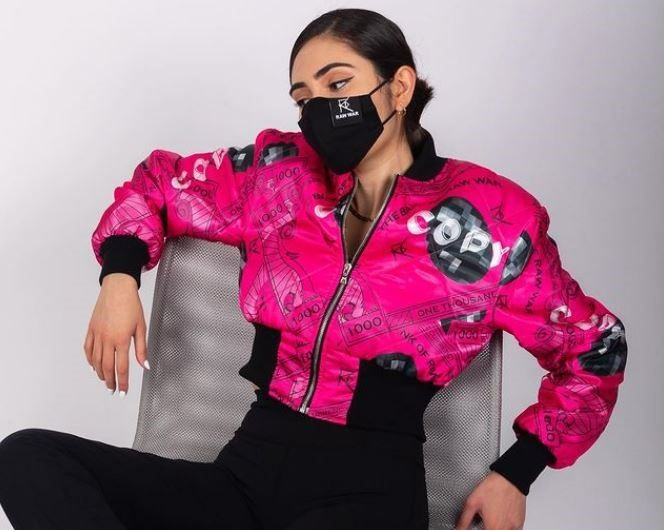 Antoinette draws inspiration for her assertive designs from music, pop and post-modern art, traditional and modern culture.
"When I was younger Mum would dress me head to toe and I really enjoyed the process. So much so I would practice on paper cut-out dolls,'' she said.
"In high school I took up sewing classes and my interest grew, Once I knew I had the skillset to create – that was the turning point."
Since its launch in 2016, RAW WAR has been recognised by British Vogue and appeared internationally at London Fashion Week and Milan Fashion Week.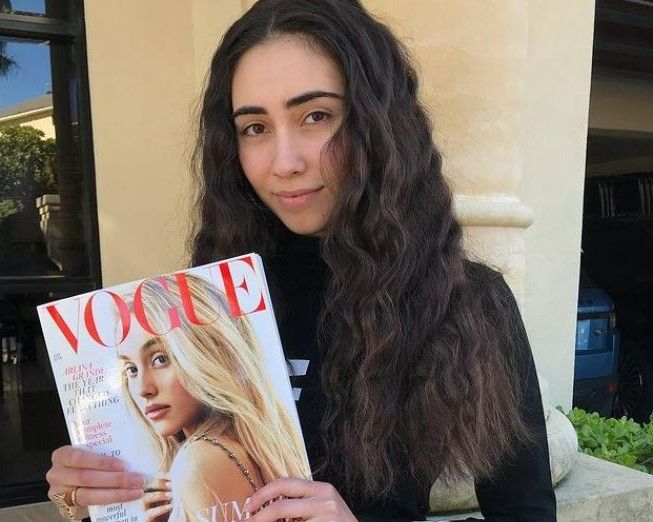 RAW WAR appeared in the July 2018 edition of Vogue magazine.
"My advice to any aspiring designers would be take your time and put your whole heart into it. Ask lots of questions and utilise social media,'' she said.
"Like any business there will be trial and error and you'll need to make some sacrifices but once you establish your brand it is so rewarding. When people appreciate your work, it just warms my heart."
Weaving together creativity, sustainability and innovation, Anne said graduates from Curtin had successfully gained recognition and respect on the international stage and she looked forward to the future.
20|30 A Curtin Alumni Retrospective is on display at Building 418, Curtin Bentley Campus until Friday August 7.
___
Read more stories