Bronze artwork worth its weight in gold
03/02/2023. By Carmelle Wilkinson.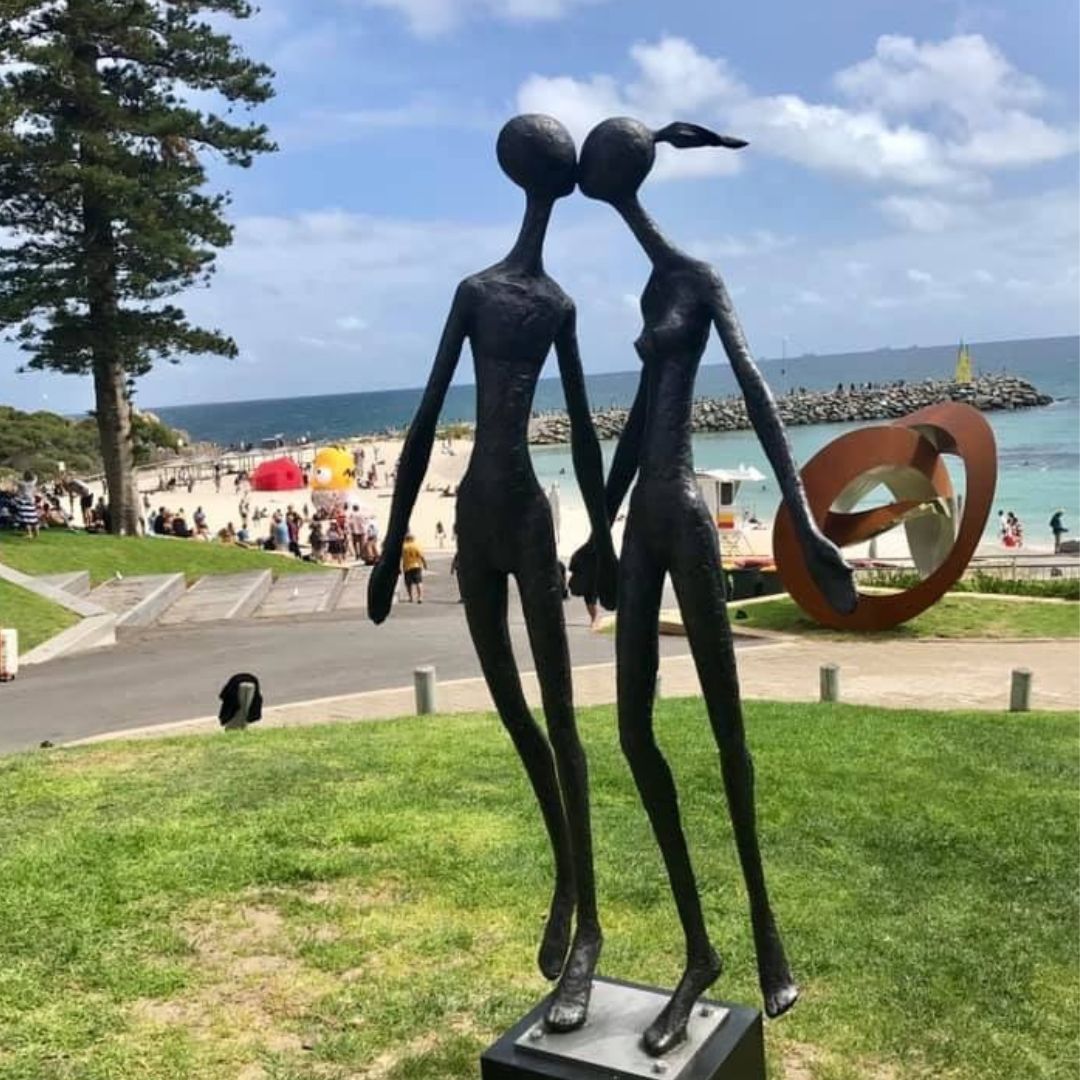 Ayad Alqaragholli is the genius behind the exquisite bronze sculptures you've admired around Perth.
If you're ever enjoyed brunch along Ardross Street in the leafy green suburb of Applecross, you may have noticed the beautiful bronze figures on a nearby resident's lawn.
The owners installed the sculpture to enhance the local streetscape – an artwork they say is a way for them to give back to the community they've been a part of for the past 40 years.
The man behind the exquisite sculpture is none other than Curtin Fine Arts Graduate and sculpture extraordinaire Ayad Alqaragholli.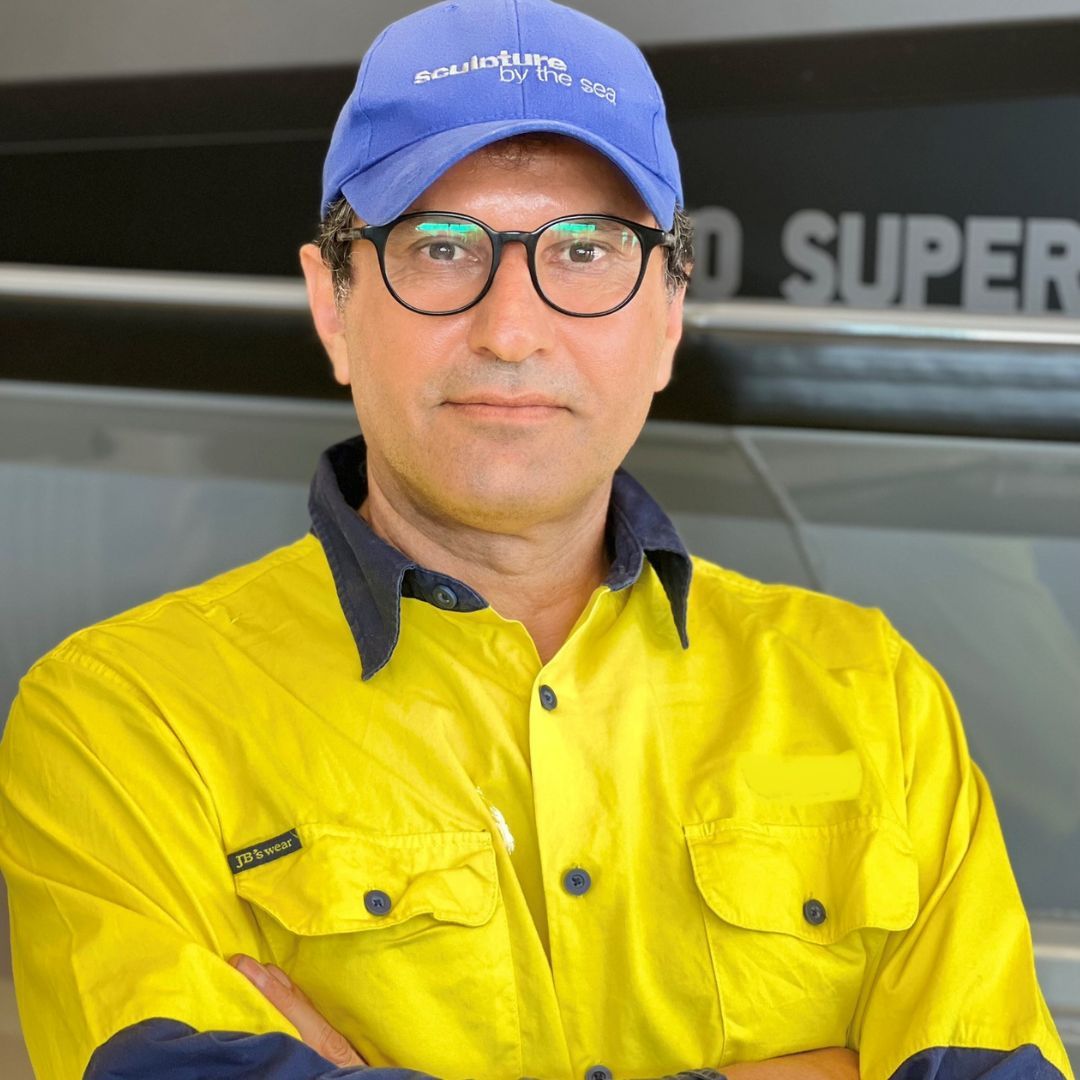 Ayad Alqaragholli.
Originally from Iraq, the Middle Eastern artist moved to Australia in 2005 in search of freedom and a better life.
"I grew up in South Iraq, and even though it was a beautiful country rich in culture and history, it was run by a dictator and there was no freedom,'' he said.
His family home was located near a river, and it was here that his fascination and interest in sculptures was born.
"But as I got older my attention turned to bronze figure sculptures."
Ayad said bronze wasn't the easiest medium to work with, but its beauty surpassed time and history and can never be destroyed.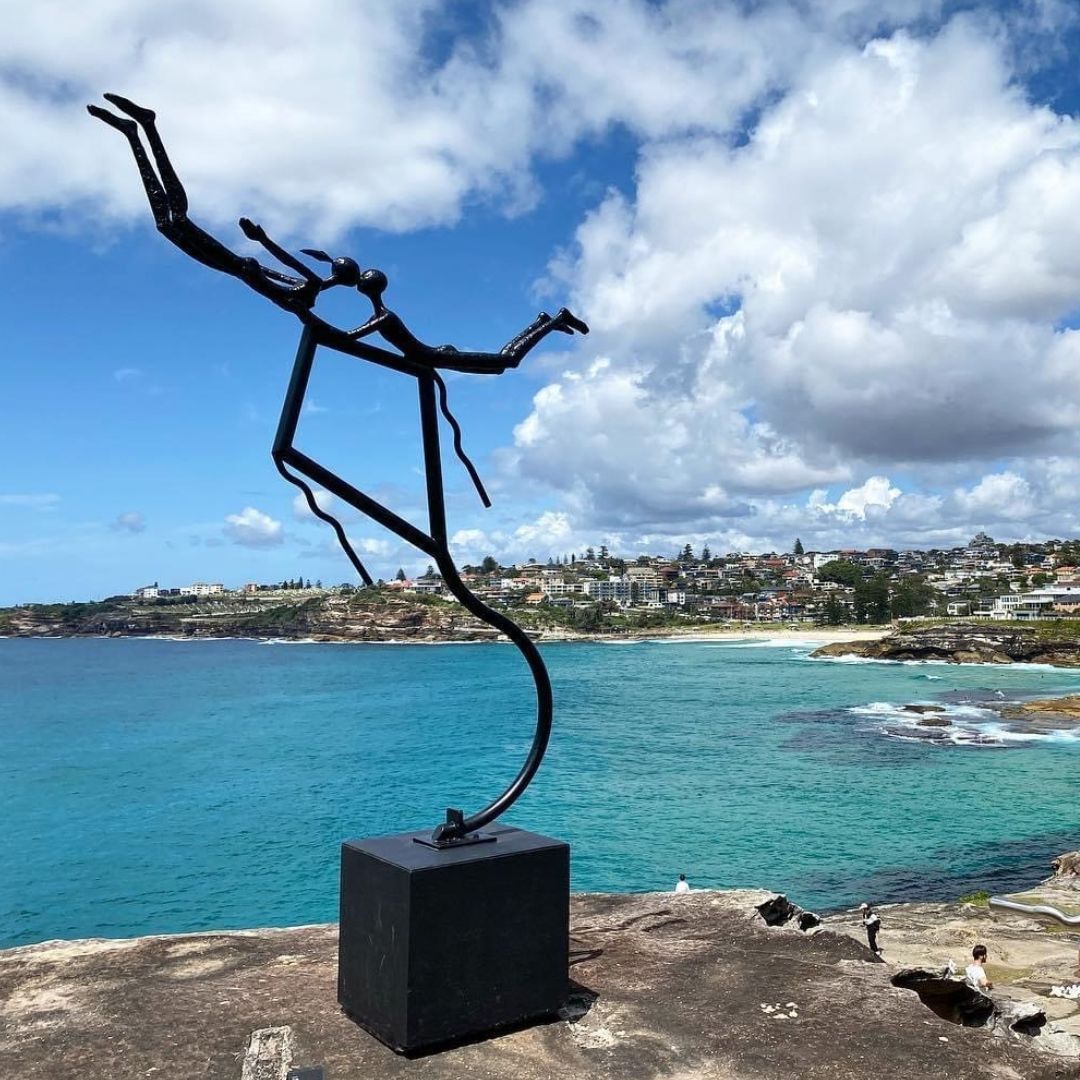 Ayad's works have been admired around Australia and the world.
"The figure is very important in art history,'' he said.
"The first artists drew figures on the walls of caves and in time they then began to make obelisks. Afterwards they made figures of heroes from their history in the form of sculptures."
Influenced by the rich culture of Samaria in South Iraq, Ayad's work expresses love, peace and freedom.
"Artists weren't that popular in Iraq at the time, and I think she was worried I would struggle and wouldn't be able to make a living out of it,'' he said.
"My Dad is a teacher, and my brother, so I think at first there was some shock that I wasn't going to follow that career path too.
"After a while, my work started to be recognised and I became a very established artist in the Middle East. I was then able to help my Mum and family out a lot."
Ayad exhibited extensively in the Middle East – particularly in Jordan and Baghdad – for over twenty years before moving to Perth, with his work held in museums, diplomatic enclaves and corporate and private collections.
Today, Ayad is well known in art circles around Australia and internationally.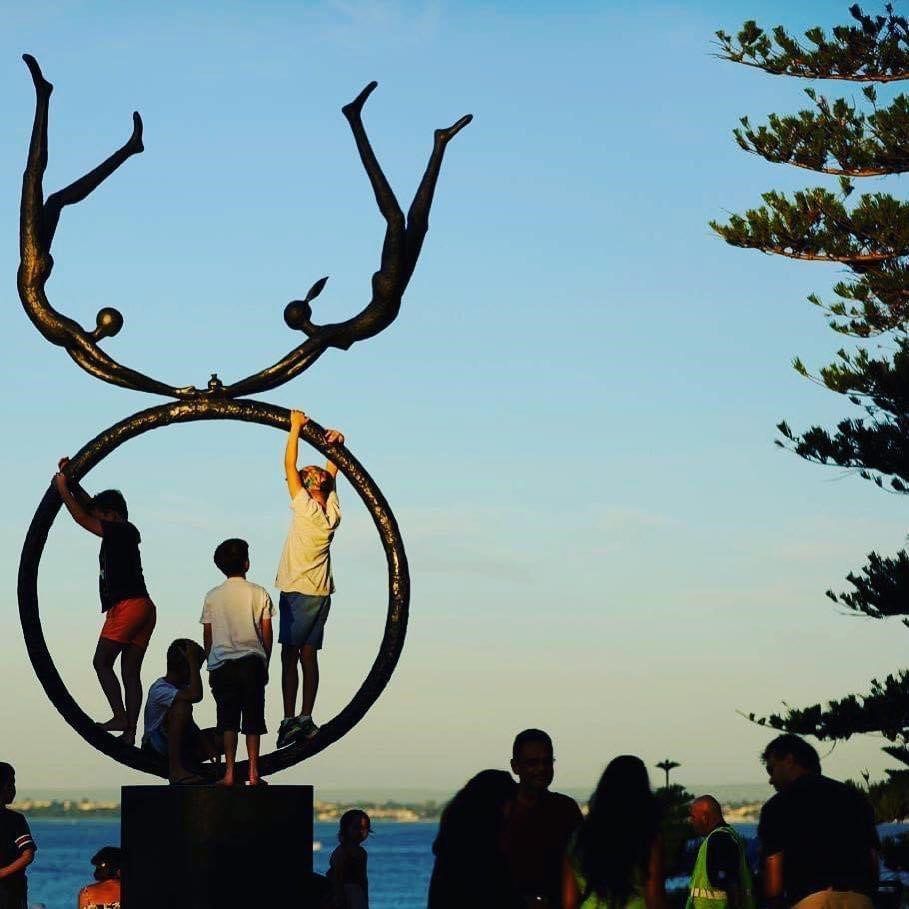 Sculptures by the Sea has a special place in Ayad Alqaragholli's heart.
A resident artist of Sculptures by the Sea, Ayad has exhibited at the popular outdoor exhibition for the past 13 years – winning the people's choice award in 2020 for his sculpture 'Anta Omri (You Are All My Life)'.
"I am forever grateful and thankful to the organisers of Sculptures for inviting me to exhibit every year and for the community of Perth for embracing my artwork.
"I love creating art as it makes Australia more beautiful and I'm so fortunate for the beautiful life I have here.
"Artists are encouraged to be themselves and express their creativity and there are endless possibilities.
Currently working on his latest creation for this year's Sculptures by the Sea next month, Ayad wasn't giving much away.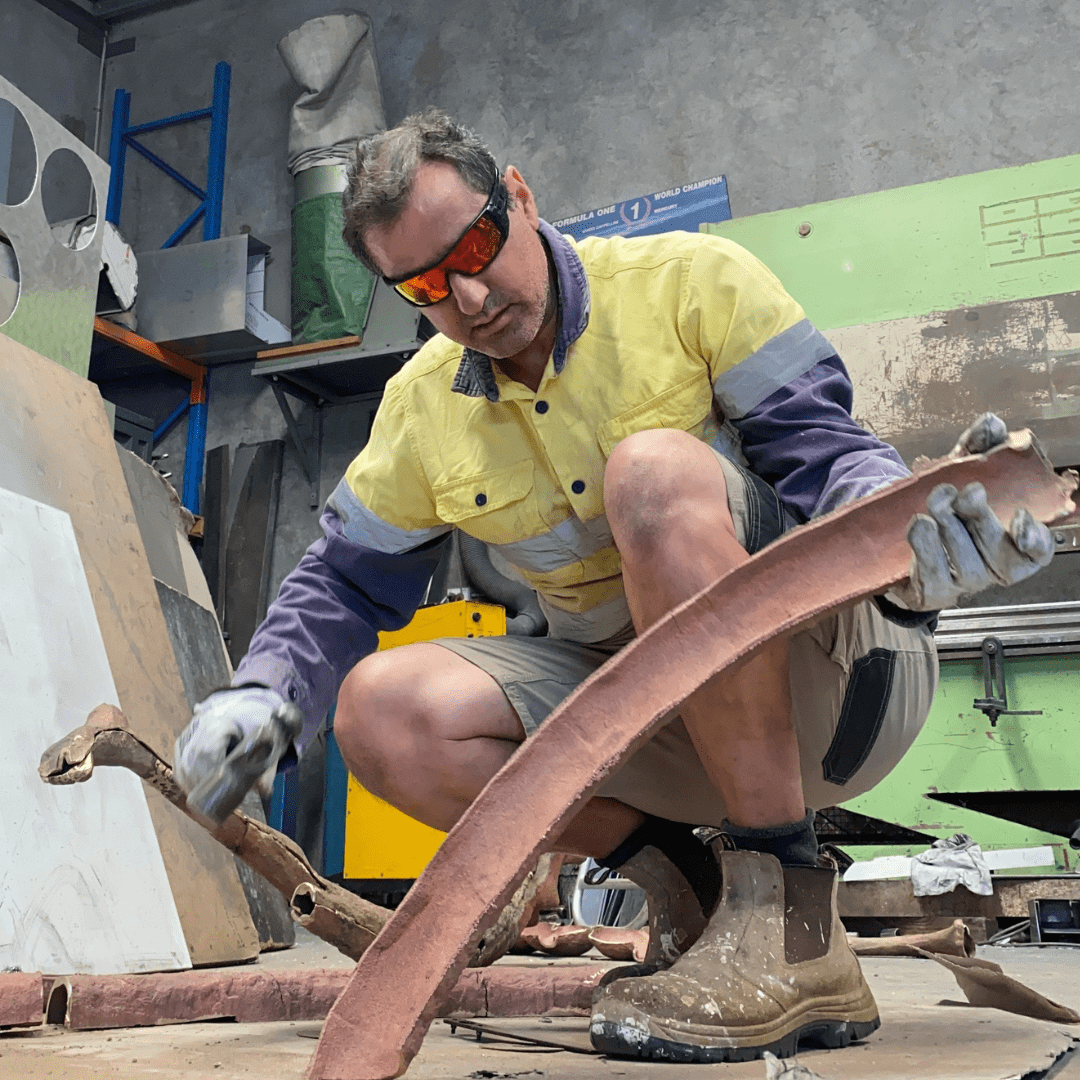 Hard at work on his next masterpiece.
"Weighing about 60kg it's extremely heavy, but I still carry it around the workshop, it's my baby,'' he laughed.
"The piece itself is an expression of love between two people and the commitment they make to each other following an engagement."
Overjoyed to exhibit his work to the public again following disruptions during Covid, Ayad was also looking forward to getting back to participating in international exhibitions in Japan and South Korea later this year.
"It's amazing to travel again and be able to share my art with the world. Covid was incredibly tough,'' he said.
"My hope is that my art brings people joy and happiness and lasts a lifetime."
___
Subscribe to Commons
Read more stories