A Curtin University led trial calls on those with MS to taste test new nutritional program
5/04/2022. By Carmelle Wilkinson.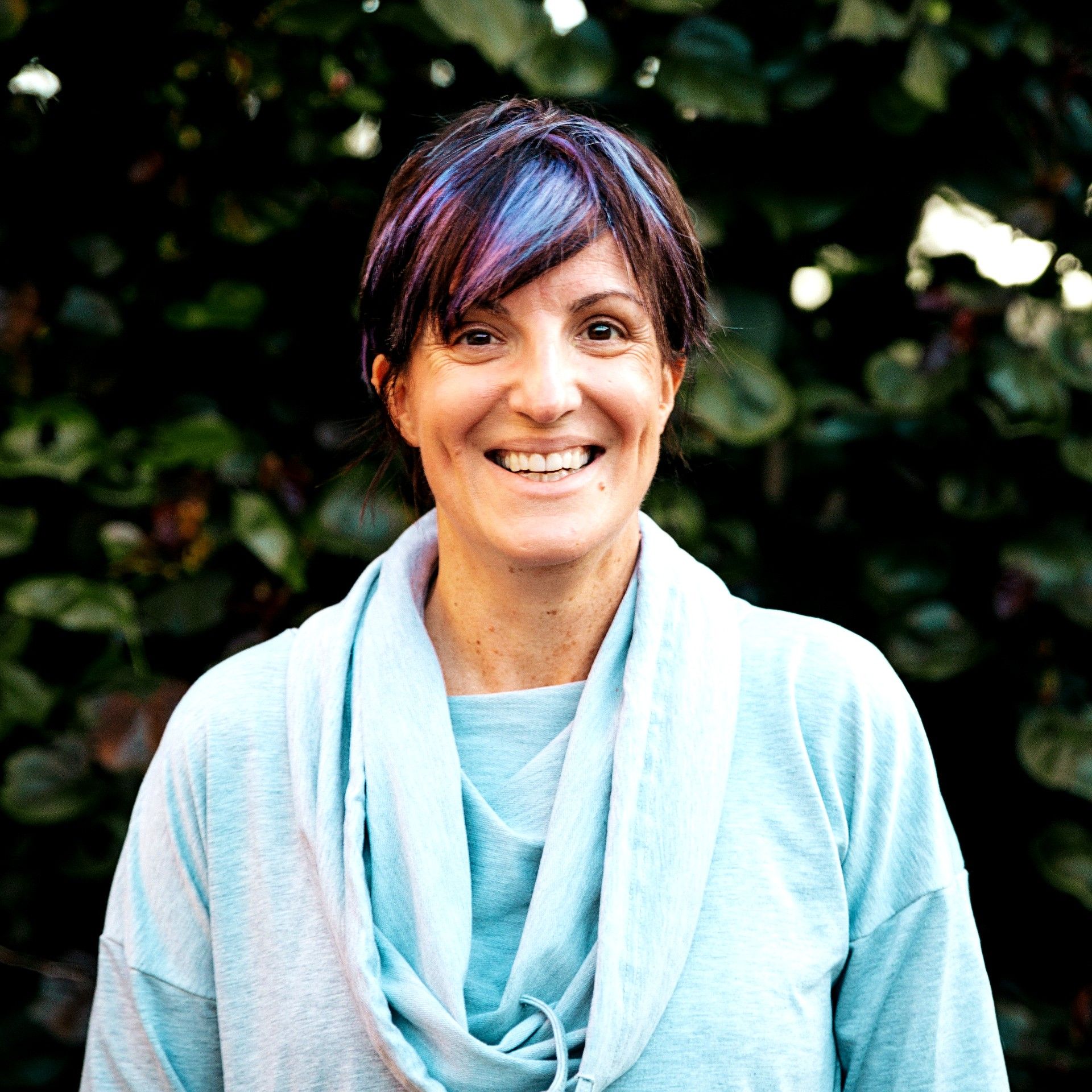 Michelle Evans is one of more than 25,000 Australians living with MS.
Four years ago, Michelle Evans was at a Christmas wind-up when the joints in her legs unexpectedly seized up, causing her to fall to the ground.
"We were at a cricket club in Leederville, having a great time, and no I hadn't been drinking,'' she joked.
"I remember walking past a chair and clipping it ever so lightly, which ordinarily would not cause you to lose balance and tumble over.
"Two days later, on Christmas Eve I checked myself into hospital with the most excruciating joint pain.
"A few tests and an MRI later, I was diagnosed with multiple sclerosis."
Now 48, the mum of two is sharing her experience of living with a chronic neurological disease.
Diagnosed at 44, she said the greatest frustration was not being able to do the things that came naturally to her.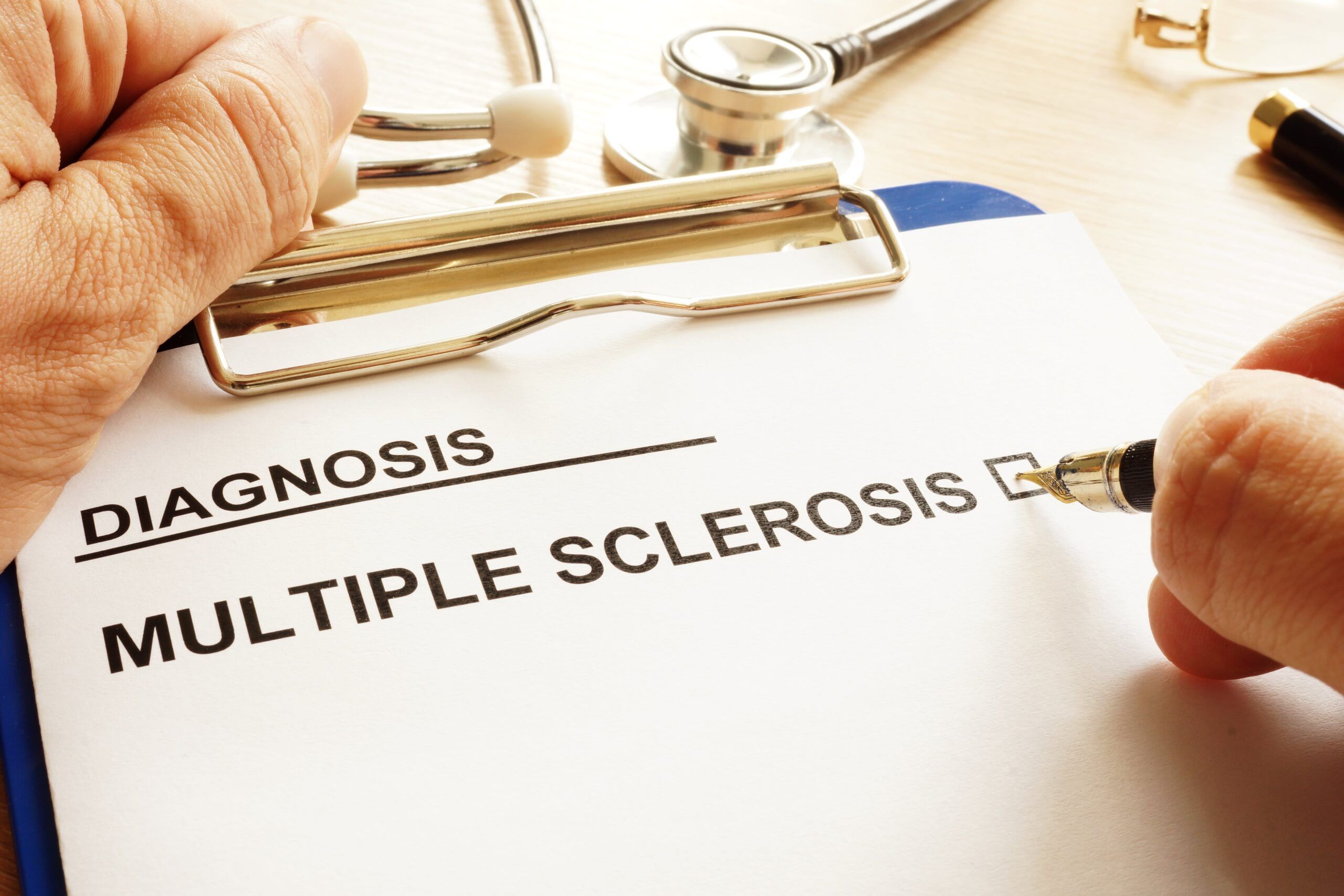 Michelle said her diagnosis had forced her to retire early.
"Walking with friends, going to the gym and even sitting for long periods of time is a no go,'' she said.
"I had to retire from my office job a couple years ago because I couldn't sit a full day at a desk."
Michelle is one of more than 25,000 people in Australia living with MS.
With no current cure, MS is one of the most common causes of neurological disability in young adults worldwide, affecting at least 2.3 million people globally.
It attacks the central nervous system (brain, spinal cord, and optic nerves), which results in nerve damage, and disrupts signals between the brain and body.
Symptoms can include vision loss, pain, fatigue and impaired coordination, with severity and symptoms varying greatly between individuals.
While some people could remain symptom free for most of their lives, others aren't as fortunate.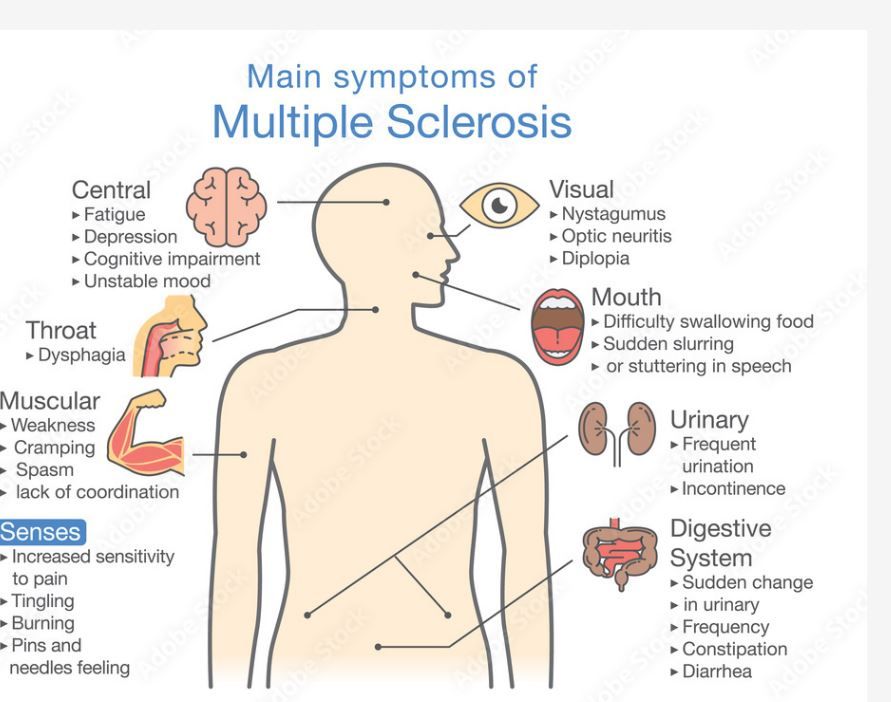 MS symptoms.
Despite her diagnosis, Michelle counts herself lucky.
"It could be much worse,'' she said.
"While I need a walker to help with balance and strength, I can still get around. I just need to plan my outings more carefully and take note of how close things are like toilets and parking, as walking takes up so much energy."
Michelle said frequent muscle spasms and joint pain were managed by medication and gentle exercise such as aqua aerobics, and some days were better than others.
"Some days I feel like I could run a marathon. Other days it's difficult even getting out of bed,'' she said.
While MS is a lifelong disease, doctors and scientists are making new discoveries about the treatment and management of MS every day.
There are also lifestyle changes people can make to help ease symptoms, potentially slow the progress of the disease and improve overall health.
One lifestyle change could be as simple as switching what's on your plate.
Michelle will soon take part in a Curtin University trial, led by PhD student Rebecca Russell, Curtin Associate Professor Andrea Begley, and Curtin Associate Professor Lucinda Black, which will test a nutrition education program tailored for people with MS.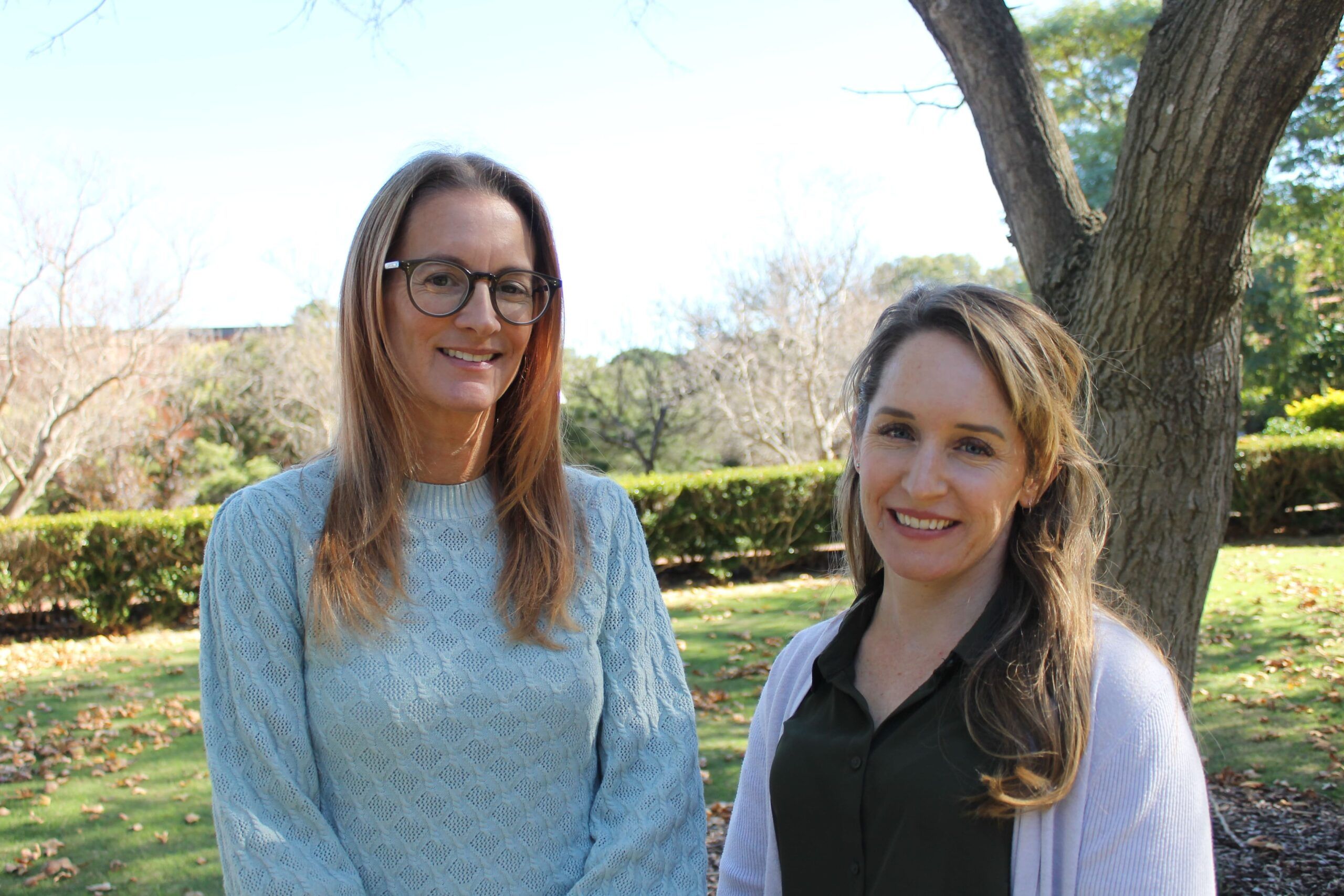 Curtin Associate Professor Lucinda Black and PhD student Rebecca Russell.
The six-week nutrition education program is targeted to people with MS and will help participants understand the role diet can play in managing some of their symptoms.
"There is a lot of misinformation online about diet, and it can be difficult to work out what information is credible,'' Rebecca said.
"This nutrition program will help people sift through the confusion and we hope that by taking part they can gain the skills and tools needed to make healthier dietary changes that can be beneficial to their overall health."
Rebecca said the feedback from people with MS was that they wanted to manage their diet and make healthier food choices that could fit in with their family.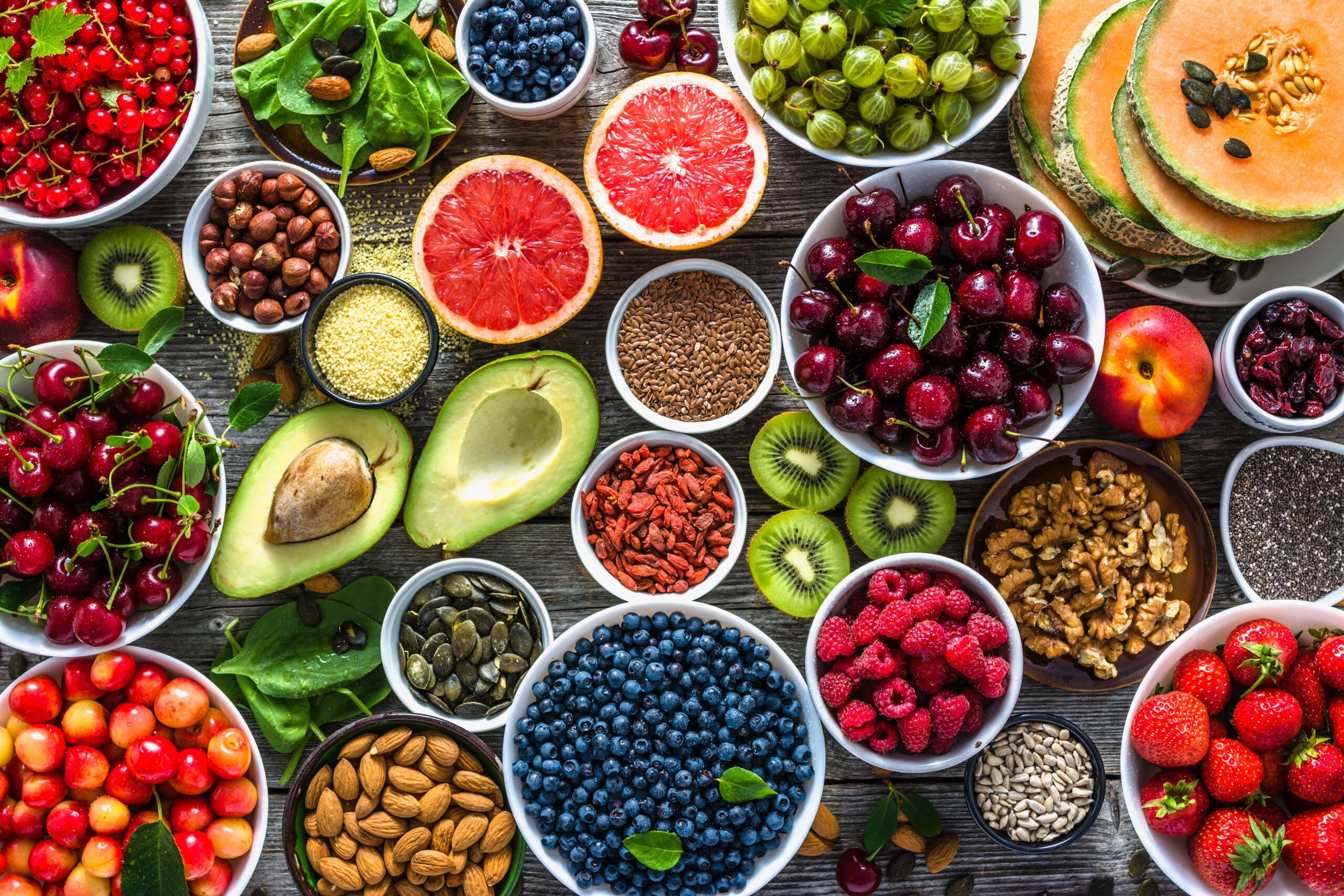 Healthier dietary changes can be beneficial to your overall health.
"For many people with MS diet is the one thing they can control, and they are willing to make the commitment. They just don't know where to turn to, and the information online can be really confusing – a lot of the advice is conflicting.'' she said.
"The program will not only help them navigate the conflicting information available, but also give them knowledge and advice on how to prepare and cook healthy meals."
Developed in collaboration with people with MS and MS health professionals the online program will take about one to two hours a week and can be carried out in your own time.
Featuring a range of media including text, images, discussion boards and videos featuring MS experts, including people with MS, MS dietitians, MS researchers, and a neurologist, participants will gain a clearer understanding of how diet could play a pivotal role in managing MS symptoms and their overall health.
Lucinda said while there was growing interest in diet and MS, little was known about how diet could help slow the progression of the disease.
"I was speaking at a conference in 2014 about my findings around vitamin D and a woman with MS came up to me afterwards asking if I knew what she should eat,'' Lucinda said.
"Thinking there would be plenty of information I said I would find out. However, when I read the literature, I realised there was relatively little research about diet and MS, so I decided to look into it.
"I was surprised to learn that, while diet was well-researched for other chronic diseases, there was no conclusive information about diet and MS."
Lucinda's research program in diet and MS has been supported by MSWA since 2016, allowing her to build a team of staff and students working on diet and MS.
Earlier this year Lucinda received an MS Australia Postdoctoral Fellowship, which provides salary support for early career researchers working in the field of MS.
She said the fellowship would support her research in examining the link between diet and MS.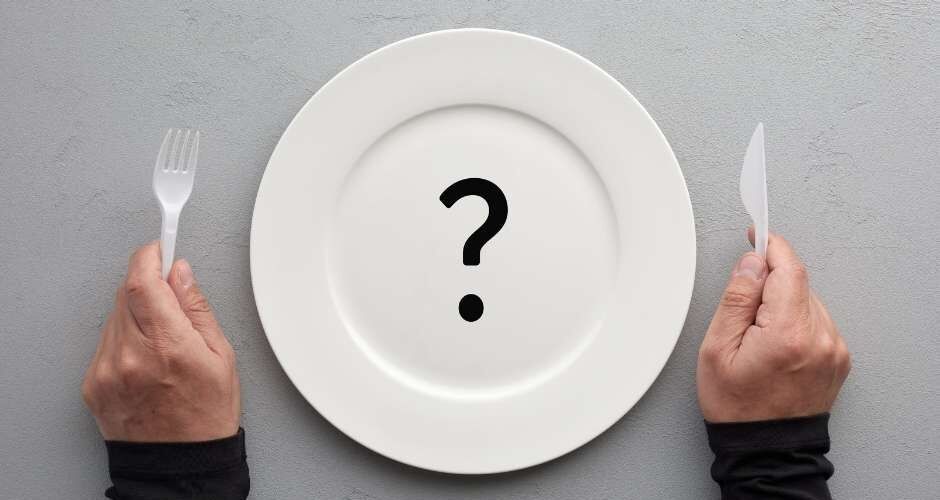 While there was growing interest in diet and MS, little was known about how diet could help slow the progression of the disease.
"While diet appears to play a part in the risk of developing MS, the role of diet in the progression of the disease remains unclear, with a lack of high-quality evidence," she said.
"About 40 per cent of adults with MS make dietary changes after being diagnosed, so we want to ensure they are making the right choices, following a healthy diet and not being misinformed by the contradictory information out there."
Lucinda said it was great to see the topic of MS and diet gain greater interest, both in Australia and globally.
"It will be really interesting to see the research results over the coming years,'' she said.
The nutrition program kicks off in September, 2022.
To find out more please watch http://curtin.edu/fs32pz. To register for the trial please email MSDietProject@curtin.edu.au.
___
Read more stories