Change is here
If we truly want to make tomorrow better, we need big changes, now.
With innovation at our heart, advanced facilities and a global community, Curtin University is committed to making positive change happen.
It's up to each of us
Curtin grads behind Binar-1
Launch of CubeSat brings space industry to our doorstep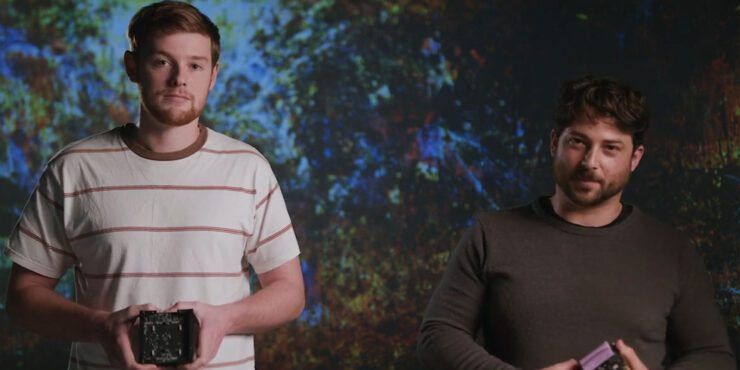 For many Western Australians, working in the space industry has seemed out of reach. But now, with the release of the Binar-1 satellite from the International Space Station (ISS), the industry has finally landed on our doorstep.
Measuring at just 10cm3 and weighing one kilogram, Binar-1 is a next-generation CubeSat, a miniature satellite built in WA by the talented Binar team at Curtin's Space Science and Technology Centre.
One of those team members is Ben Hartig, a mechatronics engineering graduate and project manager of Binar-1. He was responsible for overseeing meticulous plans to launch the CubeSat into space, from conception to its release from the ISS into low earth orbit.
"That level of scrutiny was difficult because even if you're certain that your spacecraft will work, you now need to prove to a technical expert that it's worth sending to space," he says.
Hartig earned the role of project manager through his graduate work as coordinator of the Desert Fireball Network, a national meteorite-tracking program.
For hardware engineer Fergus Downey, he became involved in the program during his honours year of a Mechatronic Engineering degree at Curtin.
"I put up my hand and attended a meeting with my tutor. He said, 'We've got six students and we'll put each of you on a main system of a satellite' – just like that. Here I am three years later and I'm now working on my PhD," says Downey.
Downey designed all mechanical facts of Binar-1, including compressing the printed circuit board, allowing for the CubeSat to have a bigger payload.
Binar-1 was successfully launched from the ISS on 29 August 2021, with a payload of two cameras to capture images of WA's coastline and relay them back to Earth.
Downey, Hartig and the Binar team are already busy planning the launch of Binar-2, 3 and 4, which will be deployed from the ISS later this year.
Supporting First Nations women
Curtin alumna helps Mooditj Yorgas reach their education goals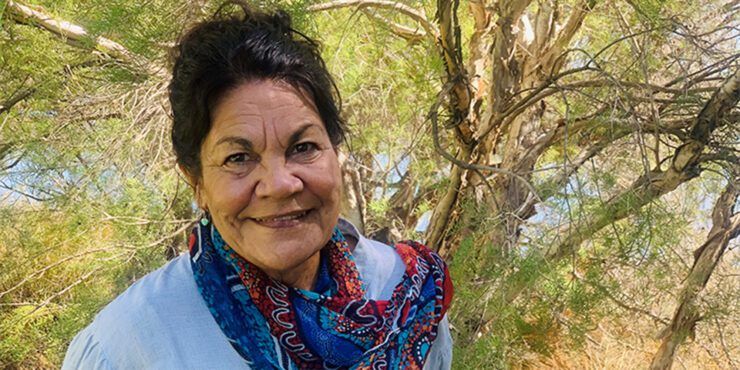 Curtin alumna Trish Hill-Wall is helping Aboriginal and Torres Strait Islander women achieve their goal of earning a university degree, as coordinator of the Mooditj Yorga Scholarship program.
Moorditj Yorga, which means 'strong woman' in Nyungar, supports mature-aged First Nations women in attaining an undergraduate degree at Curtin by alleviating financial pressures as they juggle study and cultural obligations.
One Moorditj Yorga Scholarship includes financial assistance of $10,000 per year for up to five years for each successful applicant, along with personalised support and mentoring from Trish Hill-Wall.
A Wandandi Elder from the Southwest of WA, Trish Hill-Wall is a highly respected member of the Curtin community and the personification of a Moorditj Yorga. She overcame adversity and cultural barriers as a member of the Stolen Generations to attain her Applied Science degree at Curtin two decades ago.
Hill-Wall has since devoted her life to empowering and encouraging Aboriginal and Torres Strait Islander students to complete their undergraduate degrees. She plays a key role in driving the transformational power of the scholarship program while ensuring its vision for the future.
"I feel blessed and honoured to guide these incredible women through their university studies. I was a mature-aged student with four young children, so I am aware of the struggles, pressures, and family obligations Aboriginal women face, and know how important it is to feel supported and connected," she says.
The Moorditj Yorga Scholarship program currently has 10 students with that number likely to grow this year.
Vision to close the gender gap
Non-profit addressing gender imbalance in the finance sector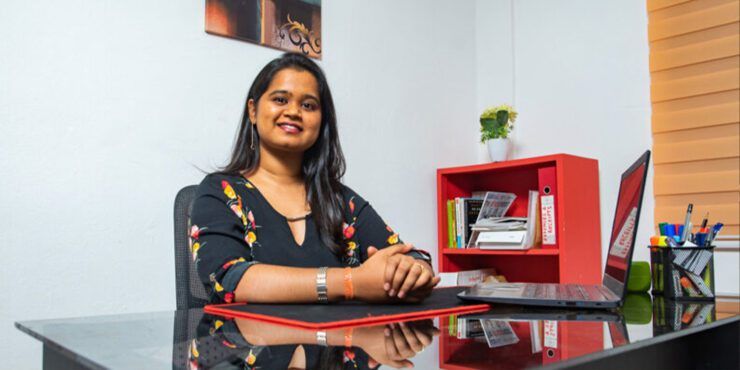 Curtin commerce graduate Dikshita Awotarowa was at a conference meeting one day when she realised she was the only woman present. Thinking this was unacceptable, she set out to establish an initiative that aims to help more women into management roles in the finance and investment sector.
The Women in Finance and Investment Network (WIFIN) is a non-profit organisation that provides women with the tools and opportunities to progress their careers in finance, investment, fintech and related industries.
"We aim to achieve this through series of dialogues, correspondences, webinars, meet-ups, and conferences, as well as special programs," explains Awotarowa.
"Our members are open for internships and job opportunities. We have companies that want to increase the number of women working in [their] finance department; they come to us."
Statistics from Australia's Workplace Gender Equality Agency show that women comprise only 19.4 per cent of CEOs and 32.5 per cent of key management positions, despite being half the workforce.
Since launching in late 2021, WIFIN has garnered support from industry organisations and has a strong presence in Ghana, where Awotarowa is currently based, and in other African countries including Mauritius, South Africa, Kenya and Botswana.
WIFIN's vision is that by 2050, 40 per cent of senior roles in the corporate world will be filled by women. To help reach this goal, the network will focus their efforts on reducing the gender gap in emerging markets before expanding to established markets.
Pharmacist makes wise move
Online series helps frontline community health workers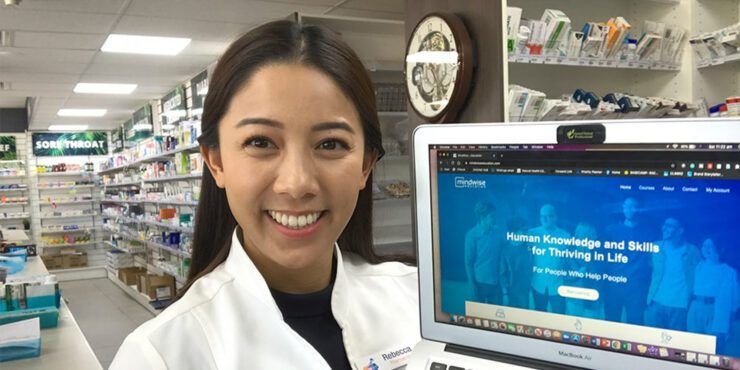 MindWise Education is a series of online counselling videos designed to empower pharmacists to continue to work on the frontline of community health.
The program was founded by pharmacy graduate Rebecca Chan, after she experienced heightened conflict with customers throughout the pandemic and was left feeling vulnerable and burnt out working at her family-owned pharmacy in Perth.
Chan teamed up with counsellor, educator and social worker Duncan Phillips, and together they created a suite of online courses that enable pharmacists and other healthcare workers to build resilience and cope with challenging scenarios in the workplace.
"The videos are designed to help fellow pharmacists and health care workers navigate the changing environment, manage stress and deal with difficult situations," explains Chan.
"Sadly, many health care workers neglect their own health in looking after others, so these videos were particularly important to ensure our pharmacists look after their mental health and wellbeing, so they can continue serving the community.
"It's been wonderful to see pharmacists working together to improve the delivery of their services and their relationship with their customers."
MindWise Education is available to pharmacists around Australia and earned Chan an award by the Pharmaceutical Society of WA.
Super Smart Energy
A roadmap to net zero emissions for the mining industry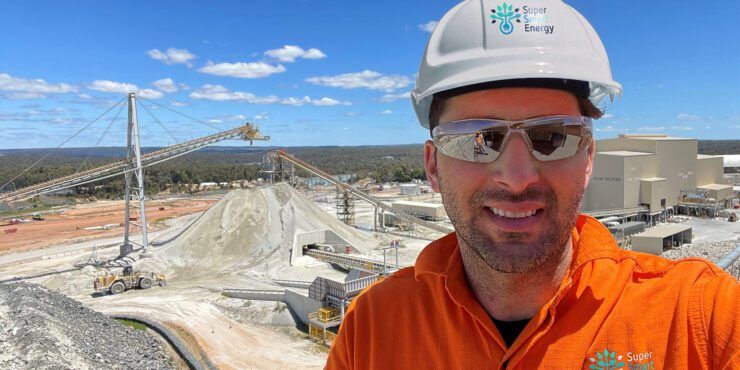 The world is transitioning towards greener energy, and mining companies are no exception, especially when there's economic – and environmental – gains to be made by reducing their carbon footprint.
Super Smart Energy is a company that provides practical advice to the industrial and mining sectors on how they can decarbonise their existing assets and create a roadmap to net zero emissions.
Examples include using large-scale wind and solar power to run project operations, smart air ventilation units that optimise underground air flow and productivity, and hybrid energy to power camp sites.
The company also leverages the Internet of Things to help clients identify energy wastage on mine sites and accurately track the progress of their greener initiatives.
Super Smart Energy is the brainchild of geophysicist and Bachelor of Science alumnus Adam Gangemi. He founded the company in 2018 after "hearing rumblings about renewables" and jumped at the opportunity to help guide WA's mining sector towards a more sustainable future.
In helping companies to reduce their carbon footprint, Super Smart Energy ultimately helps them to save costs, manage risk, attract talent and build their reputation, which is especially crucial in this new energy future where shareholders are demanding a 'greener bang for their buck'.
We're giving you a global perspective
Ranked in the top one per cent of universities in the world
Academic Ranking of World Universities 2022.
More than 90 partnerships worldwide
Benefit from the latest research and industry knowledge.
Transfer to another Curtin campus
Study in Dubai, Malaysia, Mauritius or Singapore.
Let's create change together