Curtin 139 St Georges Terrace
Curtin 139 St Georges Terrace showcases the activities, achievements and aspirations of the University by creating a high-profile presence in a prime city location.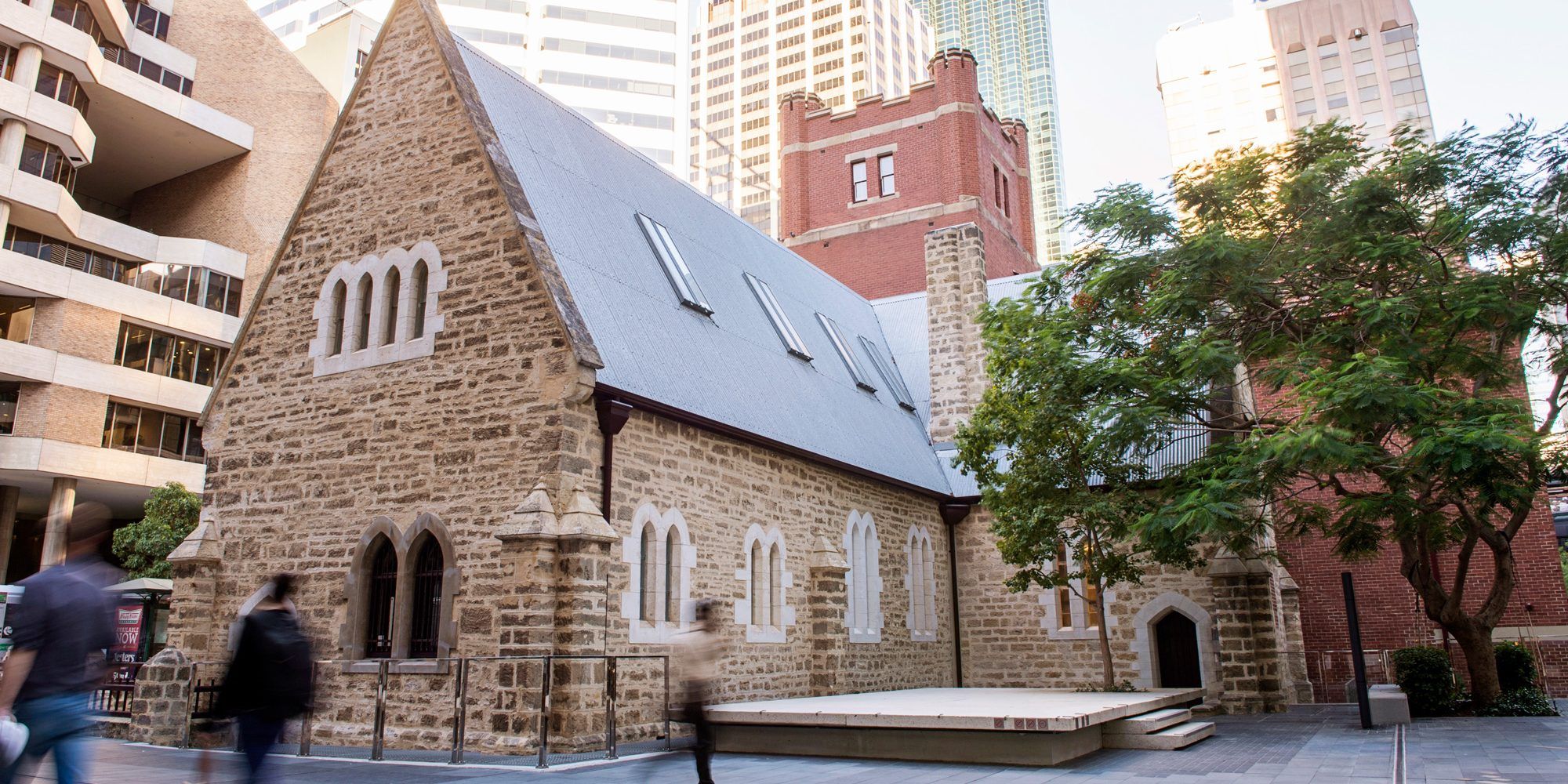 Our distinctive venue
Curtin 139 St Georges Terrace is housed in Perth's oldest educational landmark, the Old Perth Boys' School.
The venue provides exciting opportunities for the University to engage with city-based businesses and industry, as well as re-connect with alumni.
The distinctive venue is an important addition to Curtin's growing presence in the city, complementing Curtin 137 St Georges Terrace, as well as the Curtin Graduate School of Business and the Curtin School of Law, which are both located in Murray Street. Each of these buildings boast flexible, modern facilities in charming heritage architecture.
About the building
The Old Perth Boys' School was built in 1854 and has connections to education dating back to the early days of the Swan River Colony. It was one of the earliest purpose-built government schools constructed in Perth. The building later housed the Perth Technical College, a predecessor institution to the Western Australian Institute of Technology (WAIT) and Curtin University.
The National Trust of Australia (WA) acquired the Old Perth Boys' School in 1977 and used it as its headquarters until 1986. It continues to manage the building on behalf of the community and the Government of Western Australia.
In 2016, under a lease agreement with the National Trust of Australia (WA), Curtin transformed the building into a contemporary hub for industry, community and alumni engagement.
Getting here
We are located between Mercantile Lane and William Street on St Georges Terrace.
If you're catching a train into the city, disembark at the Elizabeth Quay station. You can either walk to St Georges Terrace, or catch the green CAT from Elizabeth Quay station and disembark at CAT stop 20. There are also several other buses which stop along St Georges Terrace.
The venue does not have any dedicated car parking spaces. The closest public car parks are at:
Take a virtual tour
Function bookings
The Curtin St Georges Terrace Precinct does not take direct external bookings.
All bookings must be made by a Curtin staff member. Curtin staff are encouraged to partner with industry, businesses and alumni to host joint events, conferences, workshops and meetings at Curtin St Georges Terrace. Contact the venue for more information.
If you are a Curtin staff member and would like to film or video this location, please get in contact with the CSGT team and they'll be able to arrange this for you.
Other campuses