This event program has been postponed – a new date is to be confirmed.
There is a range of legislative and regulatory requirements attached to mining and petroleum titles within Western Australia. This two-part Masterclass in Curtin Law School's Energy Governance series unravels the laws that regulate mining and petroleum titles and provides a roadmap for dealing with some common legal disputes.
The first session focuses on the Mining Act 1978 (WA), the Mining Regulations 1981 (WA), and the operations of the Warden's Court. You'll learn how parties register and transfer mining titles, and see how native title interests are engaged.
In the second session, you'll explore the application of the Offshore Greenhouse and Gas Storage Act 2006 (Cth) (OPGGSA), Offshore Petroleum (Royalty) Act 2006 (Cth), Offshore Greenhouse and Gas Storage Act (Regulatory Levies) Act 2003 (Cth), and operation of the National Offshore Petroleum Titles Administrator (NOPTA).
Recognised learning
Curtin University is an approved QA Provider of CPD for the legal profession in Western Australia. Completing this Masterclass provides 6 CPD points in competence area 4 (substantive law). You may be also eligible for 5 credit points towards an optional unit in Curtin's Bachelor of Laws. The Legal Practice Board may audit your attendance.
About the facilitators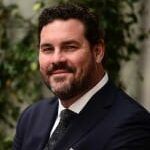 Marcus Humphreys, LLM, LLB. BCom; Barrister – Murray Chambers; Member of the Western Australian Bar
Marcus has more than 25 years' experience in dispute resolution, within the resources sector across Western Australia, the Northern Territory and Queensland.
In particular, he is highly skilled in the area of workplace relations, and has worked on dispute resolution processes in employment, workplace health and safety and workers compensation, as well as on industrial matters including native title, local content and contractual disputes.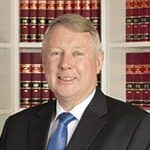 Tim Kavenagh, BJuris, LLB
Tim is a senior resources, native title and litigation lawyer with more than 30 years' experience as a private practitioner and in-house counsel. He has been recommended in Doyles Leading Energy and Resources Lawyers and is the co-author of Hunt on Mining Law of Western Australia (5th edition).
He has provided front-end corporate and resources advice, general mining advice and representation in the Warden's Court and other courts and tribunals. He is also skilled in managing company litigation and drafting commercial agreements. Tim currently runs his own legal practice.