Many project and business planning disasters have their roots in a lack of strategic thinking and in conceptual errors made at the start and in the planning stages.
In its training program for engineers, NASA notes that in its own history, disastrous consequences have arisen from the lack, or failure of critical thinking. NASA now trains its engineers to "Extrapolate Existing Data into Unknown Regions with Extreme Caution".
But what does this caution look like? How can we avoid mistakes before they are made, predict outcomes and look for unknown unknowns? How can we identify distracting noise or biases from the past and make well informed decisions and plans? Under what circumstance is it right to trust our intuition?
The World Economic Forum ranks critical thinking and problem solving skills highest amongst desired employability skills for the coming years, including for the 50% of workers that it estimates will need to reskill by 2025. McKinsey and Co note that surviving and thriving in the extreme uncertainty of the current environment requires clear and decisive thinking that can cut through noise and avoid the common biases that can undermine decision making.
This Executive Education program will teach participants some common, specific errors in thinking, and ways to recognise and avoid them. There will be an exploration of common mistakes made in planning and decision making that we can all fall victim to; mistakes in thinking that are so common that they are foundational to the discipline of critical thinking that the World Economic Forum lists as essential future work skills.
Drawing on lessons from actual examples from history, corporate disasters both big and small, as well as the disciplines of business management, economics, philosophy, project management, and formal logic, this program will introduce and equip participants with the ability to recognise and avoid these common traps, and improve their thinking in ways that deal with uncertainty to produce reliable insights for the planning and execution of successful projects and strategies in a time of change.
Credit for recognised learning
When you complete this course, you can choose to study further, and may be eligible to receive up to 5 credit points towards Curtin's flagship MBA Programs.
About the facilitators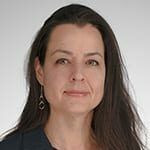 Dr Jacqueline Boaks
Dr Jacqueline Boaks has a background in management, training, consultancy and academia. She is passionate about sharing her knowledge on ethics, leadership and critical thinking and has taught at tertiary level for more than a decade. She is the co-editor of Leadership and Ethics and has published widely on democracy, ethics and leadership.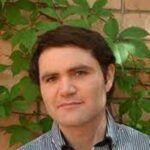 Dr Adam Andreotta
Dr Adam Andreotta is a lecturer at Curtin University. He has experience teaching ethics and critical thinking to MBA and undergraduate business students. His research interests include: the philosophy of artificial intelligence, the ethics of Big Data, incivility and self-knowledge.