It's well known that innovation can fuel long-term economic growth, lift productivity and deliver tangible benefits for your organisation. But innovating successfully is not always straightforward. You may have many good ideas but are unsure about how to develop them or put them into practice.
In this online masterclass, you'll learn valuable ways to implement innovation through products, processes, services and business models. You'll find out how to best engage creativity in the workplace, and provide the structure and support required to manage innovation in your organisation effectively.
Mike Thompson, R&D Tax Incentive Case Manager Department of Industry, Science, Energy and Resources
"When it comes to innovation and entrepreneurship there are loads of commentators that say they have all the solutions, but the team at Curtin's Executive Education are the real deal; they're experts in the field with proven track records of success. It was a pleasure to learn from Rod, Stephen and Jeremy – they delivered concise and valuable pieces of information that were easy to absorb, and readily applicable for anyone regardless of their position or size of the company."
About the facilitators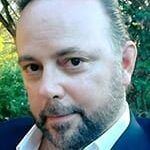 Associate Professor Jeremy Galbreath
Starting his 25-year career in the US, Associate Professor Jeremy Galbreath has spent a number of years working in Fortune 500 and entrepreneurial start-ups, engaged in business development, and corporate and business unit strategic planning. He later worked for multinational technology companies, AT&T and Lucent Technologies. Jeremy holds a PhD in strategy and currently teaches entrepreneurship, innovation, international business and strategy at Curtin University. He also serves on several industry boards to advise on business innovation.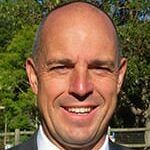 Mr Rod Evans
Mr Rod Evans is a highly experienced senior manager who has led strategy development and implementation in a number of companies and government agencies. He has worked in stockbroking, capital markets and investment industries, and managed a resource sector investment attraction program for the Western Australian Government. Rod is currently the chairman of both Cranecorp Australia and Ashburton Assurance Australasia, and the founder of The Ideas Factory Australia. He also teaches at Curtin and is undertaking a PhD.
Mr Stephen Carroll
Mr Stephen Carroll has provided consultant services across Australia and internationally for more than twenty years. He is currently a director for RSM Australia and considers connection and collaboration key to providing meaningful support and practical assistance to clients and future innovators. Stephen maintains strong connections to the innovation community, offering mentoring and advice for innovation programs, incubators and accelerators, and supporting research and development activities.