It has been six years since the United Nations first introduced the Sustainable Development Goals (SDGs) in 2015. Although there have been discussions, seminars and numerous publications advocating the incorporation of SDGs into business practices, models and operations, the real challenge is finding a way to meaningfully implement, measure and report the SDGs in both financial and non-financial terms, focusing on social, environmental and financial value-creation.
Part of the difficulty is that accountants are not usually involved in SDG-related planning despite the fact that information analysis and risk assessment is a key area of their expertise. Accountants can in fact, play an instrumental role in (1) identifying potential risk and developing mitigation strategies, including instruments to measure, quantify and monetise social and environmental performance; and (2) monitoring and reporting progress towards SDG achievement.
This masterclass will help in developing Sustainable Development Goals (SDGs) for Business is a specialised and interactive 1.5 day program, providing not only a comprehensive exposure to the Sustainable Development Goals of the United Nations but importantly, how to practically and sustainably incorporate the SDGs to the goals of your businesses, integrating these into the business strategy and your day-to-day operations and reporting against them to a broad group of stakeholders.
Upon completing this program, you will:
gain a thorough understanding of and acquire skills in selecting the most appropriate and relevant SDGs and associated targets for your operations;
strengthen skills in identifying potential risks and develop mitigation strategies related to SDGs;
aligning the selected SDGs to corporate priorities and integrating these into organizational strategy; learning how to measure, quantify and monetise the relevant SDGs over time;
gain skills in analysing the costs versus benefits of incorporating SDGs into business operations; and gain practical skills in terms of reporting, monitoring and communicating progress in SDG implementation to relevant stakeholders, both internal and external.
All participants will benefit from a hands-on approach aimed at the actual implementation of SDGs across most aspects of business operations.
About the facilitators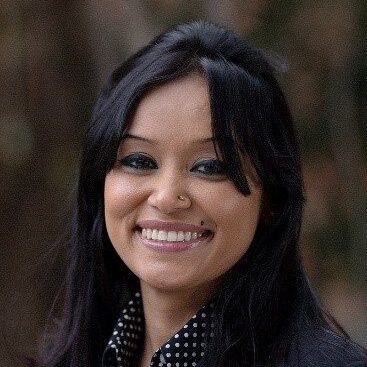 Associate Professor Nigar Sultana
Associate Professor Nigar Sultana is a multi-award winning internationally recognised environmental, social and governance (ESG) sustainability scholar and researcher with more than 15 years of experience in tertiary education and research. With her industry-focused research expertise, Nigar consistently publishes her research outcomes in the top 10 A and A* accounting journals in areas such as corporate governance, gender diversity, environmental, ESG sustainability, natural capital accounting, climate and carbon accounting. Nigar's research work has also been showcased on multiple media platforms including 7News Australia, ABC News, MSN News and other news outlets. Over the last 15 years, Nigar has been teaching undergraduate, graduate and executive education courses on sustainability, ESG regulations and disclosures, reporting and assurance both nationally and internationally. Nigar has a very strong research engagement profile with industry including government departments, corporations and the not-for profit sector (e.g., BHP, Syrinx, Hanson, CSIRO, DCCEW, Department of Communities and DFAT, to name a few) providing workable and operational solutions in areas such as Indigenous superannuation governance, financial literacy and empowerment for vulnerable communities, gender equity on corporate boards, natural capital accounting, climate and carbon accounting and reporting. In recognition of her research excellence and industry engagement, Nigar has been awarded the "Researcher of the Year 2019" and the "Research Industry Engagement of the Year (highly commended) 2020" awards.
Nigar is a chartered accountant and prior to joining academia full-time, Nigar was an assurance auditor at a chartered accounting firm in Perth. As part of her industry experience, Nigar has worked with a range of clients ranging from listed firms to not-for-profit organizations. Nigar currently also serves on editorial boards of four prominent accounting journals: i) Accounting & Finance; ii) Australian Accounting Review (as an Associate Editor), iii) International Journal of Auditing, and iv) Meditary Accountancy Journal.