In today's rapidly changing world, businesses need to be flexible, responsive and adaptive. As a result, many have adopted Agile practices, leveraging incremental, iterative, short loop and collaborative team-based delivery.
This hands-on masterclass provides a comprehensive overview to Agile, introducing you to the fundamentals and showing you how to use Agile practices to your benefit. Experienced project practitioner Clinton in't Veld will lead you through this program, showing you Agile in action.
Project management masterclass series
This Masterclass is part of our project management masterclass series
The project management masterclass series comprises five one-day masterclasses into one program. It will expand your knowledge and skills in project management, so you can take the next step in your career.
The series includes:
About the facilitators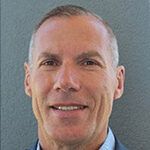 Mr Clinton in't Veld
Mr Clinton in't Veld is an experienced project practitioner, trainer, coach and mentor with expertise in traditional and Agile project initiatives across a wide range of industries. His contributions to the field of project management have seen him serve on boards of the Project Management Institute (PMI) in Australia, the US and South Africa. His book Turning Point was accepted into the PMI Resource Library and he's been invited to present at project management conferences nationally and internationally. Mr in't Veld's accreditations and certifications cover PMP, PRINCE2, Portfolio and Program Management, Business Management, Change Management, Facilitation, Risk Management, PRINCE2 Agile, Scrum and DSDM Agile.