Many organisations are turning to external vendors to help them deliver projects. Any time an organisation outsources something they don't have the in-house skills to deliver, they become a client. A good client-vendor relationship can be the difference between the project being a success or a failure.
This masterclass will teach you what it means to be a good client and how your interactions with vendors can help ensure your project's success. You'll learn from Associate Professor Brad Carey, drawing insights from research, real life case studies and best practice examples. By the end of this class, you'll know how to improve internal project management processes to achieve the best value on your projects.
Project management masterclass series
This Masterclass is part of our project management masterclass series
The project management masterclass series comprises five one-day masterclasses into one program. It will expand your knowledge and skills in project management, so you can take the next step in your career.
The series includes:
About the facilitator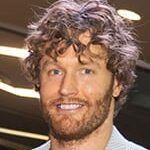 Associate Professor Brad Carey
Associate Professor Brad Carey is the Director of the Curtin Project Management Program with research and consultancy experience in a wide range of industries. His research aims to improve project performance through the reduction of risk in project delivery. Associate Professor Carey has developed and implemented innovative procurement practices that reduce project risk and optimise value in the supply chain. His research and consultancy experience has seen him work with high profile clients all over the world, including Halliburton, John Holland, Raytheon, the US military, the State of Washington and more.