This internet browser is outdated and does not support all features of this site. Please switch or upgrade to a
different browser
to display this site properly.
If COVID-19 restrictions apply, we may need to make changes to units and/or delivery modes.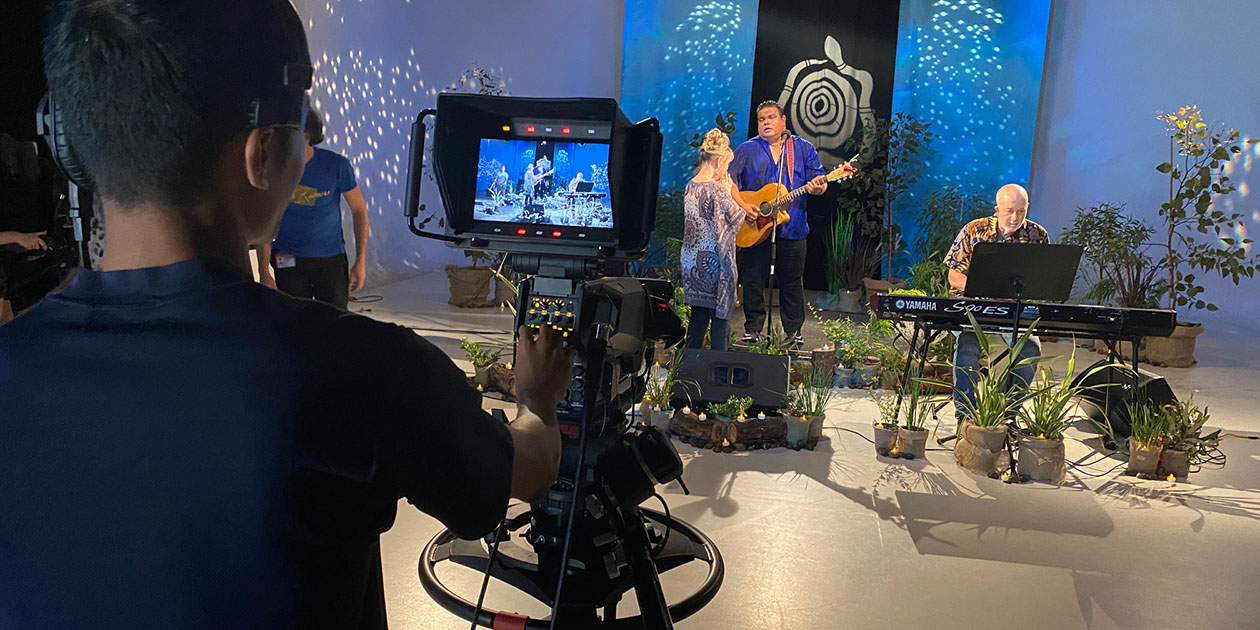 Screen Arts
Undergraduate Major
MJRU-SCRAR
Major

Screen Arts Major (BCA)
200
Outline
Combine production skills, creativity and theory to create diverse and innovative screen projects.
If COVID-19 restrictions apply, we may need to make changes to units and/or delivery modes.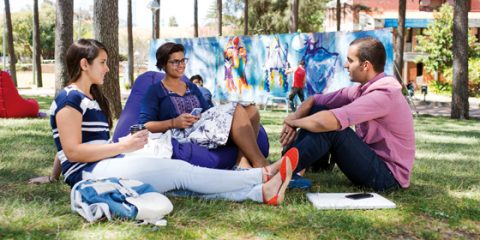 Transferable skills
Humanities courses teach transferable skills for international careers.
Get the Curtin edge
Access to leadership programs, specialist facilities and industry placements give you a competitive edge in the job market.
Work experience
In your final year, you'll write, direct or produce a major screen production to industry standard.
Screen-based media is an extensive industry that is growing in exciting new directions.
This major prepares you for comprehensive opportunities in the expanding screen-based media industry.
You will learn to apply screen theories to create your own works, whether in the realm of factual events or drama.
You'll use Curtin's advanced production facilities to develop the technical and practical skills of an effective visual storyteller. These facilities include:
Western Australia's largest working television studio in a tertiary setting
a suite of high-definition cameras
sound recording, lighting and grips equipment
editing, grading and audio postproduction labs.
In your final year you'll write, direct or produce a major screen production to industry standard.
This major combines theory and practice. You'll develop practical and analytical skills while developing an understanding of a growing multiplatform industry.
If you choose to study Screen Arts as a single major, you're encouraged to choose elective units from within the discipline, to enhance your understanding and career opportunities.
Screen Arts is offered as part of the Bachelor of Creative Arts. 
You can also study Screen Arts as part of a Bachelor of Arts, Bachelor of Commerce double degree.
How to apply
This major sits within the Bachelor of Creative Arts degree. To apply for this major, you will apply for the Bachelor of Creative Arts. In step 3 of the application process, confirm the major you wish to study.
Applying as an undergraduate student is easy. For information tailored to your situation, visit our easy to follow instructions to get your application started.
Ready to apply?
How this course will make you industry ready
Screen-based media and entertainment is one of the most consistent growth industries over the past 20 years. This industry is expected to grow and expand in new directions with new opportunities.
Screen production and communication skills are valued across a range of industries, offering varied and interesting career opportunities locally and internationally.
Screen production, writing and studies connect with a variety of disciplines, providing opportunities for a wonderfully creative and rewarding career.
Student profile
View our student profile table to get an indication of the likely peer cohort for new students at Curtin University. This table provides data on students that commenced undergraduate study and passed the census date in the most relevant recent intake period for which data are available. It includes those admitted through all offer rounds and international students studying in Australia.
Career information
Careers
Film / TV / video director
Production assistant / producer
Camera operator / director of photography
Sound recordist / designer
Picture editor
Multi-platform developer
Post-production producer
Script writer
Screen critic / curator.
Industries
Film and television
Advertising
Marketing
Tourism
Events.
What you'll learn
demonstrate an understanding of concepts, theories, methodologies, histories and production skills and techniques relating to a diverse range of screen media and arts as well as apply them to the development and production of high quality screen-based work
apply critical thinking, creative experimentation and entrepreneurial skills so as to realise academic and creative practice-based outcomes
communicate ideas effectively to a range of audiences utilising a variety of screen forms, genres and platforms
demonstrate an appreciation of the cultural and intercultural significance of screen media, as well as local/global media cultures, trends, practises, influences and opportunities; and reflect this in their academic and creative practices
demonstrate respect for cultural diversity within Indigenous Australia, the wider community and University environment in academic and creative practice works and activities
employ ethical and best practice strategies for creative collaboration that will enhance their skills and resilience for working in a dynamic industry
Advanced standing
At Curtin, we understand that everyone's study journey has been different.
You may have already studied some of the units (subjects) listed in your Curtin course, or you may have work experience that matches the degree requirements.
If this applies to you, you can apply for credit for recognised learning (CRL), which means your previous study is recognised and matched against a similar unit in your intended Curtin course.
A successful CRL application exempts you from having to complete certain units within your course and means you could finish your degree in a shorter amount of time.
CRL is also known as recognition of prior learning, advanced standing and credit transfer.
Use the CRL search to find out how much CRL you qualify for, or contact us at:
Webform: Submit here
Curtin Connect: 1300 222 888
How to apply
Please review information on how to apply for the campus of your choice
Apply now
Help
Help is at hand
See our frequently asked questions or get in touch with us below.
---
Opening hours:

Mon to Fri: 8.30am – 4.30pm, except Tues: 9.30am – 4.30pm (AWST). Closed public holidays.
Curtin course code:

MJRU-SCRAR

Last updated on:

11/08/2022
Which statement best describes you?