This internet browser is outdated and does not support all features of this site. Please switch or upgrade to a
different browser
to display this site properly.
If COVID-19 restrictions apply, we may need to make changes to units and/or delivery modes.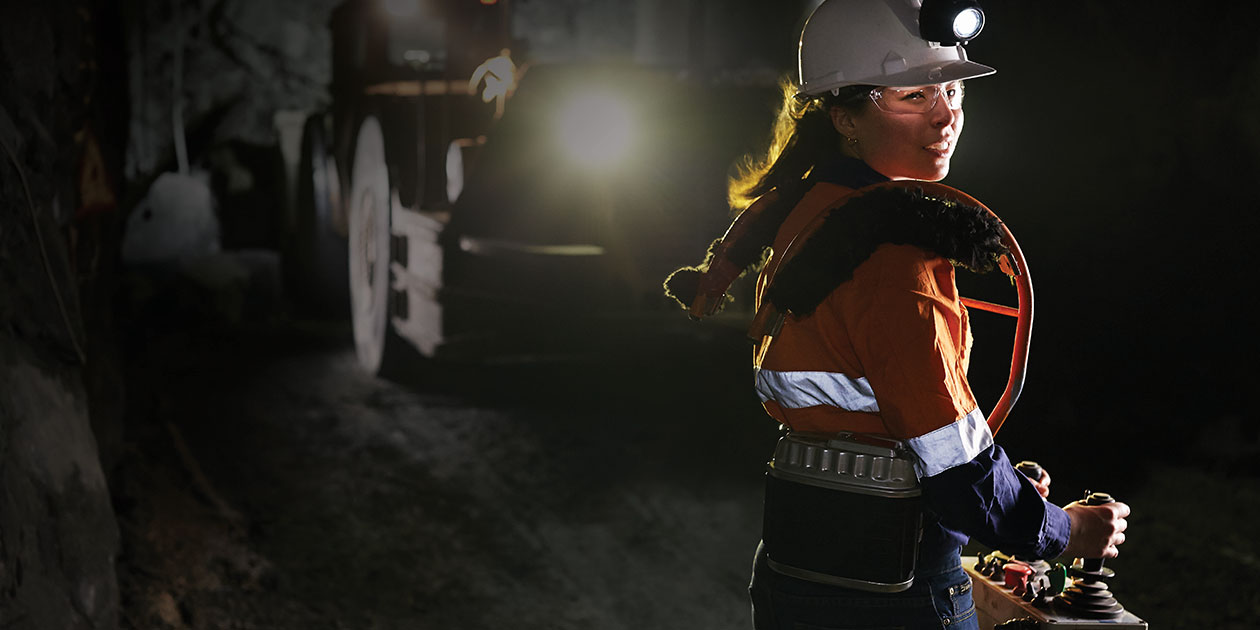 Mining
Undergraduate Major
MJRU-MNGSC
Major

Mining Major (BSc Science)

Admission criteria

Guaranteed ATAR 70
600
Outline
Study mining methods, rock mechanics, geology and mine planning.
If COVID-19 restrictions apply, we may need to make changes to units and/or delivery modes.
This offering version is phasing out and no longer taking applications. You may be able to apply for a later version.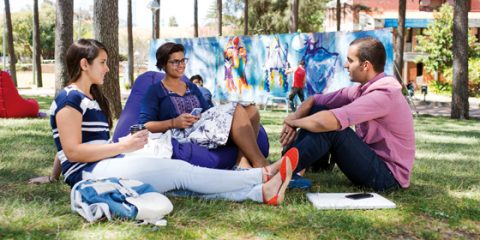 Qualify sooner
Start working as a professional engineering graduate in just four years.
Highly ranked course
Curtin is ranked first in Australia and second in the world for mineral and mining engineering education. (QSWUR by Subject 2020)
Top 1 %
Curtin is ranked in the top one per cent of universities worldwide.
Academic Ranking of World Universities 2021.
Mining continues to enrich many communities in Australia and around the world. Mining professionals help plan and direct the extraction of minerals, petroleum and natural gas from the Earth.
In this course you will study mining methods, rock mechanics, geology and mine planning. You'll develop the skills necessary to work with mining engineers in the exploitation of minerals from underground or open-pit mines, safely and economically.
Your first year of study will be at Curtin Perth, your second year will be at Curtin Perth or Curtin Kalgoorlie, and your final year will be at Curtin Kalgoorlie, where you can engage with industry and potential future employers.
You'll also have the opportunity to undertake field trips to gain real-world experience in mining.
This major sits within the Bachelor of Science (Science) degree.
See our handbook for more course information.
Why study
This course will prepare you for employment with Australian and international mining companies.
You'll have the opportunity to study at our Western Australian School of Mines, a leader in mining and geosciences education in Australia.
How this course will make you industry ready
Curtin has excellent links with industry and our lecturers have real industry experience. We can also offer vacation work opportunities and graduate employment programs.
Student profile
View our student profile table to get an indication of the likely peer cohort for new students at Curtin University. This table provides data on students that commenced undergraduate study and passed the census date in the most relevant recent intake period for which data are available. It includes those admitted through all offer rounds and international students studying in Australia.
Professional recognition
This course meets the education requirements of the Western Australian Department of Mines, Industry Regulation and Safety for certification as an underground or open-pit mine supervisor. You will also meet the educational requirements for the quarry manager's certificate of competency.
It is also recognised by the Australasian Institute of Mining and Metallurgy.
Career information
Careers
Engineering consultant
Mine manager
Mine ventilation officer
Mining engineer
Mining company director
Industries
Further study
What you'll learn
apply scientific, engineering and technological principles to mine development projects
think critically and creatively to generate innovative solutions and apply logical and rational processes to analyse mine feasibility studies
access, evaluate and synthesise mine planning and design information from multiple sources
communicate in ways appropriate to the discipline of mining engineering, using the written word and oral presentations
apply information technologies and mining software tools to conduct mine feasibility studies
demonstrate responsibility and self-learning skills by applying critical reflection and being proactive
describe mining in the global environment and apply best practice standards in mining methods and technologies
demonstrate respect for cultural diversity in professional life
work in accordance with professional standards and demonstrate responsibility towards the broader community; work in teams
Admission criteria
Curtin requires all applicants to demonstrate proficiency in English. Specific English requirements for this course are outlined in the IELTS table below.
IELTS Academic (International English Language Testing System)
Writing
6.0
Speaking
6.0
Reading
6.0
Listening
6.0
Overall band score
6.0
You may demonstrate English proficiency using the following tests and qualifications.
Other requirements and notes for this course
July intake: Course duration may exceed three years due to unit prerequisites.
In addition to the course-specific admission criteria listed above, please read our general admission criteria. Our general admission criteria apply to all courses at Curtin University.
Application information
If applying for this major through Curtin, rather than through TISC, you will apply for the Bachelor of Science (Science).
Advanced standing
At Curtin, we understand that everyone's study journey has been different.
You may have already studied some of the units (subjects) listed in your Curtin course, or you may have work experience that matches the degree requirements.
If this applies to you, you can apply for credit for recognised learning (CRL), which means your previous study is recognised and matched against a similar unit in your intended Curtin course.
A successful CRL application exempts you from having to complete certain units within your course and means you could finish your degree in a shorter amount of time.
CRL is also known as recognition of prior learning, advanced standing and credit transfer.
Use the CRL search to find out how much CRL you qualify for, or contact us at:
Webform: Submit here
Curtin Connect: 1300 222 888
Help
Help is at hand
See our frequently asked questions or get in touch with us below.
---
Opening hours:

Mon to Fri: 8.30am – 4.30pm, except Tues: 9.30am – 4.30pm (AWST). Closed public holidays.
Curtin course code:

MJRU-MNGSC

Last updated on:

11/08/2022
Which statement best describes you?