This internet browser is outdated and does not support all features of this site. Please switch or upgrade to a
different browser
to display this site properly.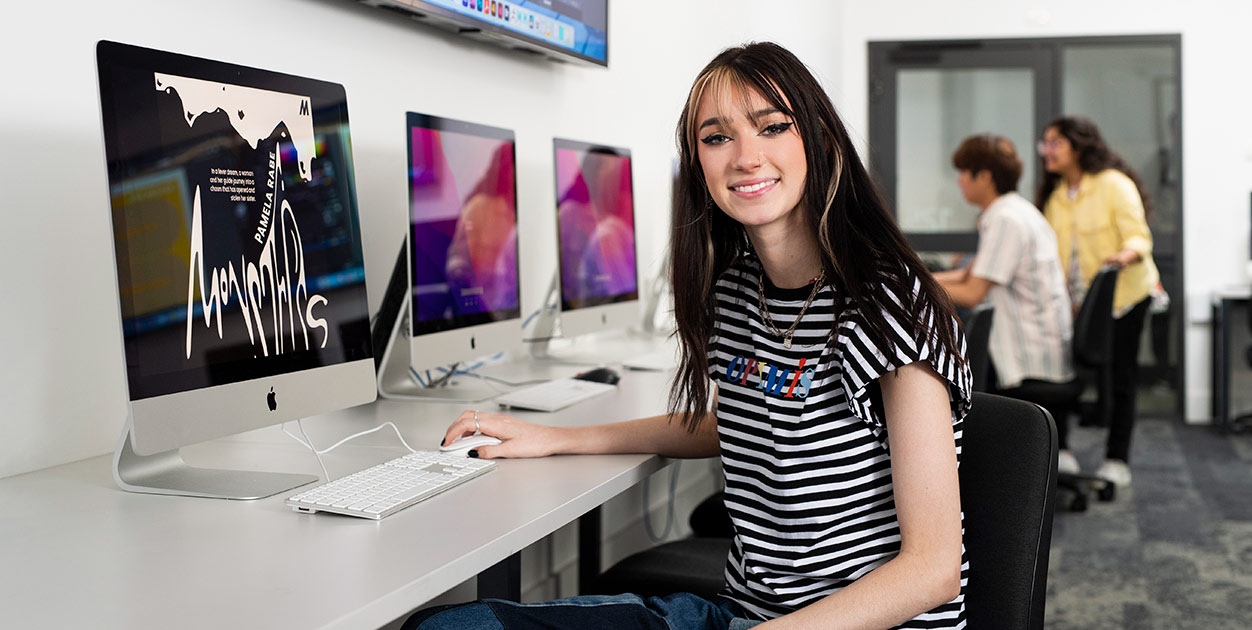 Graphic Design
Undergraduate major
Learn to communicate ideas visually across a range of media to persuade, inform and educate.
Select your preferred degree
This course belongs to multiple degrees. Select the single degree or double degree below to see the application deadlines.
Outline
If COVID-19 restrictions apply, we may need to make changes to units and/or delivery modes.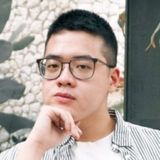 Gerry Luwandri
I have really enjoyed the high-quality curriculum, practical aspects, and feedback from the lecturers and tutors, which has helped to shape my design thinking and technical abilities. Once you master the design process, you'll be able to repeatedly create and re-produce high-quality, stunning designs.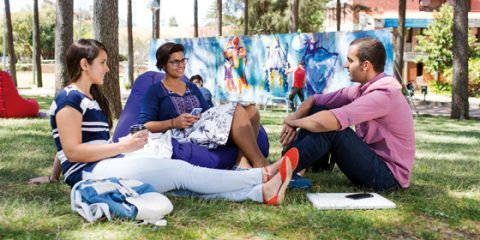 Transferable skills
Humanities courses teach transferable skills for international careers.
Top 20
Curtin is ranked in the top 20 young universities globally
(2021 QS top 50 under 50)
Professional recognition
Gain professional membership to AGDA; D&AD, International Society of Typographic Designers, and Perth Advertising and Design club.
Graphic designers visually communicate across a range of media to persuade, inform and educate audiences online, in print and within a wider environment.
In this major you'll develop a deeper understanding of graphic design and its distinct specialist applications, including user experience design, design thinking, branding, data visualisation, editorial, information design, interaction design, way-finding, packaging design, service and experiential design.
You'll learn how to solve complex communication problems through the exploration and application of design theory and practice, whilst developing skills across a range of industry applications.
The Graphic Design major responds to rapid changes in the design and commercial industries, as well as cultural and sociotechnical shifts in retail and media consumption behaviours.
Graphic Design is offered as part of the Bachelor of Design. You will be able to enhance your degree by selecting to study either two additional minors or one minor and four elective units to support your career goals.
High achieving students may complete an additional honours year enabling them to undertake their own significant research project.
Why study
Innovation: There is a strong focus on contemporary design practices and principles.
Strong practical focus: Our facilities provide you with the necessary resources to produce finished design executions across a range of media.
How this course will make you industry ready
This course offers you a distinctive student experience that focuses on leadership, industry linkages and global citizenship. You will be taught by industry practitioners who will provide employability, design entrepreneurship and design leadership skills.
You will learn about social innovation and the role of design in society, with opportunities to study abroad and undertake work-integrated learning.
Our focus on design action (sustainability, community, human-centred) and design ethics ensures you graduate industry-ready with global perspectives.
Throughout the three-year program, you'll learn through project-based activities and be able to work with students from other disciplines, mirroring a real industry environment.
Student profile
View our student profile table to get an indication of the likely peer cohort for new students at Curtin University. This table provides data on students that commenced undergraduate study and passed the census date in the most relevant recent intake period for which data are available. It includes those admitted through all offer rounds and international students studying in Australia.
Professional recognition
Graduates may convert student memberships of professional design organisations, such as Australian Graphic Design Association, Design Institute of Australia and Perth Advertising and Design Club, into full professional memberships following qualification and professional experience.
Career information
Careers
Art director
Graphic designer
Advertising executive
Creative director
Creative consultant
Production manager
Industries
Advertising
Marketing
Media and communications
Publishing
What you'll learn
apply discipline knowledge to critically review, analyse, consolidate and contribute to evidence-based practice in graphic design
demonstrate cognitive and technical skills in both a broad understanding and depth in graphic design
use and discern between a range of graphic design technologies and media platforms in the production of graphic design-based solutions
demonstrate effective visual, spoken, written and technical communication appropriate to the graphic design discipline and apply effective self-directed learning skills
demonstrate personal awareness of a graphic design specific practice and sustain an engagement with contemporary practices, technologies and the creative industries
develop a predictive overview of future trends that will influence graphic design and graphic design practices
recognise the importance of social, ethical and cultural diversity and consider local and international perspectives in graphic design activities, studio practice and production
demonstrate how intercultural awareness and understanding impacts on personal and professional skills and on the ability to lead
work independently and collaboratively on graphic design projects and respond to project demands
Help is at hand
See our frequently asked questions or get in touch with us below.
---
Opening hours:

Mon to Fri: 8.30am – 4.30pm, except Tues: 9.30am – 4.30pm (AWST). Closed public holidays.
Which statement best describes you?