This internet browser is outdated and does not support all features of this site. Please switch or upgrade to a
different browser
to display this site properly.
If COVID-19 restrictions apply, we may need to make changes to units and/or delivery modes.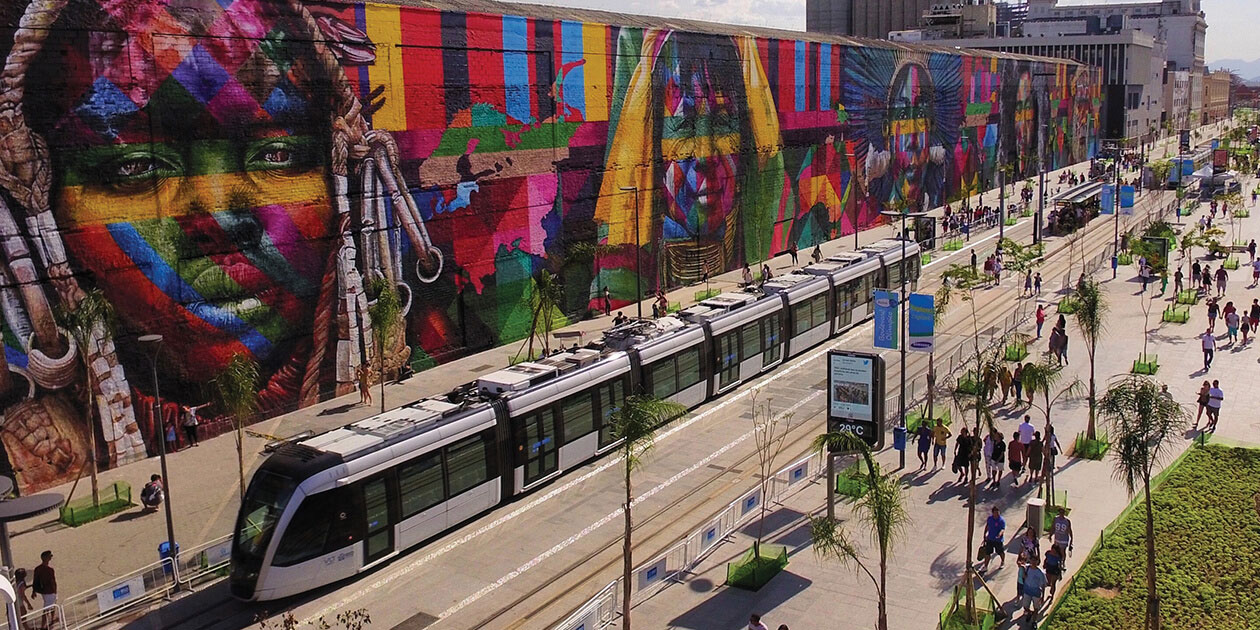 Geography
Undergraduate Double Degree Major
MDDU-GEOGS
Major

Geography Double Degree Major (BSc/BA)
350
Outline
Analyse threats and opportunities arising from urbanisation, globalisation and climate change.
If COVID-19 restrictions apply, we may need to make changes to units and/or delivery modes.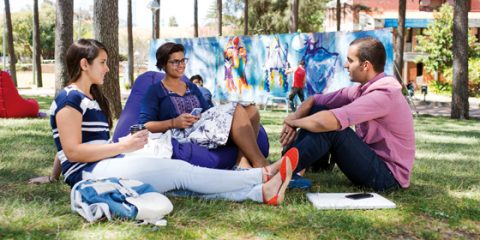 Transferable skills
Humanities courses teach transferable skills for international careers.
Get the Curtin edge
Access to leadership programs, specialist facilities and industry placements give you a competitive edge in the job market.
Industry links
Opportunities to engage with the Bureau of Meteorology, Canning River Eco Education Centre and Southeast Regional Centre for Urban Landcare.
Geographers are social and physical scientists who continually improve our understanding of the human and physical environments in which we live.
Curtin's Geography double degree major explores the relationships between people, places and environments.
You will examine the opportunities and threats that communities are encountering – regarding urbanisation, globalisation and climate change, for example – in local, national and international contexts.
You can explore indigenous rights, migration changes and social movements; effective systems of local, national and international governance; and learn the processes of securing food and energy supplies for those in need.
You'll also develop essential analytical and practical fieldwork skills, such as interviewing and surveying, mapping, participant observation and statistical analysis, recording field notes and writing demographic reports.
This program also provides excellent opportunities to engage with industry – for example, with the Bureau of Meteorology, Canning River Eco Education Centre and the Southeast Regional Centre for Urban Landcare.
Please refer to the handbook for additional course overview information.
How to apply
This course sits within the double degree combination of Bachelor of Science/Bachelor of Arts and Bachelor of Arts/Bachelor of Commerce.
Applicants have the choice of which double degree combination they would like to study.
To apply for this course, you will apply for the most preferred double degree. In step 3 of the application process, you will be asked to confirm the major you wish to study.
Applying as an undergraduate student is easy. For information tailored to your situation, visit our easy to follow instructions to get your application started.
Ready to apply?
I want to apply for the Bachelor of Science/Bachelor of Arts
I want to apply for the Bachelor of Arts/Bachelor of Commerce
Why study
Enrolling in the geography major at Curtin places you in a diverse community of students from around the world, surrounded by leading researchers working in the Southeast Asian region and Australia.
There is a worldwide shortage of trained geographers, couple this with the rediscovery of the discipline in the education sector and the employment market for geographers is growing.
Geography is about being in the field and taking part. There are opportunities to learn outside the classroom and opportunities to study and work abroad.
Student profile
View our student profile table to get an indication of the likely peer cohort for new students at Curtin University. This table provides data on students that commenced undergraduate study and passed the census date in the most relevant recent intake period for which data are available. It includes those admitted through all offer rounds and international students studying in Australia.
Career information
Careers
Natural resource manager
Social assessment officer
Regional development coordinator
Landcare advisor
Environmental assessor
Industries
Local government
International development
What you'll learn
apply interdisciplinary concepts and methods to understanding the environmental, social and economic aspects of development; extend the boundaries of knowledge about climate change
think creatively to generate innovative solutions to climate change, social and environmental imperatives
access, evaluate and synthesise information from various disciplines and integrate it for understanding climate change and adaptation
communicate effectively for the development of policy solutions for sustainable development
use of current technologies when applied to finding information and making decisions about sustainable development
utilise lifelong learning skills and strategies for understanding climate change and its impact on human activities and the ecology
describe the global context of climate change and the need for a change to sustainable development, explore best international practices for finding solutions, apply these concepts within a regional/local environment
recognise the importance of cultural diversity, including indigenous perspectives, in understanding and responding to climate change, environmental and social imperatives
work both independently and in teams to find effective policies and ethical solutions to climate change imperatives; show leadership as a professional practitioner or collaborator
Advanced standing
At Curtin, we understand that everyone's study journey has been different.
You may have already studied some of the units (subjects) listed in your Curtin course, or you may have work experience that matches the degree requirements.
If this applies to you, you can apply for credit for recognised learning (CRL), which means your previous study is recognised and matched against a similar unit in your intended Curtin course.
A successful CRL application exempts you from having to complete certain units within your course and means you could finish your degree in a shorter amount of time.
CRL is also known as recognition of prior learning, advanced standing and credit transfer.
Use the CRL search to find out how much CRL you qualify for, or contact us at:
Webform: Submit here
Curtin Connect: 1300 222 888
How to apply
Please review information on how to apply for the campus of your choice
Apply now
Help
Help is at hand
See our frequently asked questions or get in touch with us below.
---
Opening hours:

Mon to Fri: 8.30am – 4.30pm, except Tues: 9.30am – 4.30pm (AWST). Closed public holidays.
Curtin course code:

MDDU-GEOGS

Last updated on:

18/08/2022
Which statement best describes you?