This internet browser is outdated and does not support all features of this site. Please switch or upgrade to a
different browser
to display this site properly.
If COVID-19 restrictions apply, we may need to make changes to units and/or delivery modes.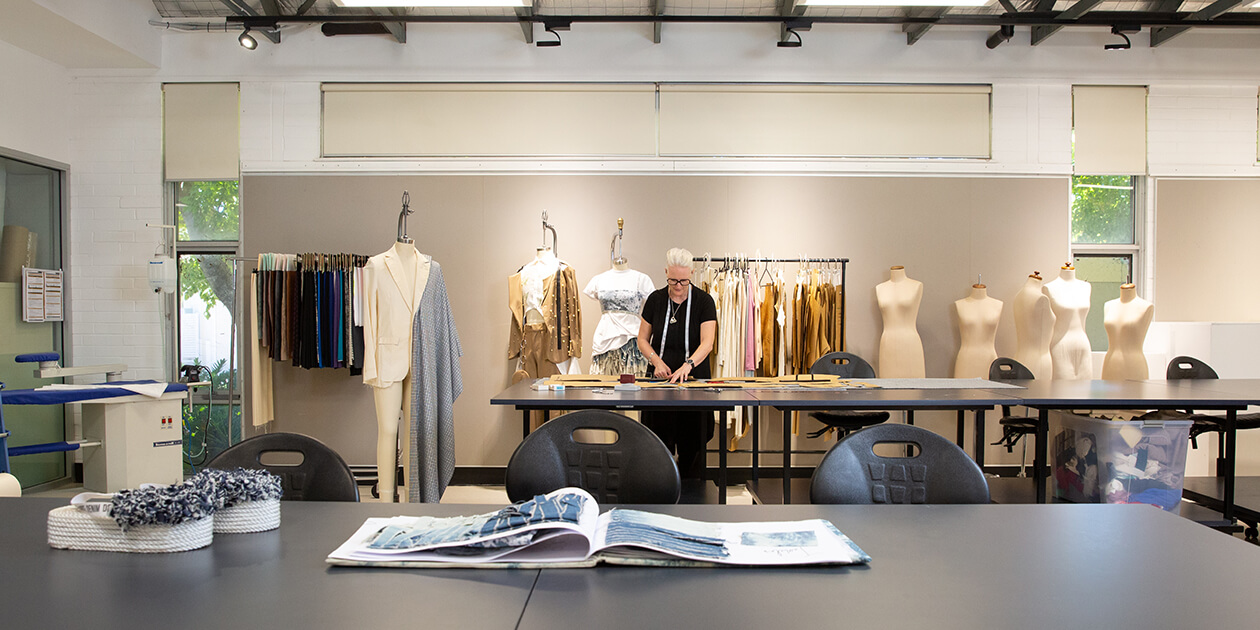 Fashion Design
Undergraduate Major
MJRU-FASHN
Major

Fashion Design Major

Admission criteria

Guaranteed ATAR 70
200
Outline
Weave together art, culture and your passion for design to produce your own contemporary garment line.
If COVID-19 restrictions apply, we may need to make changes to units and/or delivery modes.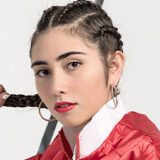 Antoinette Raphael
The thing that I enjoyed most about my course and Curtin experience was how much I learnt about myself as an individual: ideas wise and skills wise... I already had the skills of sewing and designing, but they were extremely nurtured through my course, which therefore developed my passion for creating fashion products.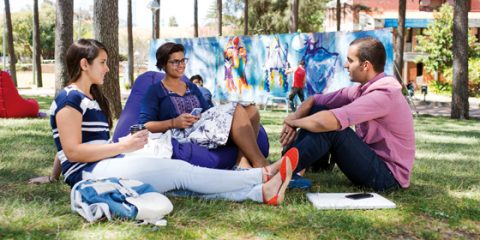 Transferable skills
Humanities courses teach transferable skills for international careers.
Top 1%
We're ranked in the top one per cent of universities worldwide.
Academic Ranking of World Universities 2021
Industry links
Present your work to industry professionals at an end-of-year show.
Learn foundations in creative thinking and innovative design practice to address local and global issues faced by the fashion industry.
This major will appeal to creative, motivated people with a keen interest in fashion and a passion for contemporary design.
You'll focus on the relationship between garment and body, using a theoretical and contextual framework for understanding the cultural significance and practice of fashion design and global trends.
You'll learn the principles of design and creative studio practice, and develop skills in fabric manipulation and construction, design, pattern-making, styling and fashion illustration.
This major encourages you to take an innovative approach to design, achieve technical competence and gain industry experience. You'll acquire skills, knowledge and contacts to prepare you for a range of career opportunities within the fashion industry.
Graduating fashion students have the opportunity to present their work to industry professionals at an end-of-year fashion show (participation is not compulsory and requires payment of a designer participation fee.)
Fashion Design is offered as part of the Bachelor of Design. You will be able to enhance your degree by selecting to study either two additional minors or one minor and four elective units to support your career goals.
Please refer to the handbook for additional course overview information.
How to apply
This major sits within the Bachelor of Design degree. To apply for this major, you will apply for the Bachelor of Design. In step 3 of the application process, you will be asked to confirm the major you wish to study.
Applying as an undergraduate student is easy. For information tailored to your situation, visit our easy to follow instructions to get your application started.
Ready to apply?
Why study
Fashion is an exciting, dynamic and growing industry.
Curtin graduates are renowned in the fashion industry both nationally and internationally.
Studying fashion design creates a broad range of employment opportunities in fashion and related industries.
Student profile
View our student profile table to get an indication of the likely peer cohort for new students at Curtin University. This table provides data on students that commenced undergraduate study and passed the census date in the most relevant recent intake period for which data are available. It includes those admitted through all offer rounds and international students studying in Australia.
Professional recognition
Professional membership is available with the Design Institute of Australia.
Career information
Careers
Fashion designer
Fashion buyer
Theatre costume-maker and designer
Fashion stylist
Trend forecaster
Industries
Fashion
Advertising
Publishing
What you'll learn
apply the principles and technology of garment design and construction; independently research and manage the application of new skills and knowledge to the garment design process
apply critical thinking and evaluation to the practice of contemporary fashion design; apply the language and semiotics of garment to the expression of an idea or concept
apply the principles of garment design through an investigation of 2D and 3D media; develop a collection through the synthesis of a body of independent research
clearly communicate design solutions through the application of written, verbal two and three dimensional information; apply a high level of professional practice in the presentation of work to industry
analyse garment technologies for appropriate application to garment design and production; assess the impact of technology on sustainable design practice
independently sustain their intellectual curiosity, apply critical thinking and evaluation to the practice of contemporary fashion design
research and analyse contemporary garment technologies in relation to global sustainability; integrate knowledge gained from research into the design and construction of new garments for the 'global village'
recognise the theoretical underpinnings of garment and its cultural context; respect and value the diversity of garment design and structure from different cultures
develop and demonstrate professional and personal attributes necessary to success in the fashion industry, including interpersonal skills, and an appreciation of business ethics; apply leadership skills to working both independently and in small teams
Help
Help is at hand
See our frequently asked questions or get in touch with us below.
---
Opening hours:

Mon to Fri: 8.30am – 4.30pm, except Tues: 9.30am – 4.30pm (AWST). Closed public holidays.
Curtin course code:

MJRU-FASHN

Last updated on:

17/08/2022
Which statement best describes you?