This internet browser is outdated and does not support all features of this site. Please switch or upgrade to a
different browser
to display this site properly.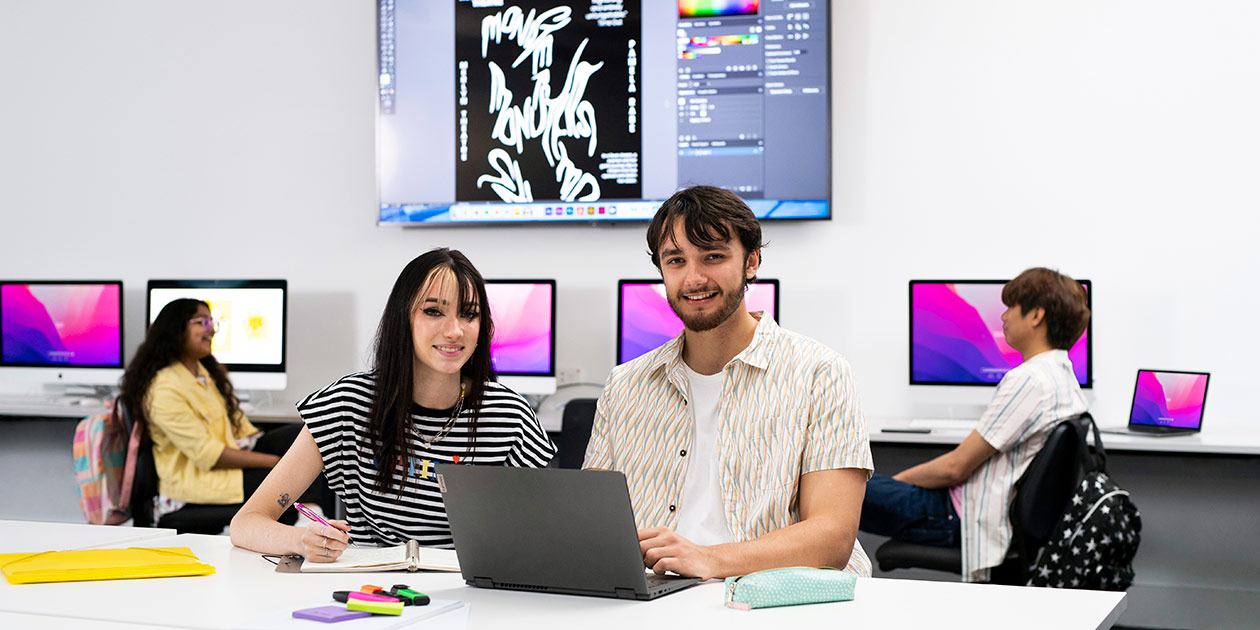 Digital Experience and Interaction Design
Undergraduate major
Create accessible, engaging and intuitive digital experiences for an online world.
Select your preferred degree
This course belongs to multiple degrees. Select the single degree or double degree below to see the application deadlines.
Outline
If COVID-19 restrictions apply, we may need to make changes to units and/or delivery modes.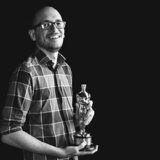 Andrew Joseph
I think the best part about my degree was the amount of creative freedom … there were always opportunities for me to hone my skills for the area I was interested in. The course also taught me the fundamentals of art and design, allowing me to become a well-rounded artist who can approach any creative situation with ease and produce work that is both realistic and visually pleasing.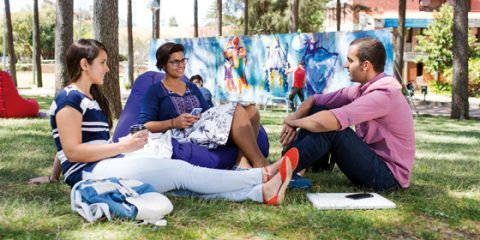 Transferable skills
Humanities courses teach transferable skills for international careers.
Top 1%
We're ranked in the top one per cent of universities worldwide.
Academic Ranking of World Universities 2021
Industry links
Gain professional membership to the Australian Graphic Design Association, Australian Web Industry association, Design Institute of Australia, and Perth Advertising and Design Club.
Digital experience design is at the heart of many of our daily interactions with modern technology. Our buying habits, social lives, work and health are increasingly informed and shaped by apps and websites, as well as smart assistants and wearable tech. 
Digital experience designers are future-facing – they combine traditional graphic design and creative skills with specialist software skills to develop user-centred interactive digital products. 
In this major you will focus on designing digital experiences that look and feel great for users, while also considering and anticipating their needs. You will learn about aesthetics, design principles, usability and user psychology, and leverage digital technologies to create innovative designs in response to real-world problems. 
The coursework combines theoretical fundamentals with hands-on, practical learning, and focuses on emergent technologies and industry demands. You will also develop key workplace skills, such as communication and collaboration, in addition to creative and technical abilities.
This major is offered as part of the Bachelor of Design. You will be able to enhance your degree by selecting to study either two additional minors, or one minor and four elective units to support your career goals.
Why study
Web and app design are future-focused industries, ensuring you have ample opportunity to seek employment and progress your career in these fields.
There is growing demand for web and app design services as we continue to use the internet to access information. IBISWorld predicts growth in internet connects and business investments will drive industry expansion well into the future.
The field offers ongoing, broad employment options, particularly as ecommerce and digital engagement have become driving forces in many societies.
The major's strong industry links means you could work on real-world projects and gain valuable industry experience.
How this course will make you industry ready
The course features strong industry links, built up through its staff members. Many of the staff are currently working in industry, ensuring your learning is relevant and reflects best professional practice.
You can work on real-world projects, giving you valuable industry experience.
You will develop a combination of creativity and up-to-date software skills, increasing your employment potential both in Australia and overseas.
Student profile
View our student profile table to get an indication of the likely peer cohort for new students at Curtin University. This table provides data on students that commenced undergraduate study and passed the census date in the most relevant recent intake period for which data are available. It includes those admitted through all offer rounds and international students studying in Australia.
Professional recognition
Student and professional membership is available with the Design Institute of Australia.
Career information
Careers
UX designer
App and web designer / developer
Multimedia designer
Industries
Advertising / Marketing
Media and communications
Publishing
What you'll learn
apply discipline knowledge of creative practice in design application, studio practice and critical discourse, contribute to evidence based practice through visual and technical research
think critically and reflectively by incorporating creativity within design research, design practice and contemporary professional/industry practice
critically evaluate design specific technologies and relevant design literature, synthesise information from a range of sources
demonstrate effective audio/visual, spoken, written, graphic and technical communication appropriate to digital design within the confines of professional design practice, writing and production
use and discern tools and technologies appropriate and relevant to the design, development, testing and production of digital content and its delivery
demonstrate personal awareness of a design specific practice, apply effective self-directed learning skills; sustain an engagement with contemporary practices and the creative industries
recognise the significance of international movements and influences in contemporary design and studio practice, understand and utilise international standards in cultural, regulatory and profession practice
recognise the importance of cultural diversity and visual language, respect individuals from all cultures, develop cross-cultural collaborations that foster innovation and diversity in design activities, studio practice and production
work independently and collaboratively, demonstrating design relevant professional practice and leadership skills, use responsible design, sustainable practices and ethical responsibilities within personal judgements
Advanced standing
At Curtin, we understand that everyone's study journey has been different.
You may have already studied some of the units (subjects) listed in your Curtin course, or you may have work experience that matches the degree requirements.
If this applies to you, you can apply for credit for recognised learning (CRL), which means your previous study is recognised and matched against a similar unit in your intended Curtin course.
A successful CRL application exempts you from having to complete certain units within your course and means you could finish your degree in a shorter amount of time.
CRL is also known as recognition of prior learning, advanced standing and credit transfer.
Use the CRL search to find out how much CRL you qualify for, or contact us at:
Webform: Submit here
Curtin Connect: 1300 222 888
How to apply
Please review information on how to apply for the campus of your choice
Apply now
Help is at hand
See our frequently asked questions or get in touch with us below.
---
Opening hours:

Mon to Fri: 8.30am – 4.30pm, except Tues: 9.30am – 4.30pm (AWST). Closed public holidays.
Which statement best describes you?