This internet browser is outdated and does not support all features of this site. Please switch or upgrade to a
different browser
to display this site properly.
If COVID-19 restrictions apply, we may need to make changes to units and/or delivery modes.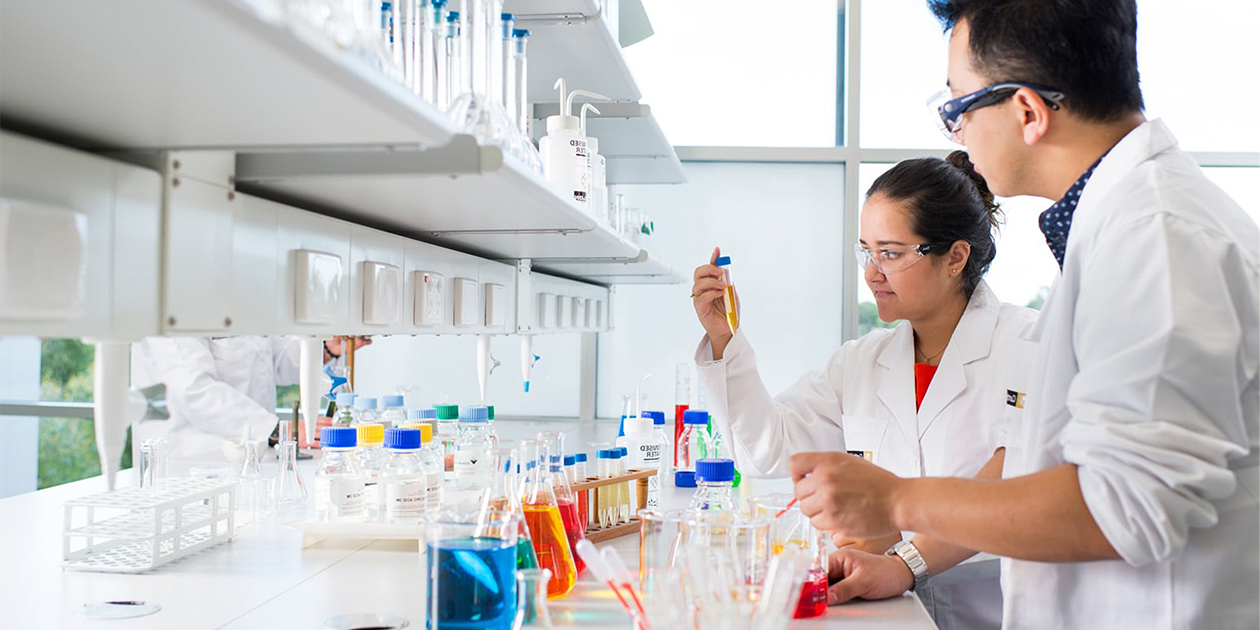 Biochemistry
Undergraduate Major
MJRU-BIOCH
Major

Biochemistry Major (BSc Science)

Admission criteria

Guaranteed ATAR 70
600
Outline
From forensic science to clinical research, a biochemistry degree can lead to a range of fascinating career paths.
If COVID-19 restrictions apply, we may need to make changes to units and/or delivery modes.
This offering version is phasing out and no longer taking applications. You may be able to apply for a later version.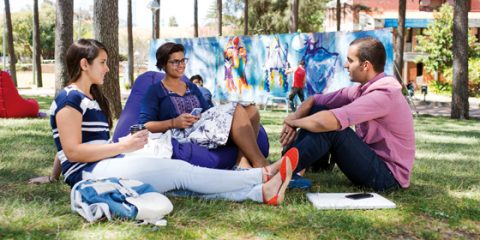 Cutting-edge
Graduate ready to work in environments where research and discovery abound.
Broad career options
Options to specialise in Chemistry or the Environment.
Top 1 %
Curtin is ranked in the top one per cent of universities worldwide.
Academic Ranking of World Universities 2021.
Biochemists study the molecular structures and processes that form the foundation for living matter.
In this major, you will study the core principles of chemistry, molecular structure and chemical reactivity, and how they can be applied to biological molecules.
You will study second- and third-year units in biological, medicinal and natural product chemistry; and complementary units in cell biology, molecular biology and molecular genetics.
You'll investigate molecular systems that regulate cell growth, including signalling and defence, and related metabolic pathways.
You'll also study molecular recognition and its applications in biosensors, drug design and optimisation, and in monitoring the effects that exogenous compounds can have on living systems.
You can specialise in either the Chemistry or Environment streams:
Chemistry
In this stream you'll explore how an understanding of the molecular world can influence areas such as bionanotechnology, IT and new biocompatible materials.
Depending on your interests, you can learn to use sophisticated scientific instrumentation to solve complex, real-world analytical problems, or you can learn how to rationally design and synthesise new molecules for a variety of purposes.
Environment
In this stream you'll gain first-hand knowledge of how biochemistry and molecular biology are implemented in an environmental setting.
You'll gain theoretical knowledge and practical skills in various environmental applications of biochemistry. This includes detecting the biochemical signals of pollution, and conducting genetic sequencing of soil microbial systems to assess the impact of human activity.
This major sits within the Bachelor of Science (Science) degree.
See our handbook for more course information. 
Why study
The Chemistry and Resources Precinct, located at Curtin's main campus, is supported by the Chemistry Centre (WA). The world-class facilities and learning environment are the newest of their kind in Western Australia. Students study undergraduate biochemistry in the same building as practising graduate chemists and biochemists, maximising their exposure to industry, potential employers and real-world applications of biochemistry.
Curtin biochemistry graduates are fully trained and qualified chemists with a thorough understanding of molecular biology and biochemical principles. This major investigates the molecular basis of the mechanics of life, rather than focus heavily on the macroscopic biochemistry that characterises more traditional biochemistry courses.
Student profile
View our student profile table to get an indication of the likely peer cohort for new students at Curtin University. This table provides data on students that commenced undergraduate study and passed the census date in the most relevant recent intake period for which data are available. It includes those admitted through all offer rounds and international students studying in Australia.
Professional recognition
Graduates may be eligible for membership of the Royal Australian Chemical Institute (RACI).
Career information
Careers
Biochemist
Biotechnologist
Forensic scientist
Medicinal scientist
Industries
Agriculture
Biotechnology
Healthcare
Further study
Biotechnologist
Environmental Scientist
What you'll learn
apply biochemistry knowledge, principles and concepts
apply critical, creative and reflective thinking to biochemistry problems
access, evaluate and synthesise information relating to biochemistry
effectively communicate biochemistry ideas and concepts
use a range of technologies to collect and analyse data
work as responsible, self-directed and motivated learners
apply internationally accepted scientific conventions, standards and protocols
demonstrate respect for cultural diversity in professional life
work safely, effectively and ethically in a multifaceted scientific environment
Admission criteria
Curtin requires all applicants to demonstrate proficiency in English. Specific English requirements for this course are outlined in the IELTS table below.
IELTS Academic (International English Language Testing System)
Writing
6.0
Speaking
6.0
Reading
6.0
Listening
6.0
Overall band score
6.5
You may demonstrate English proficiency using the following tests and qualifications.
Other requirements and notes for this course
July intake: Course duration may exceed three years due to unit prerequisites.
In addition to the course-specific admission criteria listed above, please read our general admission criteria. Our general admission criteria apply to all courses at Curtin University.
Application information
If applying for this major through Curtin, rather than through TISC, you will apply for the Bachelor of Science (Science).
Advanced standing
At Curtin, we understand that everyone's study journey has been different.
You may have already studied some of the units (subjects) listed in your Curtin course, or you may have work experience that matches the degree requirements.
If this applies to you, you can apply for credit for recognised learning (CRL), which means your previous study is recognised and matched against a similar unit in your intended Curtin course.
A successful CRL application exempts you from having to complete certain units within your course and means you could finish your degree in a shorter amount of time.
CRL is also known as recognition of prior learning, advanced standing and credit transfer.
Use the CRL search to find out how much CRL you qualify for, or contact us at:
Webform: Submit here
Curtin Connect: 1300 222 888
Help
Help is at hand
See our frequently asked questions or get in touch with us below.
---
Opening hours:

Mon to Fri: 8.30am – 4.30pm, except Tues: 9.30am – 4.30pm (AWST). Closed public holidays.
Curtin course code:

MJRU-BIOCH

Last updated on:

11/08/2022
Which statement best describes you?