This internet browser is outdated and does not support all features of this site. Please switch or upgrade to a
different browser
to display this site properly.
If COVID-19 restrictions apply, we may need to make changes to units and/or delivery modes.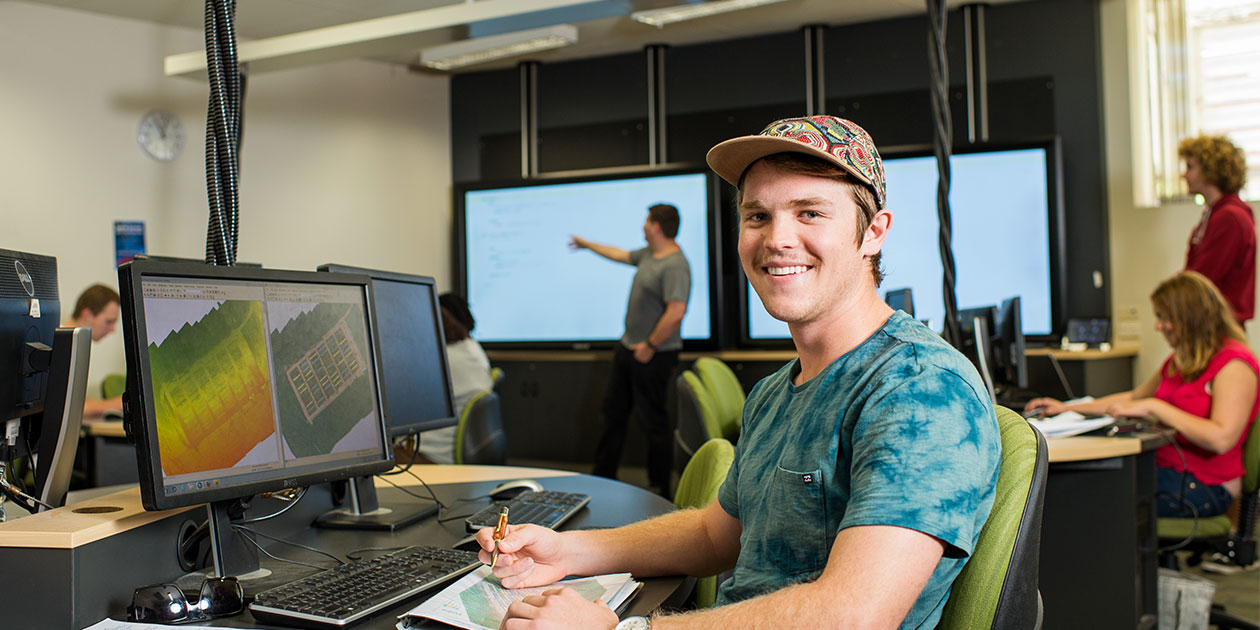 Surveying
Bachelors Degree Pass/Honours
B-SURV
Outline
Measure the Earth's surface and its features using sophisticated technology.
If COVID-19 restrictions apply, we may need to make changes to units and/or delivery modes.
This offering version is phasing out and no longer taking applications. You may be able to apply for a later version.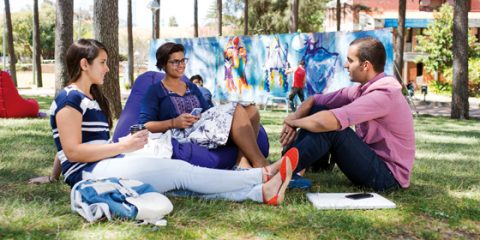 Top 1%
Curtin is ranked in the top one per cent of universities worldwide (Academic Ranking of World Universities 2019)
Cutting-edge
Graduate ready to work in environments where research and discovery abound.
Broad career options
The only comprehensive surveying degree in Western Australia
Surveying is a highly-specialised professional discipline that involves measuring the surface of the Earth and its features.
Surveyors use sophisticated technology and scientific principles to provide practical surveying solutions and services to numerous areas of government and industry.
Curtin offers the only comprehensive degree in surveying in Western Australia. This course draws upon elements from a diversity of disciplines, including computing, engineering, environmental science, geography, geology, management, mathematics and physics.
You will study specialist areas such as cadastral surveying, engineering surveying, geodesy and photogrammetry, and related areas such as hydrographic surveying, land development, mine surveying, planning and remote sensing.
You'll also become familiar with high-tech areas, such as airborne and marine navigation, digital mapping, land and environmental management, laser scanning, satellite positioning and specialised alignment surveying.
See our handbook for more course information.
Why study
A range of industry sectors rely on qualified surveyors, including land development, construction, the military, tourism, mapping, resource development and mining.
Career opportunities occur across local, state and federal governments and industry.
Curtin delivers the only comprehensive degree in surveying in WA.
We provide you with hands-on, interactive approach to learning, and state-of-the-art laboratories and equipment.
How this course will make you industry ready
Throughout your studies, you'll use state-of-the-art software and equipment used in industry. In your final year, you'll complete a practical project relevant to and perhaps in cooperation with industry and government.
Student profile
View our student profile table to get an indication of the likely peer cohort for new students at Curtin University. This table provides data on students that commenced undergraduate study and passed the census date in the most relevant recent intake period for which data are available. It includes those admitted through all offer rounds and international students studying in Australia.
Professional recognition
Graduates of this course are eligible for membership of the Surveying and Spatial Sciences Institute and the WA Institute of Surveyors.
Graduates are also eligible for licensing by the Land Surveyors Licensing Board of Western Australia after a minimum of two years of additional training.
Career information
Careers
Engineering surveyor
Hydrographic surveyor
Licensed land surveyor
Mine surveyor
Industries
Construction
Local, state and federal government
Mining
Professional, scientific and technical services
Real estate
Further study
What you'll learn
apply surveying concepts and methods to surveying applications
think critically and creatively to generate innovative solutions and apply logical and rational processes to analyse surveying problems
access, evaluate and synthesise spatial and related information from multiple sources
communicate in ways appropriate to the discipline of surveying
use and apply technologies, recognising their advantages and limitations when applied to surveying
demonstrate responsibility and self-learning skills by applying critical reflection and being proactive
describe and apply Australian and international best practice standards in surveying methods and technologies
demonstrate respect for cultural diversity in professional life
work ethically and professionally, both within a team and independently
Admission criteria
Curtin requires all applicants to demonstrate proficiency in English. Specific English requirements for this course are outlined in the IELTS table below.
IELTS Academic (International English Language Testing System)
Writing
6.0
Speaking
6.0
Reading
6.0
Listening
6.0
Overall band score
6.5
You may demonstrate English proficiency using the following tests and qualifications.
Advanced standing
At Curtin, we understand that everyone's study journey has been different.
You may have already studied some of the units (subjects) listed in your Curtin course, or you may have work experience that matches the degree requirements.
If this applies to you, you can apply for credit for recognised learning (CRL), which means your previous study is recognised and matched against a similar unit in your intended Curtin course.
A successful CRL application exempts you from having to complete certain units within your course and means you could finish your degree in a shorter amount of time.
CRL is also known as recognition of prior learning, advanced standing and credit transfer.
Use the CRL search to find out how much CRL you qualify for, or contact us at:
Webform: Submit here
Curtin Connect: 1300 222 888
Fees & charges
Fee information is not available for this course at this time. Find estimated course fees.
Help
Help is at hand
See our frequently asked questions or get in touch with us below.
---
Opening hours:

Mon to Fri: 8.30am – 4.30pm, except Tues: 9.30am – 4.30pm (AWST). Closed public holidays.
Curtin course code:

B-SURV

CRICOS code:

003922M

Last updated on:

11/08/2022
Which statement best describes you?