This internet browser is outdated and does not support all features of this site. Please switch or upgrade to a
different browser
to display this site properly.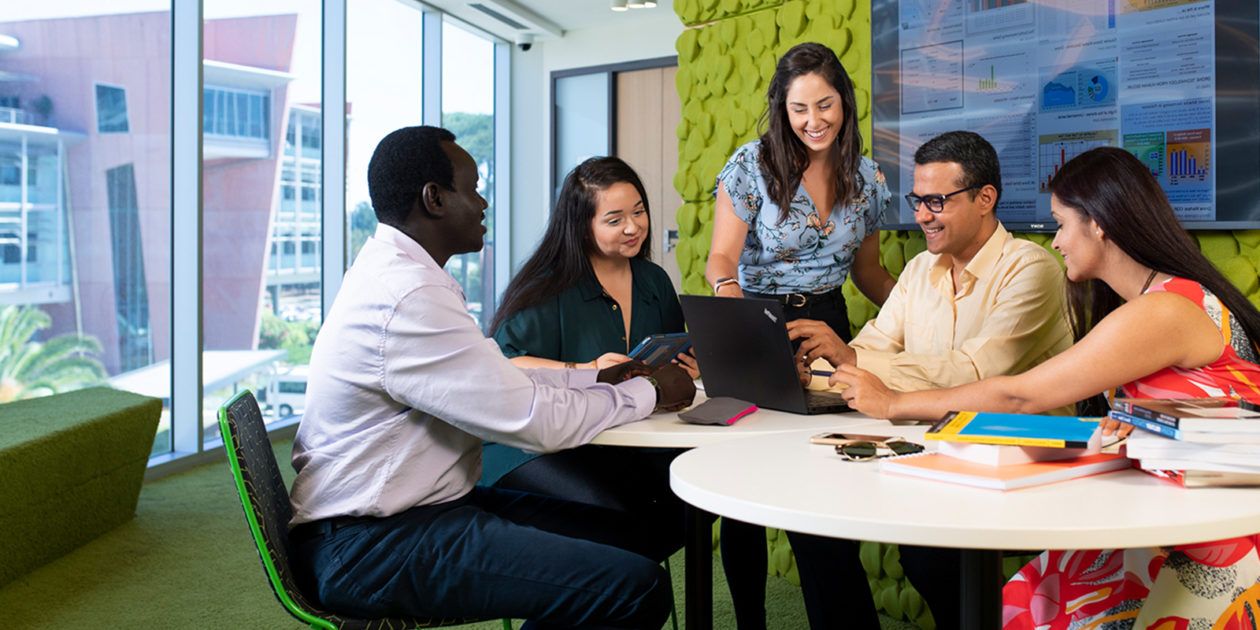 Psychology, Commerce Marketing
Bachelor double degree
In this double degree you will learn key concepts and theories in psychology and marketing and apply them to real-world situations. You will develop an advanced knowledge of the human brain and behaviour and acquire analytical methods to examine how culture, personality and lifestyle affect the behaviour of consumers.
Outline
If COVID-19 restrictions apply, we may need to make changes to units and/or delivery modes.
This offering version is phasing out and no longer taking applications. You may be able to apply for a later version.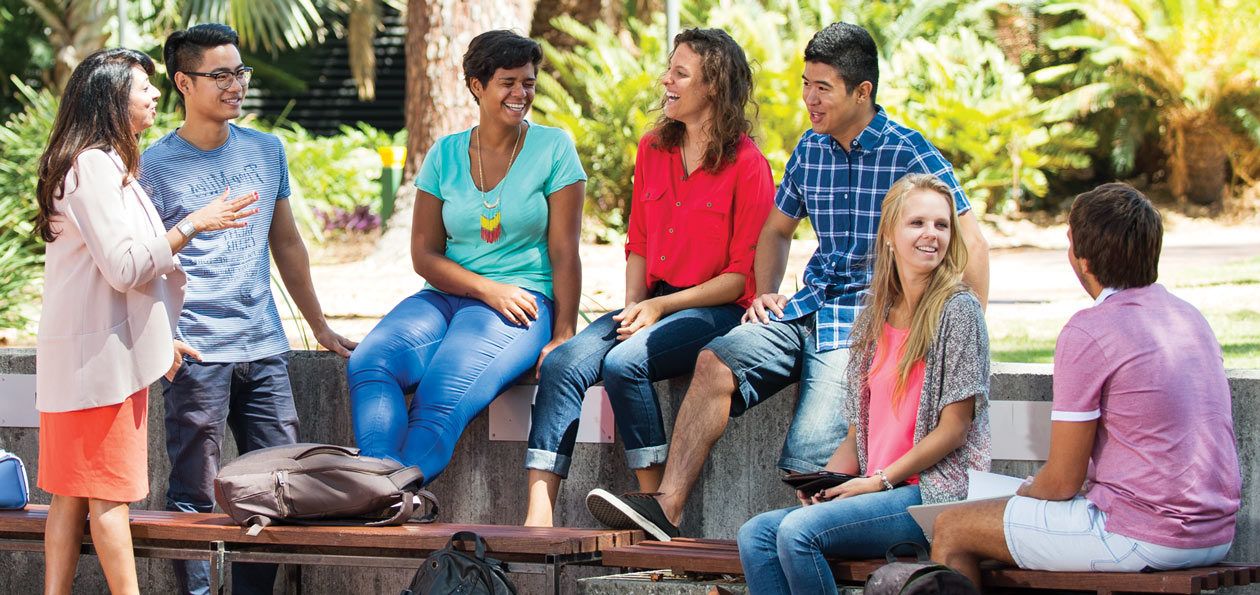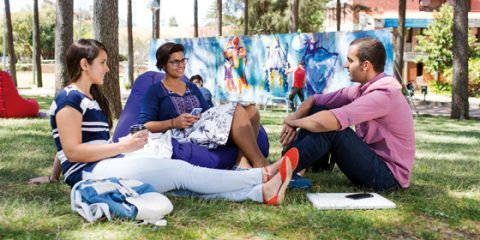 Highly ranked course
Top 10 nationally for Clinical, Pre-Clinical and Health Subjects.
Top 1 %
Curtin is ranked in the top one per cent of universities worldwide.
Academic Ranking of World Universities 2022.
Get the Curtin edge
Access to leadership programs, specialist facilities and industry placements give you a competitive edge in the job market.
Psychology and marketing are a natural combination, reflecting the day-to-day challenges of the business world and the growing role of psychology in numerous aspects of commerce.
You will learn key concepts and theories in marketing and psychology and apply them to real-world situations. You'll develop advanced knowledge of the human brain and acquire analytical methods to examine how culture, personality and lifestyle affect the behaviour of consumers.
You will also learn how to analyse and interpret market research data using appropriate technologies, and identify local, regional and global issues that affect business.
In addition, you will be able to run your own virtual company in the business capstone unit and you can enrol in a business internship unit in your final year.
To become a registered psychologist after graduating from this degree, you will need to complete a further year of psychology study and then two years of skills-based training.
Students can enrol in the Business Internship unit in the final year of the course.
Please refer to the handbook for additional course overview information.
Why study
Completion of this accredited course prepares graduates for careers in both the psychology and marketing professions, and opens possibilities for employment in a variety of business contexts.
Curtin graduates of psychology are highly regarded for their depth of theoretical and practical knowledge, and research skills. The School of Psychology & Speech Pathology research was rated 4 out of 5 (above world ranking) in the 2015 Excellence in Research Australia exercise and Curtin's psychology degree was ranked among the 10 most popular psychology subjects in Australia in the 2013 QS World University Rankings. It was also listed as one of the top 100-150 psychology subjects in the world.
Curtin Business School (CBS) is one of the top ten business schools in Australia, and the School of Marketing's courses are designed with a high level of input from professional and employer groups in the industry. We place a strong emphasis on industry links and real world learning, with many of our units involving collaborating on projects with real organisations and professional placements to increase your interactions with industry as you study.
CBS's marketing degree is accredited by the Australian Marketing Institute. A Marketing degree gives our graduates an edge in the business world, enabling them to work and progress to senior management roles in a wide range of industries, both within Australia and overseas.
Student profile
View our student profile table to get an indication of the likely peer cohort for new students at Curtin University. This table provides data on students that commenced undergraduate study and passed the census date in the most relevant recent intake period for which data are available. It includes those admitted through all offer rounds and international students studying in Australia.
Professional recognition
This degree provides students with an accredited 3-year sequence in psychology. To be eligible for Provisional Registration as a psychologist, or Associate Membership of the Australian Psychological Society, a further year of undergraduate psychology study is required.
Curtin's Marketing major is accredited by the Australian Marketing Institute (AMI). The AMI is the leading professional association for marketers in Australia. Graduates are eligible to apply for membership with the AMI to keep up-to-date with new trends and developments in marketing practice to further enhance skills.
Career information
Support Worker
Mental Health Advocate
Events Coordinator
Fundraising Coordinator
Online Marketing Specialist
Marketing Communications Manager
Search Engine Optimisation Consultant
Advertising Specialist
Marketing Psychologist
Product Developer
For students who want to pursue a career in psychology, a further year of study is required to be able to apply for Provisional Registration as a psychologist and for Associate Membership of the Australian Psychological Society. Further information about this additional year of study can be provided by the Program Director for Undergraduate Psychology (via HSPsychologyStudents@curtin.edu.au).
What you'll learn
apply psychological theory to evidence based practice and extend the boundaries of knowledge through research; discriminate between valid processes to critically analyse problems and generate innovative solutions to psychological questions
apply logical and rational processes to critically analyse problems and generate innovative solutions to psychological questions; critically analyse marketing problems and think creatively to generate innovative solutions; apply logical and rational processes in decision making
access, evaluate and synthesise relevant information and evidence from a range of sources applicable to psychology; use a variety of methods to access and evaluate useful information from multiple sources, and synthesise this knowledge to make supported judgments relevant to the marketing environment
communicate effectively with individuals, groups and communities; develop marketing plans and reports to effectively communicate problems and solutions to internal managers and external clients
select and effectively use appropriate technologies relevant to psychological research and practice; use appropriate technologies and electronic resources to effectively collect and analyse marketing data; recognise the advantages and limitations of various technologies
demonstrate ability for self directed learning and reflective practice; employ an intellectual curiosity that is able to integrate new information learnt with existing knowledge, and develop a career long attitude of continuing professional development in the marketing discipline
demonstrate knowledge and understanding of international perspectives in psychology; apply an international perspective to marketing issues, and adapt marketing models and strategies for success in the global environment
demonstrate understanding and respect for human rights and cultural diversity; recognise the importance of cultural trends and diversity in market segmentation and analysis to develop culturally sensitive efforts in marketing
independently and collaboratively apply professional skills in an ethical manner; apply an ethical approach in dealing with various stakeholders in the marketing environment, and demonstrate leadership and professional integrity when working independently and within a team
Admission criteria
Curtin requires all applicants to demonstrate proficiency in English. Specific English requirements for this course are outlined in the IELTS table below.
IELTS Academic (International English Language Testing System)
Writing
6.0
Speaking
6.0
Reading
6.0
Listening
6.0
Overall band score
6.5
You may demonstrate English proficiency using the following tests and qualifications.
Other requirements and notes for this course
In addition to the course-specific admission criteria listed above, please read our general admission criteria. Our general admission criteria apply to all courses at Curtin University.
Advanced standing
At Curtin, we understand that everyone's study journey has been different.
You may have already studied some of the units (subjects) listed in your Curtin course, or you may have work experience that matches the degree requirements.
If this applies to you, you can apply for credit for recognised learning (CRL), which means your previous study is recognised and matched against a similar unit in your intended Curtin course.
A successful CRL application exempts you from having to complete certain units within your course and means you could finish your degree in a shorter amount of time.
CRL is also known as recognition of prior learning, advanced standing and credit transfer.
Use the CRL search to find out how much CRL you qualify for, or contact us at:
Webform: Submit here
Curtin Connect: 1300 222 888
Fees & charges
Fee information is not available for this course at this time. Find estimated course fees.
Help is at hand
See our frequently asked questions or get in touch with us below.
---
Opening hours:

Mon to Fri: 8.30am – 4.30pm, except Tues: 9.30am – 4.30pm (AWST). Closed public holidays.
Which statement best describes you?