This internet browser is outdated and does not support all features of this site. Please switch or upgrade to a
different browser
to display this site properly.
Educational Studies
Bachelor degree
Increase your workplace skills in education, gaining comprehensive knowledge of education curricula, leadership and research.
Select your preferred campus:
2022
Semester 2
On campus and online
2023
Semester 1
On campus and online
Semester 2
On campus and online
2024
Semester 1
On campus and online
Semester 2
On campus and online
2025
Semester 1
On campus and online
Semester 2
On campus and online
Outline
If COVID-19 restrictions apply, we may need to make changes to units and/or delivery modes.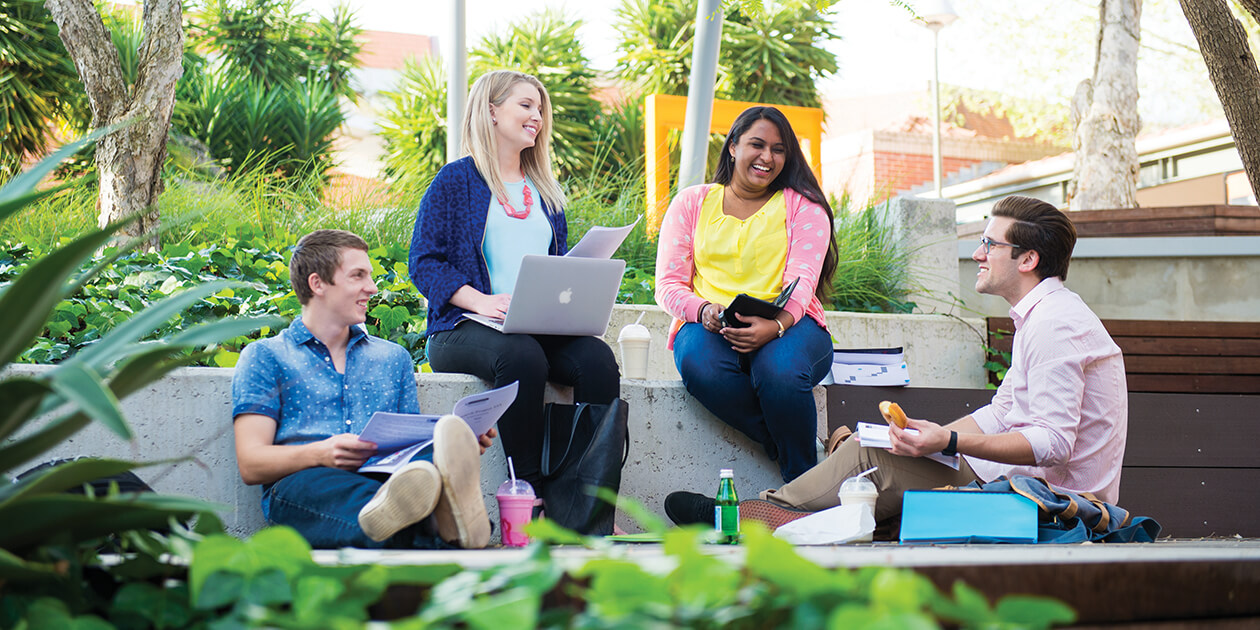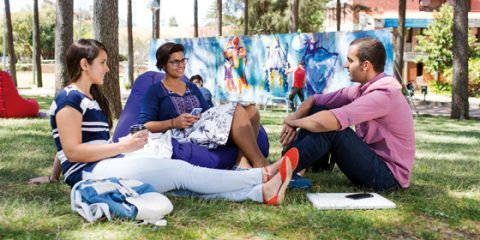 Highly ranked course
Curtin's education courses were ranked in the top 150 in the world in the 2021 QS World University Rankings by Subject.
Get the Curtin edge
Access to leadership programs, specialist facilities and industry placements give you a competitive edge in the job market.
Specialist pathways
Options to specialise in early years and primary education or secondary education.
The field of education includes a range of professional roles that require comprehensive understanding of the education curriculum and advanced communication skills.
In this degree you will learn about the field of education from the perspective of someone who isn't intending to seek registration as a qualified school teacher.
You'll explore core learning areas of the curriculum and learn how to respond to the diverse needs of students.
You'll examine mentoring, leadership and research within an educational environment. This knowledge is useful for those working in education administration and management teams. You can specialise in early years and primary education or in secondary education.
After you graduate from this course, if you are interested in seeking registration as a qualified teacher, you can apply for entry into our initial teacher education courses and apply for Credit for Recognised Learning for units you have completed.
Please note: this course is not accredited by the Teacher Registration Board of Western Australia. The course is therefore not suited to those who wish to register as a teacher.
Please refer to the handbook for additional course overview information.
Why study
You will be taught by staff who are at the top of their disciplinary field from across the University representing a high level of expertise. This course aligns with the units offered in the teacher education courses and so is equal in quality and rigour.
Curtin's education courses were ranked in the top 150 in the world in the 2021 QS World University Rankings by Subject.
Curtin has a long history of excellence in the area of STEM (Science, Technology, Engineering and Mathematics) which are key areas of focus in education.
You will be immersed in a digitally rich e-learning environment that complements your studies and enhances your teaching skills. You will be encouraged to participate in the learning process and acquire the skills needed to be digitally fluent.
The School is proud of its consistently positive feedback from employers who say Curtin teachers are of excellent quality and well prepared for the education industry.
How this course will make you industry ready
The units in this course will enable graduates to design and develop learning for specified groups of students.
You will be equipped with knowledge about the school curriculum in all subject areas, as well as the ways in which children and adolescents learn.
You'll develop the skills to be able to design and develop learning programs for individuals and target groups.
Student profile
View our student profile table to get an indication of the likely peer cohort for new students at Curtin University. This table provides data on students that commenced undergraduate study and passed the census date in the most relevant recent intake period for which data are available. It includes those admitted through all offer rounds and international students studying in Australia.
Career information
Careers
Education administrator
Education policy developer
Coach / mentor
Curriculum designer
Teaching support officer
Industries
Early, primary and secondary education (government and non-government)
Graduates may seek employment in education related fields such as tutoring, training and developing education programs for a variety of organisations.
What you'll learn
make informed decisions regarding teaching and learning based on a comprehensive understanding of the learner and application of the curriculum
be reflective, creative and critical in the approach to teaching and learning and assessment
decide what information is needed and where it might be found using appropriate technologies; make valid judgements and synthesise information from a range of sources
communicate effectively and work collaboratively in educational contexts
use technologies appropriately in educational contexts
be self-motivated, critical, and reflective in their practice based on ongoing professional learning
think globally and consider issues from a variety of perspectives; apply international standards and practices within a discipline or professional area
respect and respond to the diverse needs of students and communities
demonstrate leadership in education by analysing and applying appropriate practices based on a sound knowledge of the principles of learning, teaching and assessment
Help is at hand
See our frequently asked questions or get in touch with us below.
---
Opening hours:

Mon to Fri: 8.30am – 4.30pm, except Tues: 9.30am – 4.30pm (AWST). Closed public holidays.
Which statement best describes you?