This internet browser is outdated and does not support all features of this site. Please switch or upgrade to a
different browser
to display this site properly.
If COVID-19 restrictions apply, we may need to make changes to units and/or delivery modes.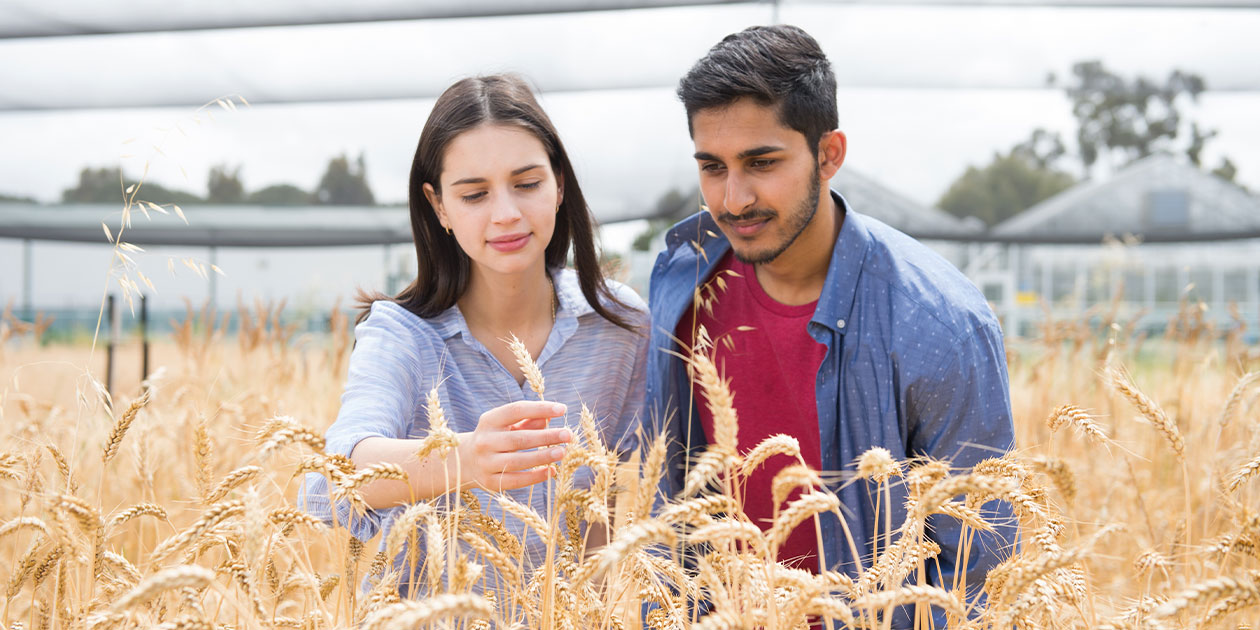 Agribusiness
Associate Degree
AD-AGRIB
Outline
Address concerns in food security, farming systems, climate change and shifting markets.
If COVID-19 restrictions apply, we may need to make changes to units and/or delivery modes.
This offering version is phasing out and no longer taking applications. You may be able to apply for a later version.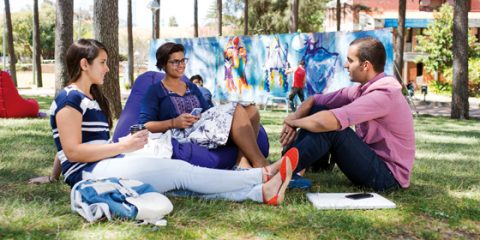 Cutting-edge
Graduate ready to work in environments where research and discovery abound.
Work experience
Includes a work placement with agricultural research, production or business industries in Australia or abroad.
Top 1 %
Curtin is ranked in the top one per cent of universities worldwide.
Academic Ranking of World Universities 2021.
Curtin offers an Associate Degree in Agribusiness. The course is offered at Muresk Institute in Northam and Geraldton Universities Centre, with intensive lab elements delivered at Muresk Institute.
This course will provide you with an understanding of agricultural production systems and the business principles associated with the production, processing, marketing and distribution of food. It involves a high level of exposure to practical farm management.
You will graduate technically competent and commercially savvy, with contemporary agribusiness skills that will enable you to work in areas such as agricultural production, farm management and agricultural equipment sales.
This degree has been created in close collaboration with industry, to ensure it meets the needs of the Western Australian agriculture and food industry.
The course is delivered in study periods that reflect the farming cycle, meaning that if you work on a farm you will be able to return to it during seeding and harvesting.
Study themes include:
agribusiness accounting, economics, finance, management and marketing
agricultural production systems including animal and cropping systems
broadacre crop and pasture science
farm business management
international agricultural trade
soil and water resources.
The associate degree acts as a pathway into the Bachelor of Agribusiness, providing up to 24 months credit. Pathways into other bachelor degrees are also available.
Please refer to the handbook for additional course overview information. 
Student profile
View our student profile table to get an indication of the likely peer cohort for new students at Curtin University. This table provides data on students that commenced undergraduate study and passed the census date in the most relevant recent intake period for which data are available. It includes those admitted through all offer rounds and international students studying in Australia.
Professional recognition
Graduates may be eligible for associate membership of the Australian Institute of Agricultural Science and Technology.
Career information
Careers
Agribusiness banking
Agronomic and livestock sales
Agronomic and livestock technical services
Business consulting
Commodity trading
Exporting
Financial management
International marketing
Professional farm management
Industries
Agriculture
Agriculture marketing and supply chain logistics
Agricultural product supply
Banking and finance
Farmer grower groups
Private farming
What you'll learn
apply principles and concepts of agribusiness systems management in a range of theoretical and practical situations
apply critical thinking and process skills to generate innovative solutions to agribusiness systems problems
use a range of technologies to locate, extract and appraise information relevant to the agribusiness discipline.
communicate effectively to clients, staff, professionals, management and industry and conform to discipline standards in presentations and publications.
consider profitability and sustainability when using new and established technologies in agribusiness related industries
acquire new knowledge and expertise in the field of agribusiness
consider the impacts of agribusiness issues from a global perspective, applying international standards within the field of agribusiness
build professional and community partnerships, and incorporate indigenous and other community perspectives in agribusiness practice
work professionally and ethically both independently and in teams, complying with appropriate legislation in the field of agribusiness
Admission criteria
Admission criteria into the associate degree will be lower than for the bachelor degree to provide access for students who would otherwise not meet admission criteria for a bachelor degree. There will be admission pathways for a broad range of students, including applicants with vocational education and training, work and life experience and recent secondary education.
Note: The associate degree will be a pathway into the full Bachelor of Agribusiness, providing up to 24 months credit. Pathways into other bachelor programs will be available.
Advanced standing
At Curtin, we understand that everyone's study journey has been different.
You may have already studied some of the units (subjects) listed in your Curtin course, or you may have work experience that matches the degree requirements.
If this applies to you, you can apply for credit for recognised learning (CRL), which means your previous study is recognised and matched against a similar unit in your intended Curtin course.
A successful CRL application exempts you from having to complete certain units within your course and means you could finish your degree in a shorter amount of time.
CRL is also known as recognition of prior learning, advanced standing and credit transfer.
Use the CRL search to find out how much CRL you qualify for, or contact us at:
Webform: Submit here
Curtin Connect: 1300 222 888
Fees & charges
Fee information is not available for this course at this time. Find estimated course fees.
Help
Help is at hand
See our frequently asked questions or get in touch with us below.
---
Opening hours:

Mon to Fri: 8.30am – 4.30pm, except Tues: 9.30am – 4.30pm (AWST). Closed public holidays.
Curtin course code:

AD-AGRIB

CRICOS code:

098315D

Last updated on:

11/08/2022
Which statement best describes you?