This internet browser is outdated and does not support all features of this site. Please switch or upgrade to a
different browser
to display this site properly.
If COVID-19 restrictions apply, we may need to make changes to units and/or delivery modes.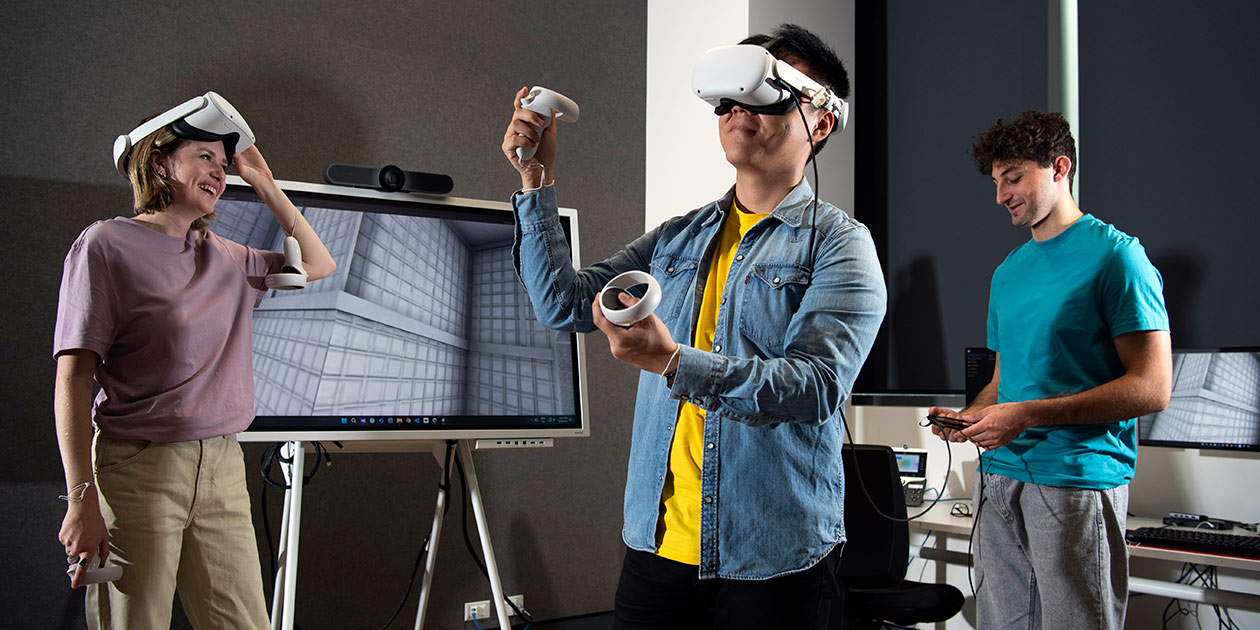 Animation and Game Design
Undergraduate Major
MJRU-ANIGD
Major

Animation and Game Design Major

Admission criteria

Guaranteed ATAR 70
200
Outline
Gain professional animation and game design experience using industry-standard software and simulated environments.
If COVID-19 restrictions apply, we may need to make changes to units and/or delivery modes.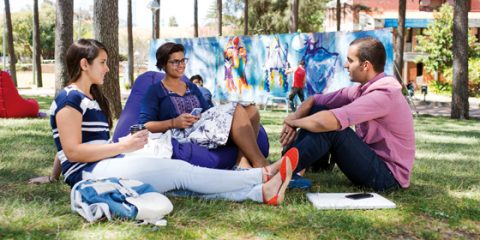 Top 20
Curtin is ranked in the top 20 young universities globally.
(2021 QS top 50 under 50)
Transferable skills
Humanities courses teach transferable skills for international careers.
Industry links
Strong connections to local, national and international animation and digital game industries.
Animators, visual effects artists and video game designers are experts in computer-generated imagery, designing everything from settings and characters to immersive player-driven stories.
In this major you will specialise in the exciting area of animation and game design.
You will explore the latest industry trends and technologies to create compelling experiences to engage your audience.
You'll learn and apply the fundamentals of animation and game design through:
analysing game design content and the latest animated experiences
investigating various industry approaches and techniques for 3D modelling and animation
exploring the design of narrative structures and immersive experiences
developing creative and compelling visuals utilising 3D animation and visual
effects, motion graphics and game related technologies.
You'll also gain experience using up-to-date industry standard software in simulated studio environments.
This major has strong connections to local, national and international animation and digital game industries.
Animation and Game Design is offered as part of the Bachelor of Design. You will be able to enhance your degree by selecting to study either two additional minors or one additional minor and four elective units to support your career goals.
Please refer to the handbook for additional course overview information.
How to apply
This major sits within the Bachelor of Design degree. To apply for this major, you will apply for the Bachelor of Design. In step 3 of the application process, you will be asked to confirm the major you wish to study.
Applying as an undergraduate student is easy. For information tailored to your situation, visit our easy to follow instructions to get your application started.
Ready to apply?
How this course will make you industry ready
The course features strong industry links, built up through its staff members. Many of the staff are currently working in industry, ensuring your learning is relevant and reflects best industry practice.
You will work in simulated studio environments and develop a combination of creativity and software skills, including industry standard software skills for animation and games development.
Student profile
View our student profile table to get an indication of the likely peer cohort for new students at Curtin University. This table provides data on students that commenced undergraduate study and passed the census date in the most relevant recent intake period for which data are available. It includes those admitted through all offer rounds and international students studying in Australia.
Professional recognition
Professional membership is available with the Design Institute of Australia.
Career information
Careers
3D artist
Character designer
Visual effects artist
Broadcast designer
Game designer
Art / creative director
Animator
Motion graphic designer
Industries
Animation and motion graphics
Digital gaming
Film and television
Advertising
Media and communications
What you'll learn
apply narrative communication skills through visual and interactive mediums; understand the fundamentals of communication; contribute to cultural production through creation of animation and game projects
think critically and reflectively to explore animation and communication design solutions
investigate and evaluate a range of solutions to creative problems, using appropriate technologies and investigative techniques
clearly communicate concept, narrative, theme and issues through animated and interactive mediums, and effectively create outcomes appropriate for a wide audience
use appropriate technical skills in the production of interactive or visual narrative communication mediums; use and discern tools and technologies appropriate for the production execution
demonstrate a range of abilities in knowledge acquisition for the production of projects; recognise the importance of self-directed learning for technical and creative projects, and the development of lifelong learning skills
recognise cultural differences for narrative construction for game and animation, and communication of global issues; apply international conventions and standards in individual projects
recognise the significance cultural diversity plays in the construction of narratives; respect individuals from all cultures; apply cultural understanding to narrative-based projects
work independently and collaboratively, demonstrating leadership skills in group projects; demonstrate professional processes and practices for project developments and collaborative environments
Help
Help is at hand
See our frequently asked questions or get in touch with us below.
---
Opening hours:

Mon to Fri: 8.30am – 4.30pm, except Tues: 9.30am – 4.30pm (AWST). Closed public holidays.
Curtin course code:

MJRU-ANIGD

Last updated on:

11/08/2022
Which statement best describes you?