This internet browser is outdated and does not support all features of this site. Please switch or upgrade to a
different browser
to display this site properly.
Agricultural Science (Advanced)
Undergraduate major
Do you want to lead the agricultural industry into the future? In this advanced science course you'll participate in research-led activities and explore global issues such as food security, sustainability and climate change.
Check the application deadline for the parent course
Outline
If COVID-19 restrictions apply, we may need to make changes to units and/or delivery modes.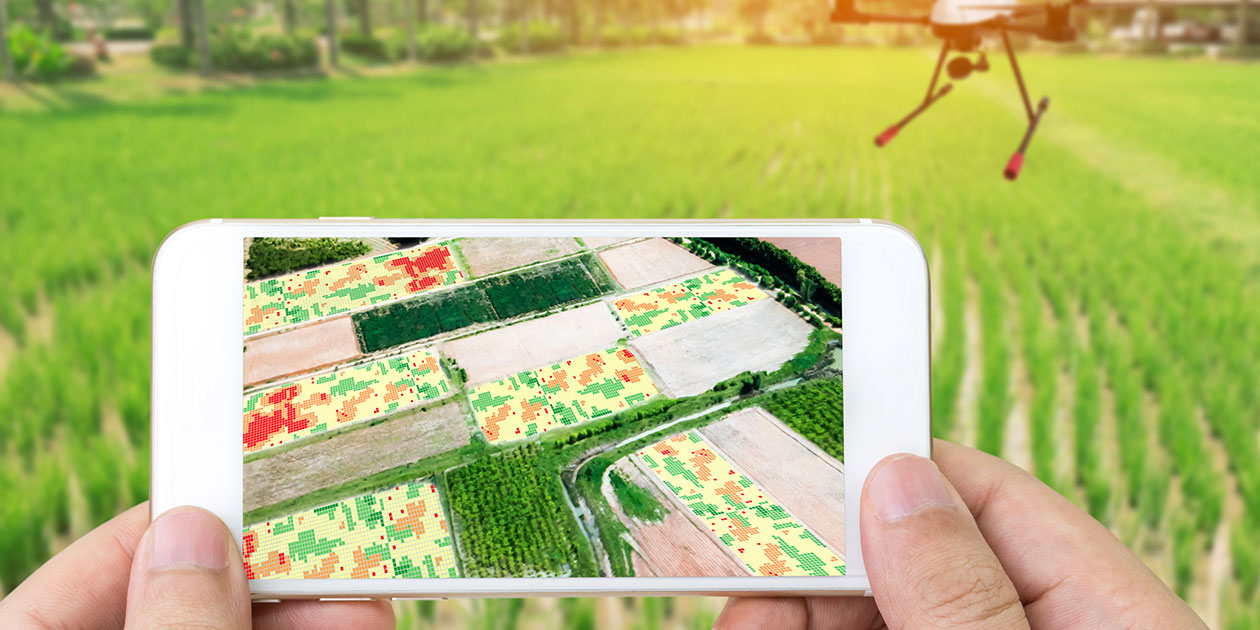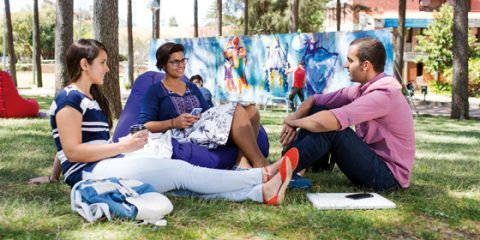 Cutting-edge
Graduate ready to work in environments where research and discovery abound.
Work experience
Benefit from work-integrated learning opportunities from your first year.
Top 1 %
Curtin is ranked in the top one per cent of universities worldwide.
Academic Ranking of World Universities 2022.
Agricultural scientists are central to the world's ability to sustainably feed its population. This course offers a flexible and personalised approach to studying the science that underpins agricultural production. It has a strong focus on field trips and practical agricultural experience, with opportunities for immersive research experiences, industry placement and team-based projects. 
This is a Bachelor of Advanced Science (Honours) course, designed for high-performing students to pursue their interest in science through a core of research, leadership and entrepreneurship.
You'll study broadacre cropping and livestock production systems through research-led activities, problem-solving and self-directed experiments using the Curtin field trial area and glasshouse facilities.
Your study will include advanced molecular biology and genetic experiments at Curtin's new laboratories, and you'll be introduced to satellite-based technologies used in precision agriculture for crop, pasture and livestock management systems. You'll engage with leading researchers, such as those in the Curtin-based Centre for Crop Disease Management – Australia's foremost research group for developing solutions to crop pathogens.
You'll also work in multidisciplinary teams with students in other advanced science majors, to explore global issues such as food security, sustainability and climate change.
This course has a strong focus on practical agricultural experience and field trips. Throughout your second and third year you'll have opportunities to source immersive work experience and internships, which can be used for course credit, and participate in field tours in third year in the Western Australian grain belt.
See our handbook for more course information.
Why study
Globally, skilled agricultural scientists are needed to develop new methods and technologies to produce food sustainably throughout developed and emerging economies. The skills you'll gain in this course are in high demand across agricultural food chain industries, particularly with the increasing demand for food security in a globally competitive environment.
Graduates are highly employable across diverse sectors, including government (for example, CSIRO and state departments of agriculture), farm consultancy, agronomy, research, education, and international agricultural development.
The majors in Curtin's Advanced Science (Hons) are unique in Western Australia for their combination of discipline focus and options for specialisation. You'll graduate with a distinctive skill set and experience that lays the foundation for a career as a scientist able to work in roles ranging from pure research to translational and entrepreneurial science.
How this course will make you industry ready
This course has a strong focus on practical agricultural experience and field trips. Throughout your second and third year you'll have opportunities to source immersive work experience and internships.
Graduates from this course will have an industry-ready understanding of the science and technology required for the productive and sustainable use of plants and animals in agricultural production systems.
Student profile
View our student profile table to get an indication of the likely peer cohort for new students at Curtin University. This table provides data on students that commenced undergraduate study and passed the census date in the most relevant recent intake period for which data are available. It includes those admitted through all offer rounds and international students studying in Australia.
Professional recognition
Graduates are eligible to apply for membership of the Australian Institute of Agricultural Science and Technology.
Career information
Careers
Agricultural scientist
Consultant
Industries
Agriculture
Food security
Government research and development
What you'll learn
Demonstrate an advanced knowledge of the nature of science, its methods and processes, an advanced capacity to apply agricultural systems concepts in a range of theoretical and practical situations, and the ability to contribute new knowledge to the agricultural sciences through research.
Critically, logically and rationally analyse challenging and multi-faceted problems in agricultural sciences, address them by applying practical and theoretical tools and critically evaluate findings within the current body of disciplinary knowledge.
Access and make judgements on the value of available knowledge using a variety of tools, and incorporate them into the planning, conduct and communication of their own findings.
Communicate effectively by demonstrating the capacity to listen and respond (using both written and spoken language) to clients, staff, professionals, management and industry and conform to discipline standards in presentations and publications.
Consider profitability, sustainability and impact on the environment, health and society when using new and established technologies in agribusiness related industries.
Engage in self-driven continuous discipline and professional education and training in agricultural sciences.
Participate in the generation and application of science in addressing global problems in agriculture while understanding international ethical and professional standards in agricultural sciences.
Work collaboratively and respectfully with scientists from a range of cultural backgrounds and understand the cultural issues that impact research in agricultural sciences or the broader profession; value professional and community partnerships through integrating socio cultural contexts and ethics with in agricultural sciences.
Be able to work professionally and ethically as an independent agricultural scientist and collaboratively within teams either as a professional leader or collaborator using effective problem solving and decision making skills within the professional context of their area of study; comply with appropriate legislation in the field of agricultural science.
Advanced standing
At Curtin, we understand that everyone's study journey has been different.
You may have already studied some of the units (subjects) listed in your Curtin course, or you may have work experience that matches the degree requirements.
If this applies to you, you can apply for credit for recognised learning (CRL), which means your previous study is recognised and matched against a similar unit in your intended Curtin course.
A successful CRL application exempts you from having to complete certain units within your course and means you could finish your degree in a shorter amount of time.
CRL is also known as recognition of prior learning, advanced standing and credit transfer.
Use the CRL search to find out how much CRL you qualify for, or contact us at:
Webform: Submit here
Curtin Connect: 1300 222 888
How to apply
Please review information on how to apply for the campus of your choice
Apply now
Help is at hand
See our frequently asked questions or get in touch with us below.
---
Opening hours:

Mon to Fri: 8.30am – 4.30pm, except Tues: 9.30am – 4.30pm (AWST). Closed public holidays.
Which statement best describes you?