This internet browser is outdated and does not support all features of this site. Please switch or upgrade to a
different browser
to display this site properly.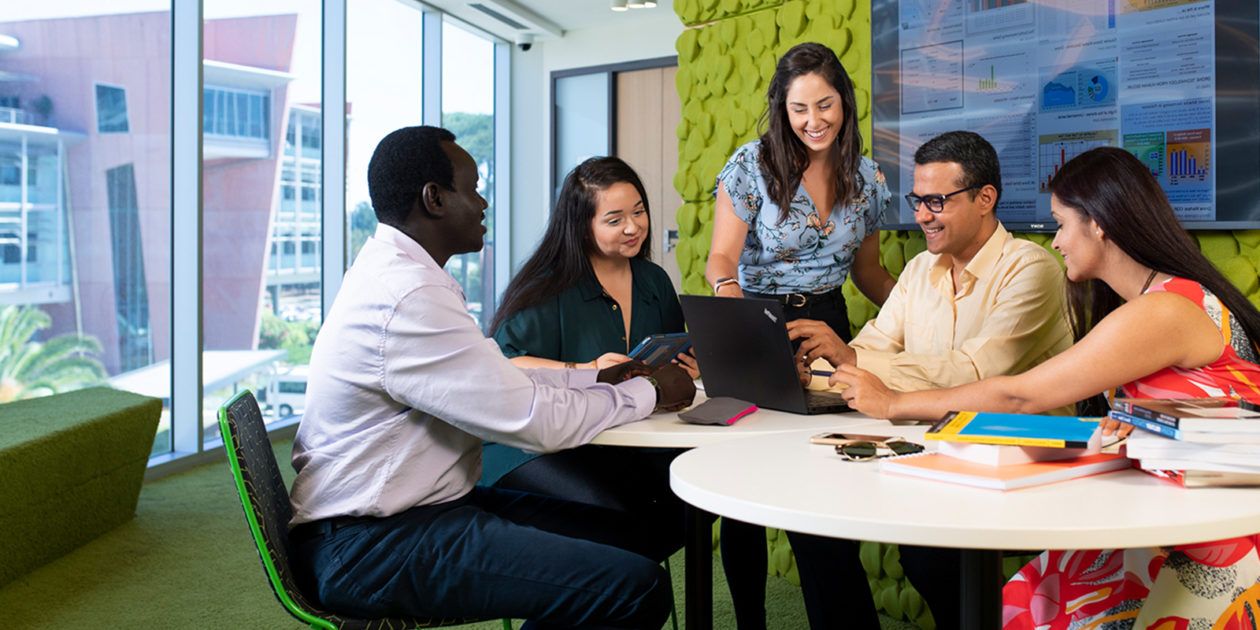 Information Management
Master by coursework
Gain strong information management skills to pursue a career in librarianship or records management.
Outline
If COVID-19 restrictions apply, we may need to make changes to units and/or delivery modes.
This offering version is phasing out and no longer taking applications. You may be able to apply for a later version.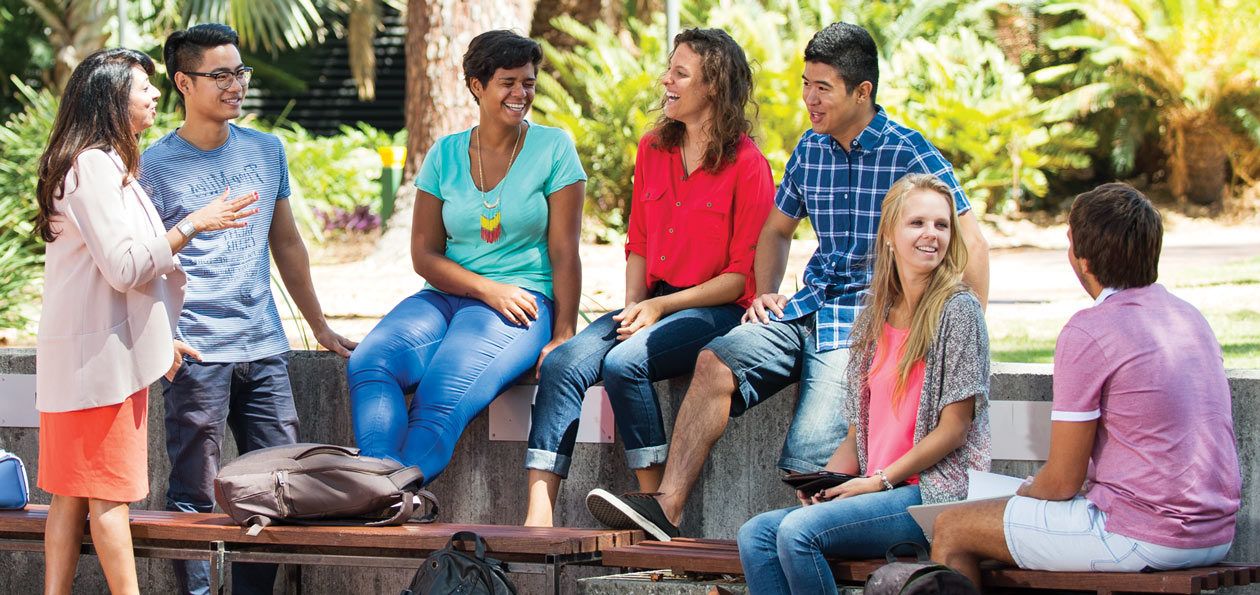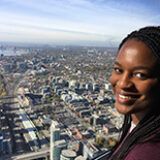 Abby Asomani
After graduating, I spent a year in Canada working with a public health start-up that leverages data to predict the spread of infectious diseases. The company was one of the first to identify the emerging risk from COVID-19. My degree allowed me to enhance my career with overseas experience, and gave me the expertise and confidence to contribute in a diverse, multidisciplinary and forward-thinking environment.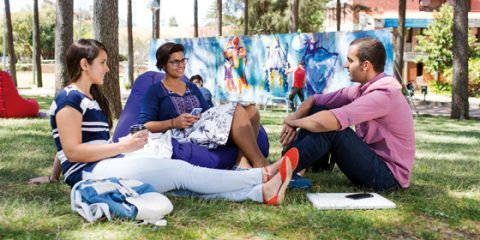 High national ranking
Curtin is Australia's top research institution in library and information science, with more citations in top journals than any other Australian university in the past five years.
The Australian's Research 2020 magazine.
Professional recognition
Accredited by the Australian Library and Information Association, Records and Information Management Professionals Australasia, and Australian Society of Archivists.
Top 1 %
Curtin is ranked in the top one per cent of universities worldwide.
Academic Ranking of World Universities 2022.
This course will prepare you for a career in librarianship, records management and archives, enabling you to meet the demand for information management professionals across many sectors of employment.
You will learn how to apply theoretical concepts in information science in library, archives and records contexts, and examine how information systems can link individuals, communities and businesses with data and new knowledge. 
These skills not only help you to acquire, design, manage, access, curate and preserve information, but also give you the ability to contextualise information so it's used ethically and meaningfully.
During the course, you'll gain techniques, technologies and tools related to information management in library, archives and records industry roles. Two three-week practicum placements prepare you for work in these areas before you finish the course.
As a graduate, you can pursue work in a range of information-related careers with responsibilities that include community and stakeholder engagement, program development, metadata and classification, information systems design and digital information management.
After completing this master degree, you may be eligible for doctoral-level studies.
Please refer to the handbook for additional course overview information.
*Please note that offshore international students enrolling in this course can only study it fully online. This course is not available to onshore international students.
Why study
Learn how to acquire, design, manage and preserve information in collections, systems and archives.
Refine your critical thinking and problem-solving skills to create links for people and communities with the information they need.
Apply your skills through work place practicums in a library and archives or records centre.
Curtin has been teaching in this area for over 40 years, earning a reputation for producing graduates who can assume a wide range of responsibilities in a variety of information services and systems.
Professional recognition
This course is accredited by the Australian Library and Information Association, Records and Information Management Professionals Australasia, and the Australian Society of Archivists.
Career information
The future of information management
The explosion of personal and organisational information, and expansion of data tracking and recording, requires professionals who not only advise how to acquire, organise, access, curate and preserve information, but also contextualise information so it is used ethically and meaningfully.
Information professionals will hold key roles in organisations to advise on data privacy, metadata, governance, information literacy, user experience, universal design, digital fluency and data management.
Career fields

Public, state and national libraries
Academic and special libraries
Corporate and government records management
Local, state and national archives
Family and local history
Museum archives
Digital repositories
Publishers
What you'll learn
understand the disciplines of librarianship, records management and archives, their theoretical underpinnings, ways of thinking and professional approaches; understand and apply in practice established and developing knowledge and professional practice; extend the boundaries of knowledge through academic research and have developed a commitment to continuing research, both work-based and academic
apply logical and rational processes to analyse the components of an issue; think creatively to generate innovative solutions to information management issues
understand the nature of information and how information is created, organised, distributed and used in the information management sectors; apply best practice in servicing the needs of users of libraries, records and archives; locate and evaluate information resources and manage collections effectively
communicate appropriately with information users and colleagues; assess the information needs of information user groups, in both the public and private sectors
assess the impact of emerging technologies on the work of the librarian, records manager or archivist; learn the technologies relevant to information creation, organisation, dissemination and use; decide on appropriate applications and systems for specific information service needs
apply a range of learning strategies; take responsibility for one's own learning and development; sustain intellectual curiosity; develop a commitment to professional research and publication within the librarianship, records management and archives sectors
think globally and consider issues from a variety of perspectives; apply relevant international standards, tools and practices to the professional practice of librarianship, records management, and archiving
recognise individual human rights, including rights of free access to information; appreciate the importance of cultural diversity and the sensitivities which may be created when disseminating information to diverse user groups; value diversity of language and how this may be fostered in services offered by information professionals
apply as appropriate the professional skills of librarians, records managers and archivists; work independently and in teams; demonstrate leadership; understand and demonstrate professional behaviour; understand issues in the ethical use of information and demonstrate how ethical practices may be followed in the workplace. Understand and apply major tools for information organisation, metadata creation and indexing and recordkeeping throughout the continuum to ensure efficiency and compliance
Help is at hand
See our frequently asked questions or get in touch with us below.
---
Opening hours:

Mon to Fri: 8.30am – 4.30pm, except Tues: 9.30am – 4.30pm (AWST). Closed public holidays.
Which statement best describes you?