This internet browser is outdated and does not support all features of this site. Please switch or upgrade to a
different browser
to display this site properly.
If COVID-19 restrictions apply, we may need to make changes to units and/or delivery modes.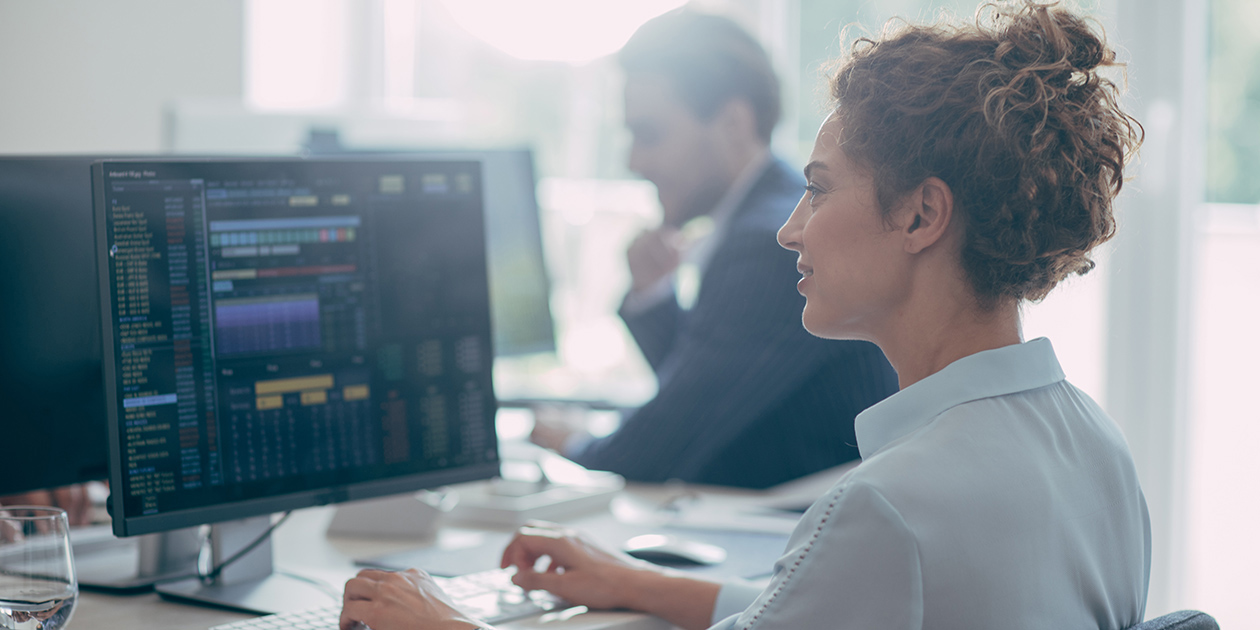 Finance
Masters by Coursework
MC-FINAN
Outline
Gain advanced industry-focused skills in fund and investment management, and grow your capabilities working with cutting-edge assets and fintech.
If COVID-19 restrictions apply, we may need to make changes to units and/or delivery modes.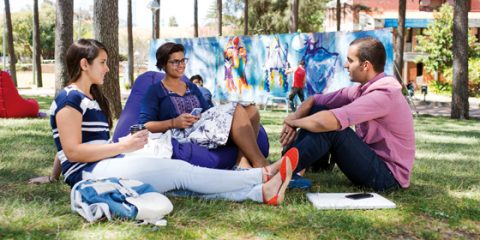 Industry links
You will have access to Curtin's Trading Room which uses the same technology as leading financial firms.
Professional recognition
This course is aligned to the requirements of the CFA (Chartered Financial Analyst) Institute.
Top 1 %
Curtin is ranked in the top one per cent of universities worldwide.
Academic Ranking of World Universities 2021.
After studying your degree in finance, this course extends your learning into new realms, providing the know-how you need to progress your career.
You'll examine a broad range of financial topics including financial technologies, corporate finance, traditional and alternative investments, international business, banking and financial modelling.
Your abilities in portfolio management will be extended, giving you specialist knowledge in advanced financial asset management strategies, risk management, financial analysis and performance metrics to help you address new challenges.
Simulated valuation exercises and scenario analyses broaden your experience, so you can meet your client's ethical and investment objectives as well as increasing the value of their portfolios.
In the second semester, you'll look at the economics behind asset pricing including martingales, stochastic discount factors and utility functions, as well as the microeconomic and macroeconomic issues in fintech investments.
You'll be prepared for the jobs of the future, gaining knowledge of disruptive technologies such as blockchain, robo-advice and crowd funding, while examining the risks and returns of alternative assets such as real estate, commodities and cryptocurrencies.
Your learning experience will be individualised; class sizes are kept small, while teaching methods include innovative technology and interactive gaming for some of your assessments and lectures.
You'll also have access to the Trading Room, a Curtin facility where you'll have industry-standard software, international news services and live securities and commodity prices at your fingertips.
Note: This course is designed for graduates with a Finance degree. If you have a degree in a discipline other than Finance, consider applying for the Master of Commerce (Finance).
Why study
This course extends the knowledge acquired in your undergraduate finance, commerce or similar commerce or business degree.
You'll gain advanced skills in investment and fund management, and the ability to manage alternate and new assets such as cryptocurrencies.
Class sizes are kept small, giving you an individualised learning experience.
You'll have access to Curtin's Trading Room throughout the course.
Career information
Careers
Chartered financial analyst
Bank manager
Consultant
Corporate finance analyst
Credit analyst
Economic analyst
Economist
Financial manager
Fund manager
Investment banker
Start-ups/Entrepreneur.
Industries
Banking
Brokerage
Consultancy
Finance
Government
Insurance
Investments
Private business
Resources
What you'll learn
apply finance principles, theory and practice to current issues and trends in relation to financial markets; and extend a knowledge base of finance principles through original research
think creatively, critically and reflectively to generate innovative solutions to complex financial scenarios
communicate effectively to clients, staff, professionals, management and industry within the ethical and professional framework of financial institutions; prepare written academic reports and prepare and deliver oral presentations to a professional standard; and expertly use and evaluate appropriate new and established technologies as they apply in financial markets
describe and evaluate the impacts of financial markets and instruments in a global system with an understanding of multiple perspectives; apply international standards and practices within a global context
show broad understanding of relevant professional and cross cultural communication theoretical concepts; work effectively in multicultural team environments and make positive contributions to class discussions
work professionally and ethically both independently and collaboratively, complying with appropriate legislation and protocols
Help
Help is at hand
See our frequently asked questions or get in touch with us below.
---
Opening hours:

Mon to Fri: 8.30am – 4.30pm, except Tues: 9.30am – 4.30pm (AWST). Closed public holidays.
Curtin course code:

MC-FINAN

CRICOS code:

103293C

Last updated on:

11/08/2022
Which statement best describes you?