Gateway English
Gateway English takes your intermediate-level knowledge of English and builds on developing and applying your skills at a higher level. We'll introduce you to study management strategies and advance your language skills in academic settings.
This course is for students with an IELTS score of at least 5.0. After passing Gateway English, you will be ready for Curtin College or English Language Bridging, which is the final step before starting your studies at Curtin University.
What you'll learn
The Gateway English curriculum will teach you:
report writing
essay writing
pronunciation
research skills
oral presentation skills
note taking
• critical thinking
• effective listening
• vocabulary and grammar
• communication in multicultural environments
Course details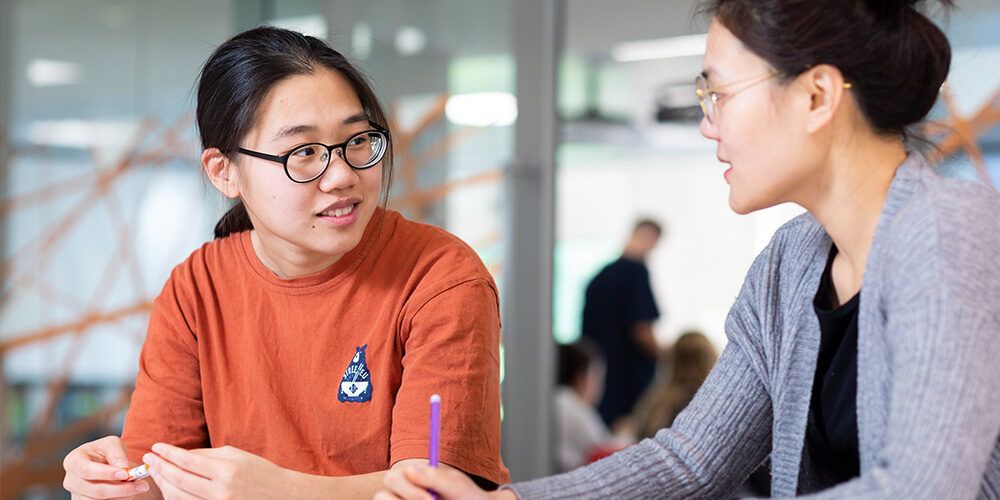 Each Gateway English unit is 6 weeks in length : 6 weeks, 12 weeks, 18 weeks, and 24 weeks. Each course duration is offered full-time in person at Curtin's Bentley campus.
Wondering which course duration you'll need to complete? Use the pathway calculator to find out. 
Sample timetable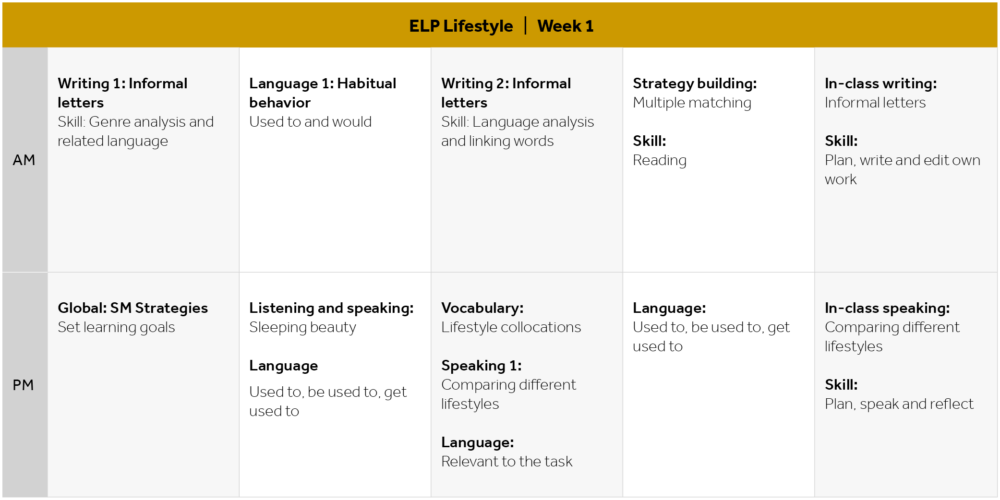 Course dates
Fees
| | | |
| --- | --- | --- |
| Number of weeks | 2023 fees* | 2024 fees* |
| 6 week course | A$3,250 | A$3,364 |
| 12 week course | A$6,500 | A$6,728 |
| 18 week course | A$9,750 | A$10,092 |
| 24 week course | A$13,000 | A$13,456 |
Please note, an additional one time enrolment fee of A$280 is required per course.
*indicative fees – subject to change
Requirements to pass
There is a range of different assessments during the course which will assess your skills in writing, reading, speaking and listening. The grade which you require to move on to the next stage of your learning will be stated in your letter of offer.
Unsure of your English skill level? Curtin English can provide a free online placement test, known as Password, to determine your current level of English and then to plan your pathway. This can be done through a Curtin registered agent or partner.
How to apply
For questions on applying to Curtin English, contact us via our online web form.
Help is at hand
Get in touch with us below.
---
Opening hours:

Mon to Fri: 8.30am – 4.30pm, except Tues: 9.30am – 4.30pm (AWST). Closed public holidays.