Girls+ Engineering Tomorrow
The Girls+ Engineering Tomorrow (GET) initiative aims to inspire and connect like-minded girls and gender-diverse students with an interest in STEM. Students learn about engineering by connecting with role models, participating in engaging workshops, and receiving information about engineering study and career pathways. The initiative offers programs that are aimed at girls at different stages of their educational journey – from Year 7 to first-year university.
This initiative is girl-focused and intends an inclusive definition of girls. We are welcoming and respectful of girls, including trans girls and those who are nonbinary, gender non-conforming, and anyone who identifies as a girl in a way that is significant to them.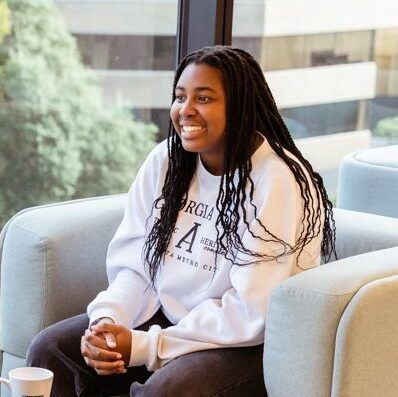 The GET program has given us plenty of amazing opportunities that will set us up for the future. It was an awesome opportunity to meet successful engineers and create connections. I met my amazing mentor who I've kept in contact with since and I have asked her many questions which have given me so much clarity and is helping me realise where my interests truly are.
Angel, Year 11 program graduate
Girls+ Engineering Tomorrow Partner

Program Supporters
In 2022, the initiative had:
177
Girls participated in a GET program
120
Women participated as role models from academia and industry
15
Engineering and related organisations represented
Organisations
We know we can't do this alone. Inspiring and supporting girls+ to study engineering requires collaboration between schools, industry and higher education. There are many ways for organisations to support the program including:
Provide representatives to attend industry and networking sessions
Provide a site visit/tour of offices and facilities
Tailored sponsorship packages to help sustain the program
Mentor a student
We are looking to work with partners and are open to conversations about how we can meet each other's goals. Please get in contact if you would like to GET involved.
Ms Aleesha Davis
GET PROGRAM COORDINATOR
Ms Gina Pearse
GIRLS+ IN STEM CHAMPION