Pro Vice-Chancellor's office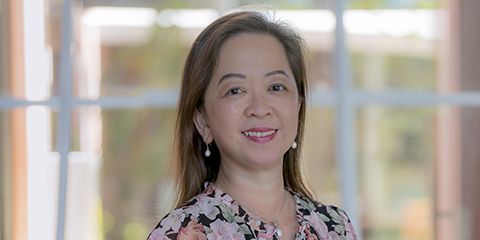 On behalf of all the staff, I warmly welcome you to the Faculty of Business and Law. We are committed to providing the most innovative teaching and research environment for the business leaders of tomorrow.
We are located in the beautiful city of Perth, Western Australia, with our main campus in Bentley and our Curtin Graduate School of Business and Curtin Law School facilities conveniently located in the bustling CBD. Along with strategic international industry and research partnerships, students can enrol in our courses at Curtin campuses in Singapore, Malaysia, Mauritius and Dubai.
Innovation in business and legal education
We pride ourselves on maintaining high standards of teaching and on being future focused in our approach to education. A number of our staff have been recognised with the Australian Office of Learning and Teaching Awards for teaching excellence and outstanding contributions to student learning.
Industry engagement
Building and maintaining strong industry partnerships is another priority for our faculty, as evidenced by the applied nature of our courses and the industry networking opportunities we offer our students. We have the ongoing input of over 50 industry leaders helping to shape our business education offerings, through our advisory network, and our Adjunct Professor network. These are people in the real world of business, who tell us what kind of leaders they need to succeed. As a result of their influence, our courses are widely recognised in the workplace as being outstanding and relevant.
International reach
Apart from the strength of our courses, our students also benefit from being a part of a well-recognised and international alumnus of over 70,000 people. Our graduates are spread across the globe in more than 100 different countries and we firmly believe that this diversity amongst our students enriches their university experience, helps them to see different perspectives and broadens their horizons. We are also global in the physical sense, with offshore campuses in Singapore, Malaysia, Mauritius and Dubai, and offshore programs available in China.
I strongly believe the quality of our students and staff, teamed with the great reputations of Curtin Business School and Curtin Law School, forms a solid foundation to take our faculty to the next level within the region and indeed to all corners of the globe.
Professor Vanessa Chang
Pro Vice-Chancellor