Vice-Chancellor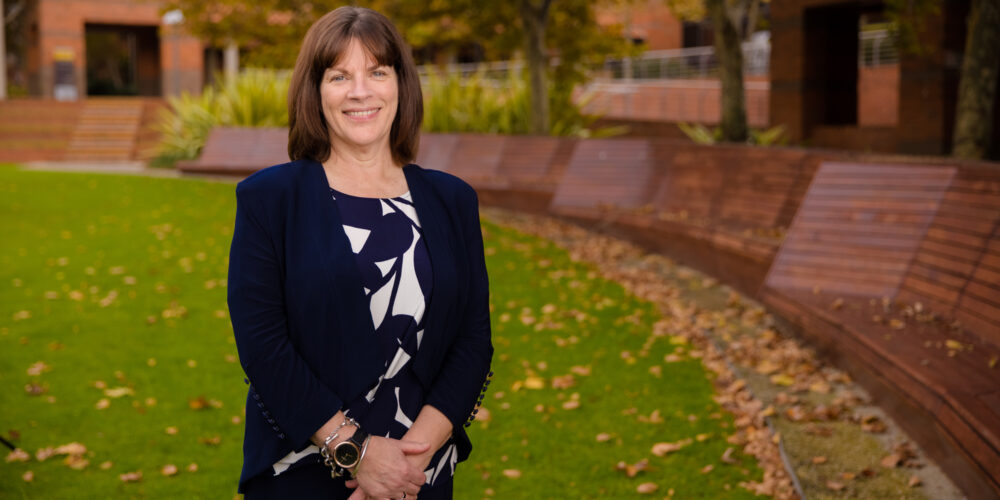 Professor Harlene Hayne was appointed Vice-Chancellor of Curtin University in April 2021, having previously been the Vice-Chancellor of the University of Otago in New Zealand.
Professor Hayne received a Bachelor of Arts from Colorado College, and an Master of Science and PhD in Behavioural Neuroscience from Rutgers University. She joined the University of Otago in 1992, ultimately becoming Vice-Chancellor in 2011.
Professor Hayne is a Fellow of the Royal Society of New Zealand and of the Association for Psychological Science. In 2009 she was awarded the New Zealand Order of Merit for services to scientific and medical research, and in 2012 received an Honorary Doctor of Science degree from Colorado College, USA.
In 2022 she was made a Companion of the New Zealand Order of Merit (CNZM) in recognition of her outstanding services to health and wellbeing.
Professor Hayne is a former Chair of Universities New Zealand, Te Pōkai Tara, the peak body for the country's universities. She also chaired the Universities New Zealand Research Committee and has been a member of the Board of Treasury and the Board of Fulbright New Zealand.
Professor Hayne has published widely in the area of memory development and adolescent risk taking, and has supervised numerous PhD, Master and undergraduate Honours theses. She was the Associate Editor of Psychological Science in the Public Interest, Memory, the Journal of Experimental Child Psychology, and the New Zealand Journal of Psychology and is a member of the Editorial Board of Infant Behaviour and Development and of Developmental Psychobiology.