2021 JCPML Anniversary Lecture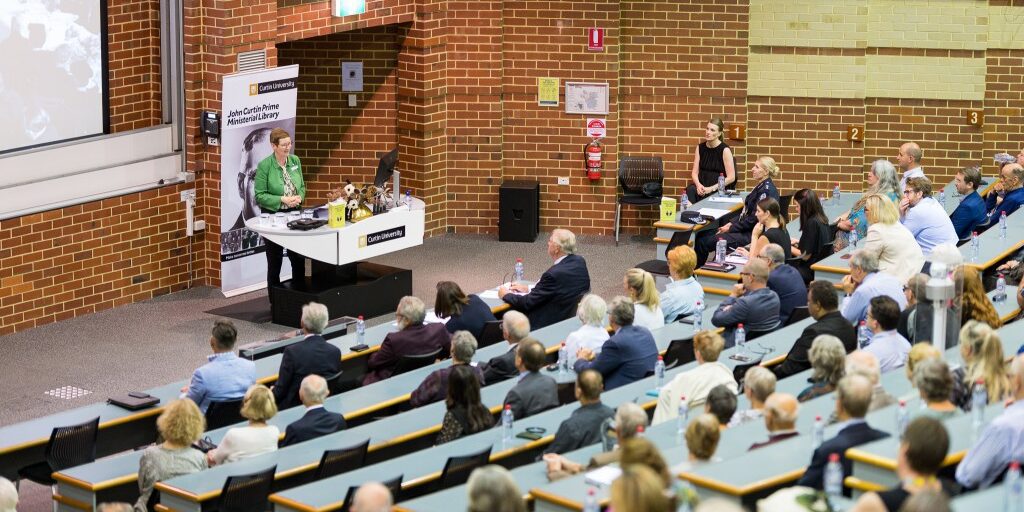 The John Curtin Prime Ministerial Library (JCPML) Anniversary Lecture is an annual event that commemorates the anniversary of John Curtin's death, with speakers of public interest invited to present on a topic of their choice.
In December 2021 we were delighted to host The Hon Kim Beazley as our speaker who presented a lecture titled 'Facing existential threats: Curtin to now'. It was a considered look at Australia's foreign policy and how we protect our country. You can read the lecture notes on our website or watch the lecture recording.
Beazley's lecture marked 20 years since he first delivered the JCPML Anniversary Lecture. His 2001 lecture titled 'John Curtin's abiding vision' can be found on our website.
Written by Sara Culverhouse, Communications Officer
Enjoy reading Library news? Sign up to our newsletter.