Technology has improved our lives in numerous ways, but how often do we give up on new systems when they break down or seem too hard to use? This is the challenge facing the billion-dollar Australian agribusiness industry, where important innovations in digital agriculture have not yet been widely adopted.
"There have been great advances in digital agriculture in Australia," Curtin researcher Dr Elizabeth Jackson says. "But the problem we're seeing is in the adoption of these new systems. And that's not a technology issue, but a human issue, which impacts businesses and our supply chain."
Dr Jackson argues that a greater uptake in new digital technologies would significantly advance Australia's food production supply chain by improving meat quality, creating greater profits for farmers and, importantly, enhancing standards of animal welfare.
"Creating value is essential for Australian food in the global market. Our competitors overseas can produce meat and grain for a lot less, so if we want to keep enjoying the prices we receive for our goods, we have to offer a premium product."
And that's where advances in digital agriculture come in.
"We have a really exciting new technology called DEXA," she enthuses. "It's a machine that can measure meat, fat and bone in a carcass before it's further processed.
"What we want is the meat component of an animal because that's where the value is. So, if we build a system of payment based on meat quality, and feed the information back to the producers, it's a real monetary incentive for farmers to produce better-quality animals. And better-quality animals are animals raised with higher standards, so we lift animal welfare standards across the supply chain.
"Our competitors overseas can produce meat and grain for a lot less, so if we want to keep enjoying the prices we receive for our goods, we have to offer a premium product."
Despite the promise of these improvements, DEXA technology remains prohibitively expensive for many meat processors and has yet to be widely adopted.
"DEXA is understandably too costly for many smaller meat processors," says Dr Jackson. "But we're also seeing issues with the adoption of traceability technology like electronic identification (EID)."
EID technology has been developed to monitor sheep throughout the supply chain, using electronic ear tags.
"The ear tags help trace the provenance of the sheep, which is a great selling point for consumers, enhancing their confidence in the quality of the meat. But despite the clear added value to the Australian meat industry, we're having difficulty with its adoption."
Dr Jackson has been working closely with industry to identify the reasons why.
"What I hear from industry is that the slow adoption of this technology is down to price and on-farm practicality," she says. "But a major reason is that producers lack the support systems and motivation to embrace these new technologies."
"We need to build better support mechanisms around these technologies to increase producer confidence and uptake."
Another critical issue for producers is animal welfare. While new technologies are often centred on enhancing animal wellbeing, when they break down, the result is the exact opposite.
Dr Jackson shares the example of sensor technology.
"Many Australian farms are in vast, remote areas where it is costly and time-consuming to monitor animals in person," she explains. "New sensor technology enables farmers to monitor their livestock remotely."
For example, the technology can be used to monitor the welfare of pregnant cows and calves in ultra-remote locations.
"One of the most stressful times in a cow's life is when she's pregnant and giving birth," explains Dr Jackson. "But in these remote locations, some cows may never see a human. Electronic identification can monitor the cows during this crucial pre-natal period and alert the farmer to any distress."
While the technology offers significant cost and time savings, farmers are concerned about the consequences should the technology fail.
"Losing a cow due to pregnancy or birth would be disastrous."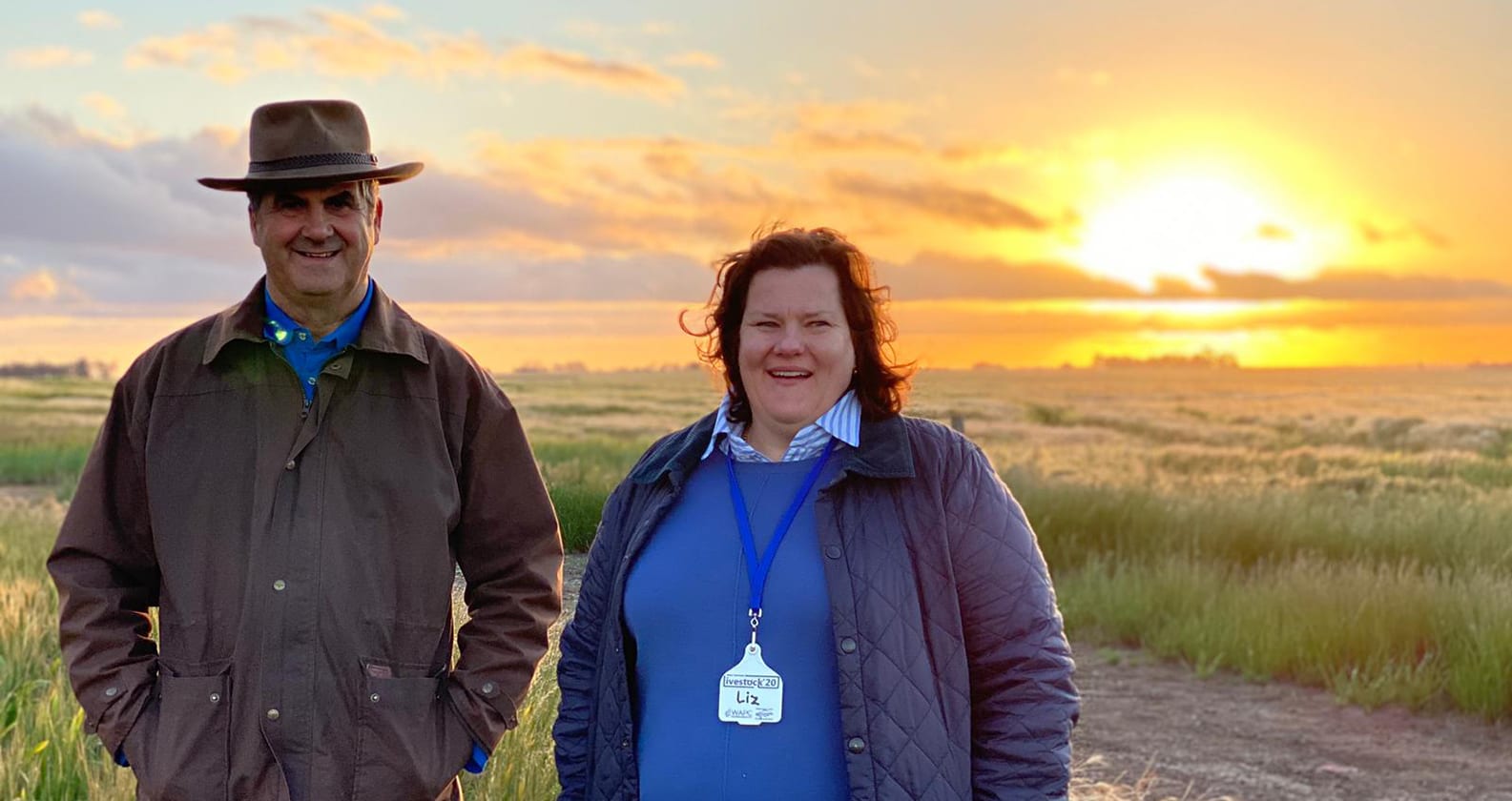 Hope on the horizon
Dr Jackson says a new system to monitor remote watering points is enjoying greater success, due to an innovative support network devised by local farmers.
"As I mentioned, many Australian farms are enormous," she says. "It takes a huge amount of time and money to check on livestock watering points. But watering points need monitoring because they're often in arid conditions, and frequently service livestock and wildlife."
Farmers are now able to monitor these watering points remotely from their phones.
"It's a fantastic innovation and everyone is really happy with it, until the technology breaks down, as new technologies often do," Dr Jackson says. "It's unforgiveable for animals to be deprived of water, so there is a great risk farmers will 'dis-adopt' the system because of the high-stakes consequences of its failure."
But a group of farmers in Western Australia has banded together to find a solution.
"This group has got together to fund a local support service," explains Dr Jackson. "They've said, 'We want this to work, and if the system breaks down, you don't have to call a tech support centre that might be based overseas, we've got someone locally who can speak to you and help you out."
"It's a great example of how we can build businesses and supply chains differently to facilitate the adoption of digital innovations so they continue into the future."
Dr Jackson hopes her research into these supply chain technologies will encourage the development of further support systems.
"If we can encourage producers to embrace these new technologies, there will be tremendous benefits for Australian agribusiness," she says. "It's about putting the right support systems in place and understanding that the adoption of digital agriculture is not merely a technological process, but a social one."
Researcher profile
Dr Elizabeth Jackson is a senior lecturer in Curtin's School of Management and Marketing, and a visiting scholar at the Royal Veterinary College (UK). She has a strong industry and education background in agribusiness, food marketing and supply chain management and has taught in high-level roles at institutions across the UK and Australia. She is a board member of Sheep Producers Australia and the Western Australian Farmers' Federation Livestock Council.