Two new and previously unknown 'fairy' orchids have been discovered by Curtin University's eminent botanist Professor Kingsley Dixon and Kew Garden scientist and Curtin Adjunct Lecturer, Dr Maarten Christenhuez, adding proof that south west Western Australia is truly a global biodiversity hotspot.
Professor Dixon explained he discovered the new orchids while out on a bush walk near Lane Poole Reserve in the Darling Ranges, south of Dwellingup.
"While walking I kept seeing what I thought were just mutants of the usual yellow cowslip orchid.  But after a few hours, all I kept seeing were these gorgeous rose-pink and white orchids everywhere until I sat and thought that these just had to be something different," Professor Dixon said.
"I guess the orchids were saying – hey, I'm undiscovered, check me out."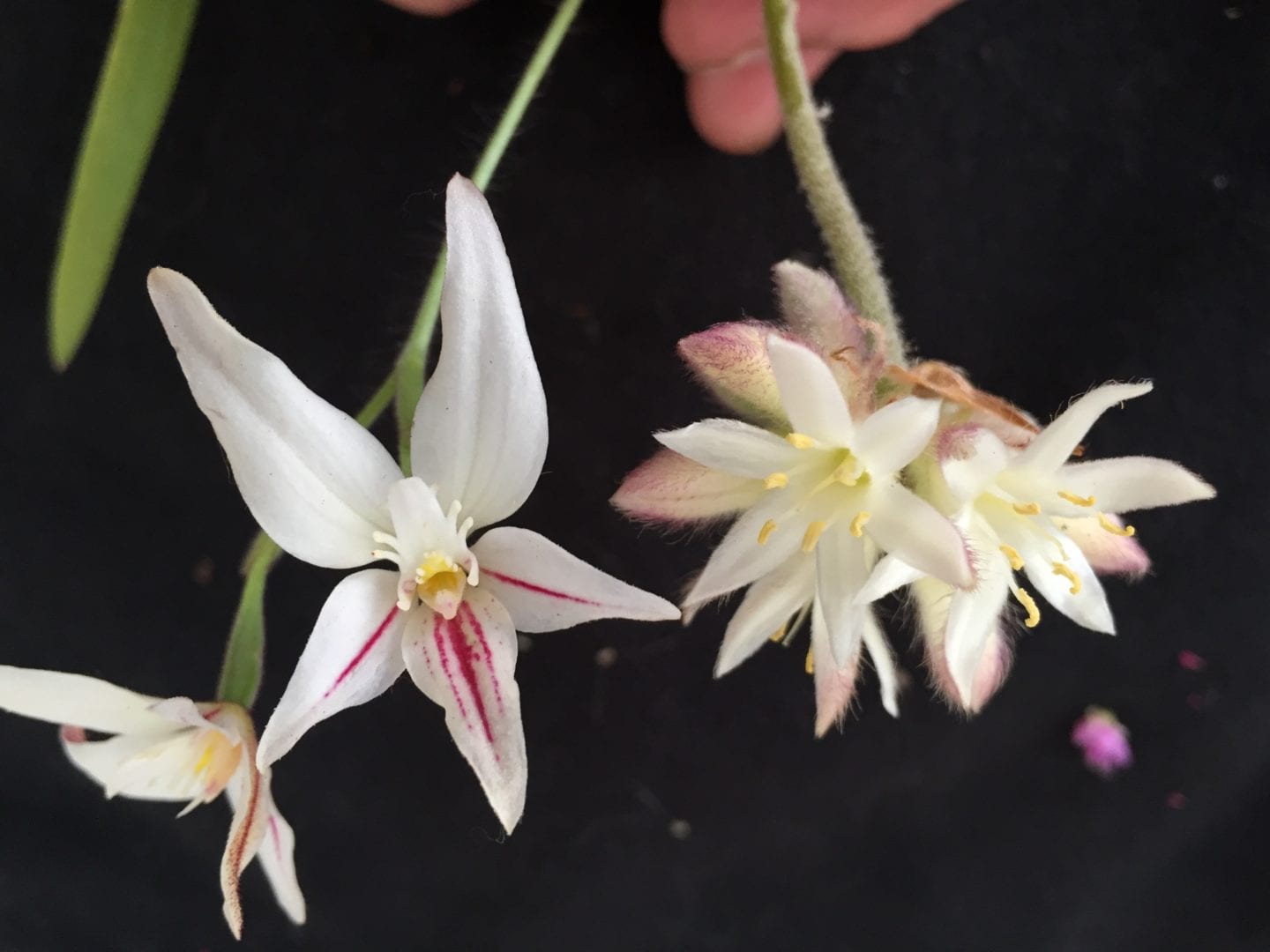 "The two new species are rare and were discovered in an area that is largely inaccessible which might explain how they have eluded discovery – up until now of course," Professor Dixon said.
The orchids are yet to receive common names, but one has been given the scientific names of Caladenia lateritica, referring to the laterite rocks where the orchid grows.
"The second species' scientific name is Caladenia rosea since it has distinctive rose-pink flowers," Professor Dixon said.
Professor Dixon also explained that each species mimics a common wildflower species.
"The Caladenia lateritica is similar to the Conostylis setosa, known as a 'white cotton tail,' similar to kangaroo paws.
"The pink Caladenia rosea looks like the stunning beautiful Swan River Myrtle, or the Hypocalymma robustum.
"To complete the picture, both species have a delightful scent. Unlike their common scentless cousin, the yellow cowslip orchid," Professor Dixon said.
As the orchids were found in a rare restricted area, Professor Dixon stressed the importance of conservation of land areas where the species was found to grow.
"Conserving these new species represents a challenge as the area it was found to be growing can often be subject to forest clearing, with many similarly high-plateau areas likely to have already been cleared.
"With discoveries like this, I hope that the Lane Poole Nature Reserve will be finally protected from any further clearing and loss of these magnificent forests – and who knows how many other species are yet to be found."