Lessons learned in Masterchef kitchen prove life changing for bubbly cook
01/09/2023 By Carmelle Wilkinson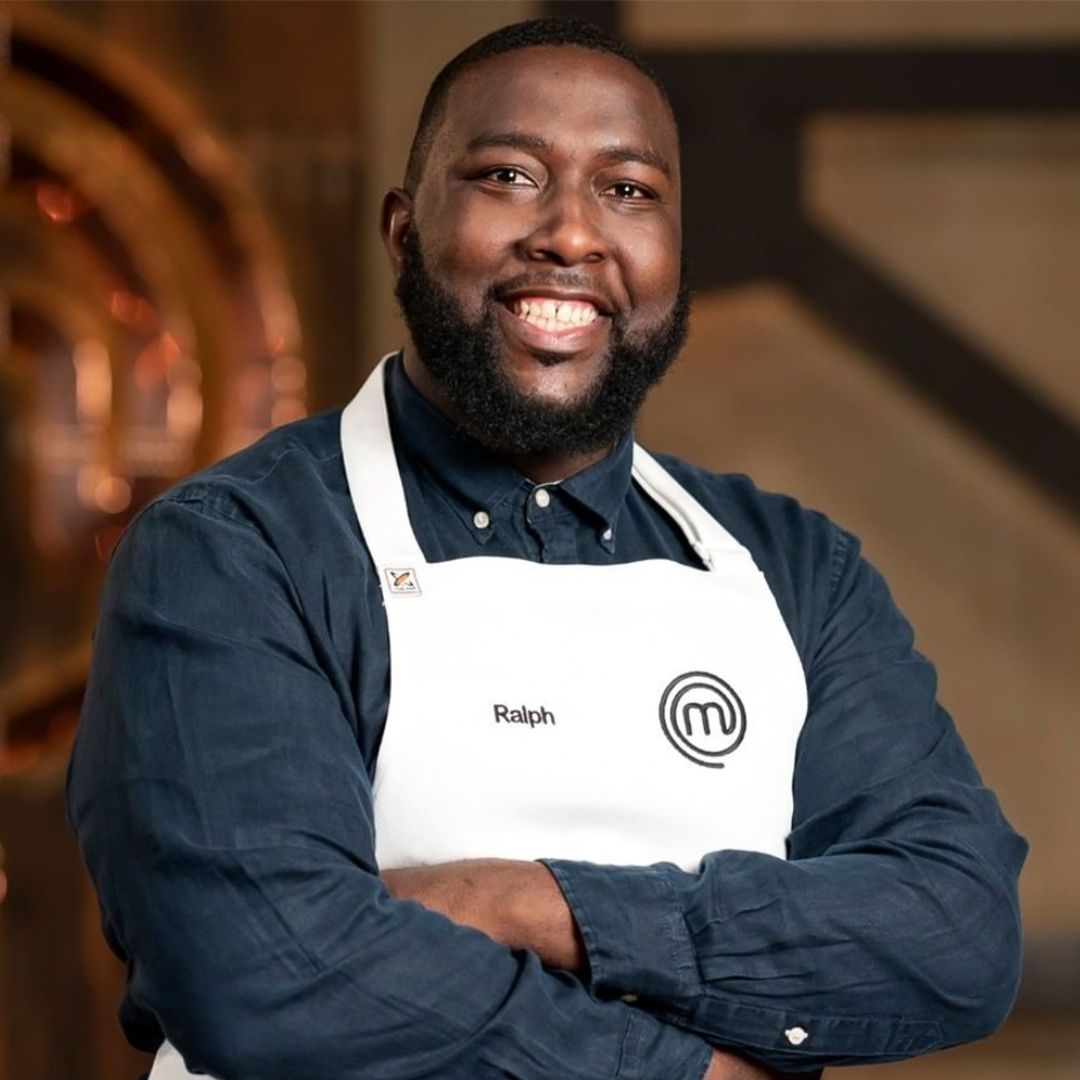 Ralph Kahango.
From crunching numbers as a government auditor in Perth, to crushing it on Melbourne's greatest culinary stage on Masterchef Australia – Ralph Kahango is no stranger to pressure.
Originally from Zimbabwe, the Curtin accounting graduate said taking his younger sister's advice and applying for the highly competitive cooking show this year was the best decision he ever made.
"But it was also the most rewarding. Walking into the Masterchef kitchen for the first time and seeing the M logo was surreal.
"I've watched the show over the years, but nothing could prepare me for being in the kitchen and cooking my food for the judges."
Ralph said meeting the likes of Jamie Oliver, Curtis Stone and Maggie Beer was an experience he would treasure for years to come.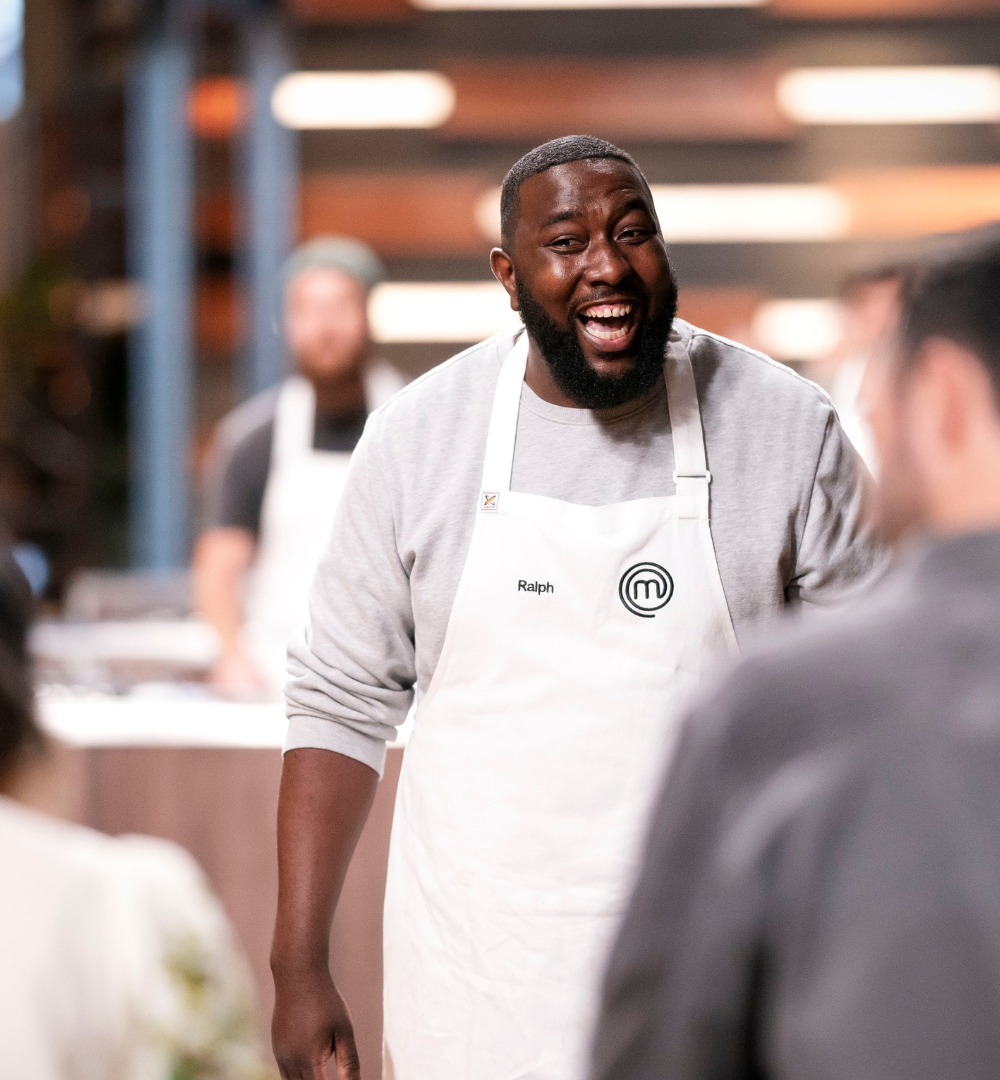 Ralph was all smiles in the Masterchef kitchen.
"It was an adrenaline rush. One minute you're talking to your food hero about the dish you're preparing and the next you're walking up to the judges with your plate terrified if they'd like it.
"I'm surprised I didn't drop the plate it was that nerve wracking."
Before Masterchef, Ralph admits cooking was a form of relaxation after a long day in the office.
"I'd come home, pour myself a glass of wine and pop on some music and cook,'' he said.
"A far cry from what it was like in the Masterchef kitchen haha."
Coming from a large family, Ralph's connection to food started young.
Growing up in Zimbabwe and then South Africa, Ralph said food had always formed an integral part of his upbringing and cultural identity.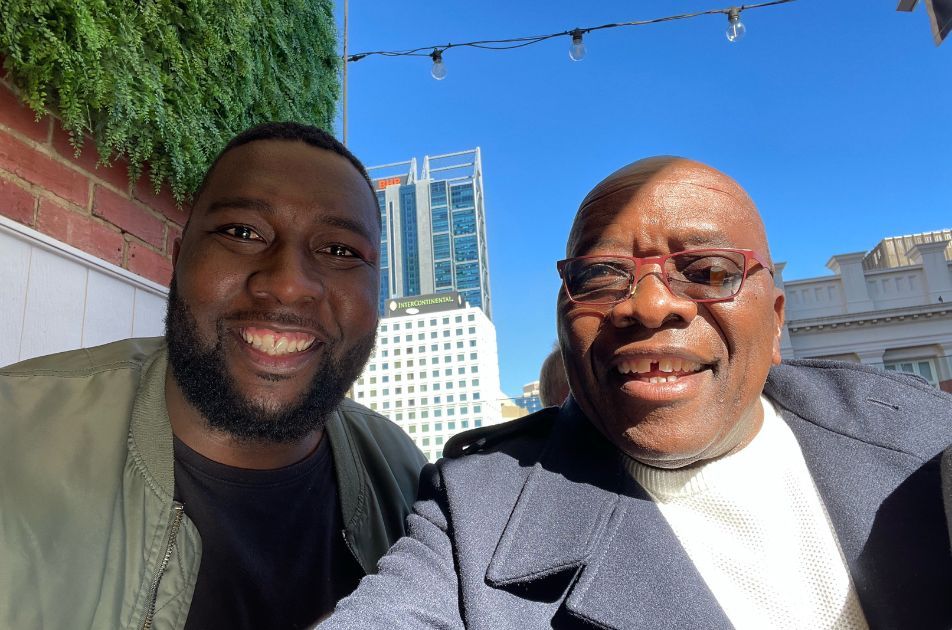 Ralph with his Dad Luka.
"Some of my best childhood memories are gathering around the braai (BBQ) in South Africa enjoying a meal with my family,'' he said.
Sadly, the tragic passing of two of his brother's just a year apart would have a profound effect on the bubbly chef.
"No one can really prepare you for losing someone you love. It impacted our family in a big way, and was an extremely tough time,'' he said.
Ralph said losing beloved Masterchef judge Jock Zonfrillo a few hours before MasterChef aired was another reminder that life is short, and tomorrow isn't promised.
"It was a tough time. We all had the pleasure and privilege of Jock mentoring us this season and to hear he had passed the night before the show aired was a complete shock,'' he said.
"Jock loved his craft, and he wanted us to be the same. He pushed us to try our best and always made himself available to give advice.
"Losing someone changes you, and I feel having lost two brothers I was possibly able to process Jock's passing a little easier than some of the others."
Ralph credits a trip to Italy in 2021 for igniting his interest in Italian cuisine.
"The trip cemented my interest in cooking, and I returned thinking that maybe I could actually do something with this passion,'' he said.
"After much procrastination, it was my younger sister who pushed me to apply for Masterchef. She's always been my biggest supporter."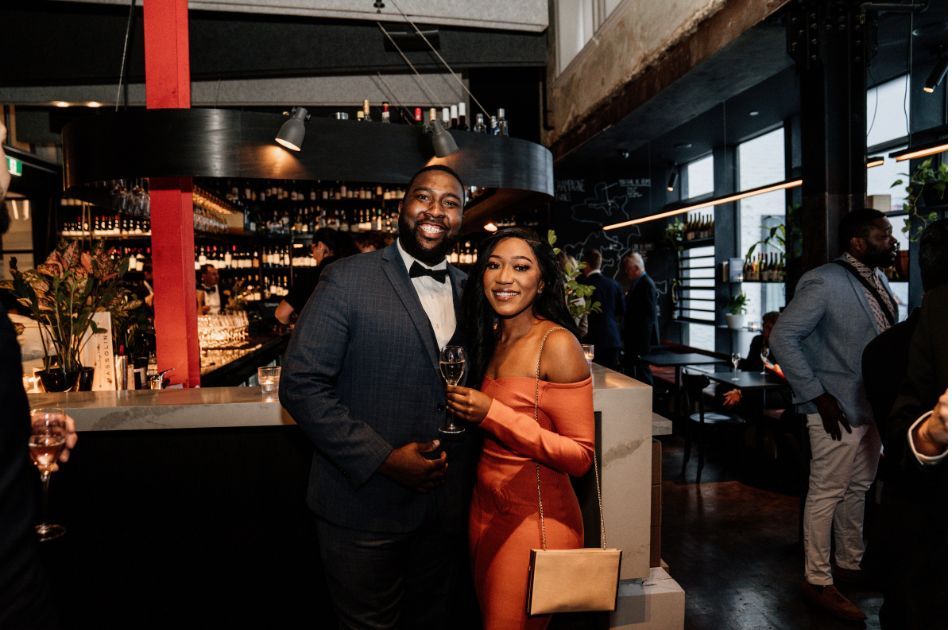 Ralph with his best friend and biggest supporter- younger sister Rutendo.
Inspired by Italy's rich food culture and tradition, Ralph came back to Perth fired up and excited to get in the kitchen.
"I started experimenting with new flavours and ingredients and trying new combinations,'' he said.
"When I'm cooking, I can explore different avenues and play around. There is more freedom."
Looking up to international chefs like Marco Pierre White and building his food knowledge through cookbooks, YouTube and recreating restaurant dishes, Ralph feels the time is right to chase his culinary dreams.
"Having now turned my attention to food I hope to one day make a career out of it, he said.
"Since Masterchef I've relocated to Melbourne and I'm looking forward to the next chapter, whatever that may be.
Looking back on his time in the Masterchef kitchen, Ralph admits the experience was lifechanging.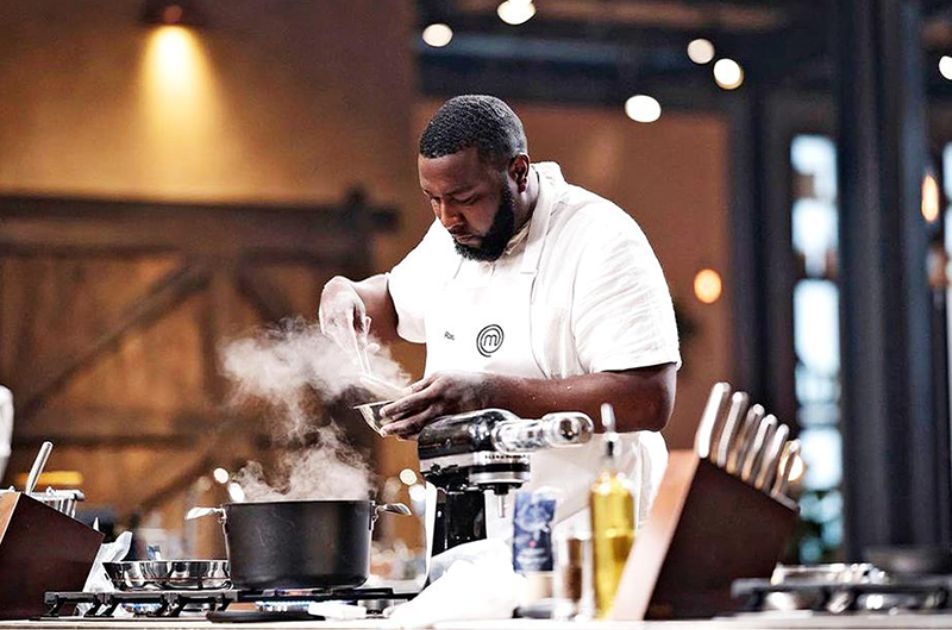 Ralph walks away from Masterchef with lifelong skills and determination to succeed in culinary world.
"Apart from improve my cooking skills, I learnt to pivot when things don't work out as you intended and to not bring the disappointment and failure of the day before into the next,'' he said.
"The biggest mistake we can make is letting what happened yesterday affect you today. Having that mindset will only hindrance your capacity for success.
When it comes to advice outside of the kitchen, Ralph said do what makes you happy.
"Do what you love,'' he said.
"I'm so grateful that my sister pushed me because otherwise I may not have taken the plunge.
"Things can go sideways in the blink of an eye so always make time for your family and friends, no matter how busy life gets and tell them you love them."
Having had the pleasure of cooking for his family, friends, and culinary greats on Masterchef, there is one person Ralph would have loved the opportunity to cook for.
Former South African president Nelson Mandela.
"When we moved to South Africa it was 1994 and Mandela had just been released from prison. So, I grew up in the era of him being president,'' he said.
"To cook for him would be the highest honour. Gosh I have no idea what I'd make him, but it would probably be a traditional Zimbabwean dish and something Italian."
"Just to sit down and talk to him about going from prison to then running a country, would be amazing. What a role model.
"That would be a great dinner party."
___
Read more stories