Curtin University has launched a new scholarship named in honour of Former Prime Minister, the Honourable Julia Gillard AC, to support academically gifted young women through university.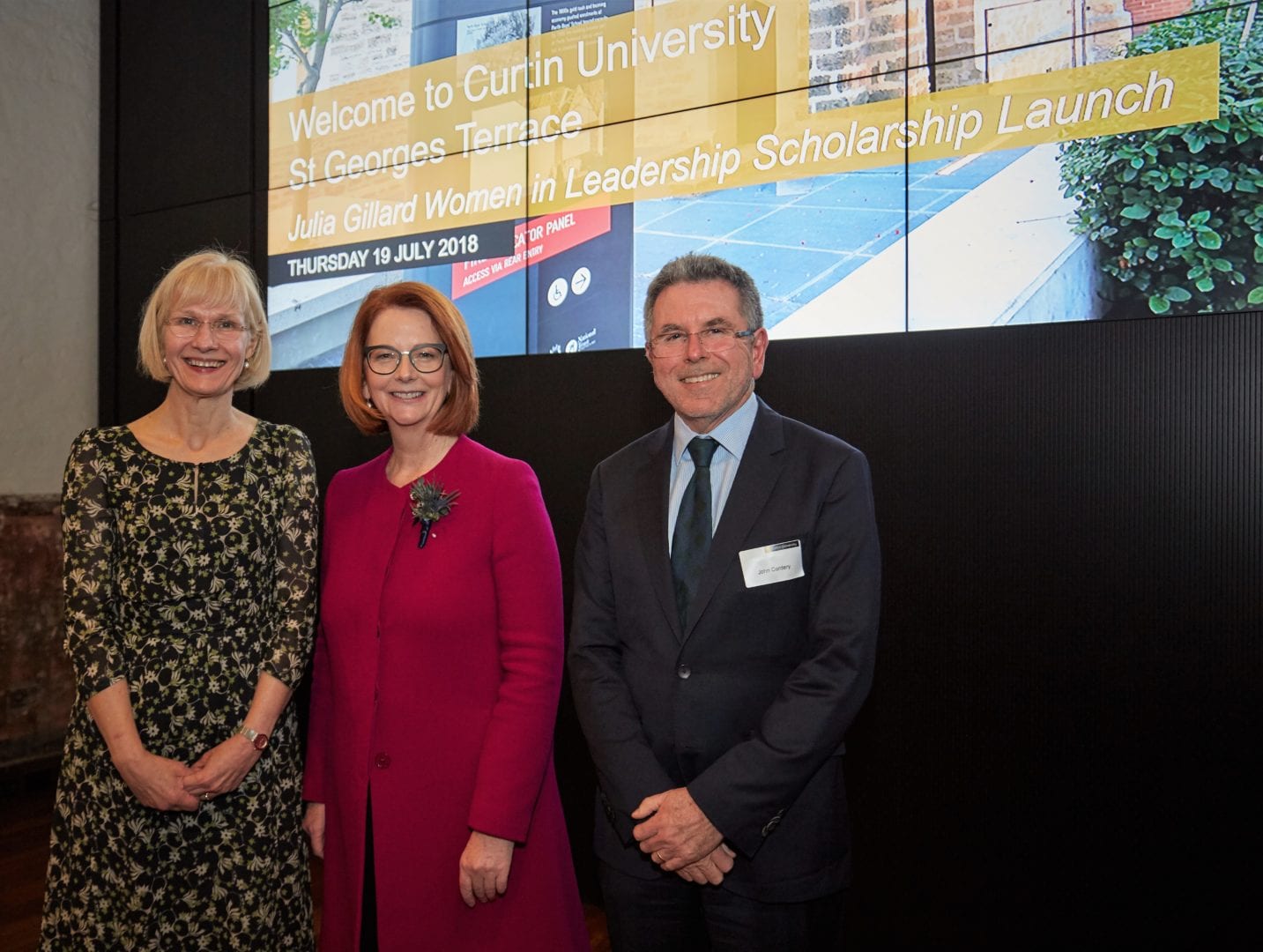 Curtin University Vice-Chancellor Professor Deborah Terry said the scholarship will be part of the John Curtin Undergraduate Scholarship Program and is open to academically gifted female students who display leadership and community service qualities and have the desire to develop themselves as a leader in their chosen field.
"Curtin University is committed to supporting women in leadership roles, and I am delighted to announce that the Julia Gillard Women in Leadership Scholarship will help support the next generation of female leaders through their university studies," Professor Terry said.
"The scholarship has been named after Julia Gillard in recognition of her ongoing commitment to education and her support of women to develop the skills required to become leaders in their field."
John Curtin Prime Ministerial Library Patron, the Hon. Julia Gillard, attended the official scholarship launch last week, and said she was honoured her association with Curtin University will take on a new dimension, in a cause very close to her heart.
"The issue of women and leadership is understandably something I'm deeply interested in. It is wonderful to see Curtin University taking the initiative to help equip the next generation of women leaders by way of this scholarship," Ms Gillard said
"Efforts are needed at every level if we are to achieve a world in which gender is not a barrier to becoming a leader. This scholarship is a practical contribution towards change, and I look forward to hearing about the work of its recipients."
The Julia Gillard Women in Leadership Scholarship will provide a cash stipend of $8000 per annum for the duration of the scholar's study, and a one-off $6000 grant for international travel.
Applicants will be required to meet eligibility criteria including being in the top five per cent of their high school's graduating year if currently in Year 12 or academically talented if they are not in Year 12, and an Australian or New Zealand citizen, permanent resident, or on a permanent humanitarian visa.
Interested applicants can find out more about the scholarship by contacting the Curtin Scholarships Office on (08) 9266 2992 or scholarships@curtin.edu.au or visiting here.