A major grain research infrastructure project in Perth will help boost crop productivity and reduce the impact of disease, while significantly improving the productivity and efficiency of crop research in Western Australia.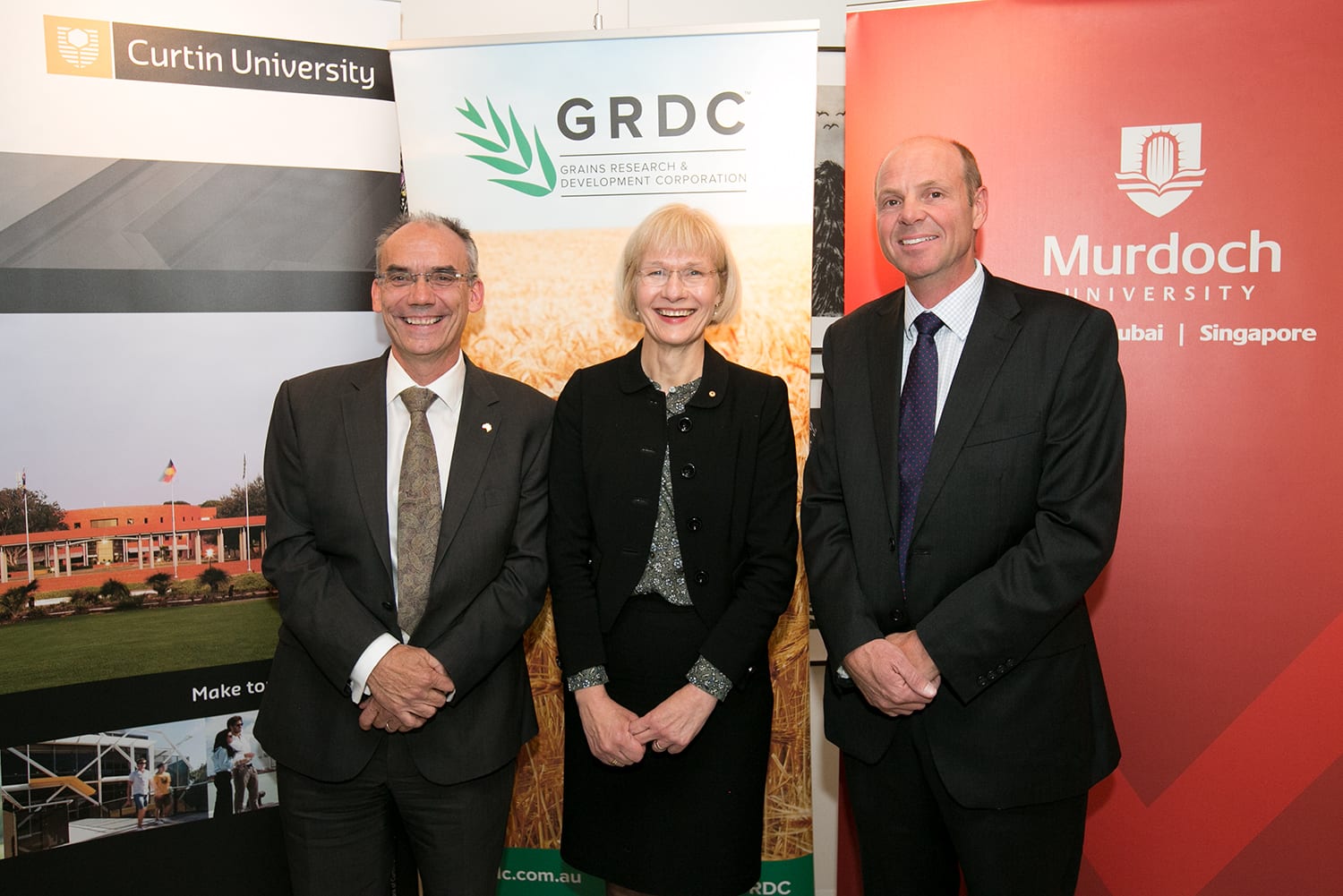 The establishment of a Crop Research Hub was today announced by Deputy Prime Minister and Minister for Agriculture and Water Resources, Barnaby Joyce, and WA Agriculture and Food Minister Alannah MacTiernan.
Grains Research and Development Corporation (GRDC) Chairman John Woods said Murdoch University had received a $3 million GRDC Grains Research and Development (R&D) Infrastructure Grant to establish the hub under a collaboration between Murdoch University, Curtin University and the Department of Primary Industries and Regional Development (DPIRD).
"The project's partners have also committed a combined co-contribution of $2 million including $1.5 million from Murdoch University; $250,000 from Curtin University and $250,000 from DPIRD," he said.
"Without the GRDC Infrastructure Grant funding, the collaborative hub and associated infrastructure would be very difficult to develop.
"The collaborative hub and state-of-the-art infrastructure is expected to improve the efficiency and productivity of crop research in WA, helping to enable new research outcomes to reach growers' paddocks faster than before."
The GRDC and partner investment will develop the following infrastructure to be located at both Murdoch University and Curtin University:
Up to 12 Physical Containment Level 1 (PC1) glasshouses at Murdoch University
Up to six Physical Containment Level 2 (PC2) glasshouses at Murdoch University
2.8ha of irrigated, netted field plots at Murdoch University
Glasshouse containment facility at Curtin University
Additional infrastructure works and ancillary infrastructure, including water and power service connection and a storage shed.
The Curtin glasshouse will allow separation of pathogen studies from the Murdoch glasshouses, avoiding the risk of transferring disease to other research activities, and will work hand-in-hand with Curtin's newly opened $46 million facility for disease research requiring higher containment.
Mr Woods said the $3 million GRDC Grains R&D Infrastructure Grant was part of $15 million the GRDC Board had agreed to invest in a strategy to build national research capacity.
"The purpose of the grant program is to boost capacity and capability in Australian grain research and development through funding key infrastructure, and to create enduring profitability for grain growers," he said.
Deputy Vice Chancellor Research & Innovation at Murdoch, Professor David Morrison, believes the Crop Research Hub enhances Western Australia's reputation as a global research leader.
"Our research partnership is making a difference on a global scale and this investment provides a platform for even greater achievement," he said.
Prof. Morrison said the project would draw in specialist research skills from each party to develop new research in crop pathology, plant physiology and genetic improvement.
"The outcomes of the research will be applied to improve crop productivity and resistance to disease and will strength the national grain industry," he said.
This media release was originally issued by the Grains Research & Development Corporation