Festival of Learning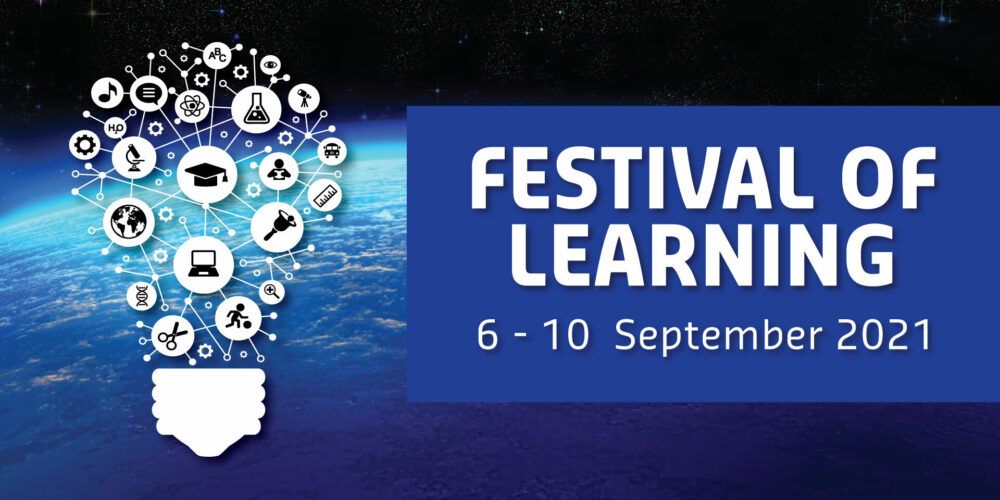 Planning has commenced for the Festival of Learning 2022
The Festival of Learning was held fully online from 6th – 10th September 2021. Over 500 people attended 34 live-streamed sessions over five days. Many more have since accessed the recordings, which are available on request.
We are busy planning the next festival and look forward to making announcements soon. If you have any queries, please contact litec@curtin.edu.au
View the 2021 program here:
---
Behind the Curtin Podcasts
Behind the Curtin are a series of podcasts produced by the Learning Innovation and Teaching Excellence Centre (LITEC) where we get to hear from our academic staff on a topic of their choice. One that supports their research and interests but isn't necessarily focused on learning and teaching.
Episode One: Queering your curriculum and being inclusive for LGBTQIA+ students
In our first episode of Behind the Curtin, Dr Bri McKenzie talks about the power of language. In particular, the use of inclusive language.
Episode Two: The opportunities (and ethics) of biometric technology in marketing
In our second episode of Behind the Curtin, Associate Professor Billy Sung talks about the use of biometrics such as eye-tracking, facial expression, and brainwave to conduct market research.
Episode Three: "Feeling safe and free" – teaching consent and respectful relationships
In our third episode of Behind the Curtin, Dr. Marilyn Metta talks about a community-led project that aims to engage young people in conversations about safe relationships.
Episode Four: Is government education policy failing students, teachers, and society?
In our fourth episode of Behind the Curtin, Dr. Brad Gobby talks about government policy and its impact on education.
Episode Five: Nothing About Us, Without Us!
In our fifth episode of Behind the Curtin, Professor Sonya Girdler and Dr Ben Milbourn from the Curtin Autism Research Group (CARG) are joined by researcher Tanya Picen and her son Liam Picen to share their lived experiences.
Episode Six: Intersectionality
In our sixth episode of Behind the Curtin, Dr Leanda Mason from the Centre for Aboriginal Studies leads a discussion on the concept of intersectionality: what it is, why it is important, and how an awareness of our differences can help us to work together.
Episode Seven: The Future of Health Care Technology
In our seventh episode of Behind The Curtin, Dr Leo Ng from Curtin's School of Allied Health explores the future of technology in the provision of health care.