Foster staff wellbeing at your school
The School of Education and the Professional Learning Hub is excited to be offering an innovative professional development opportunity focused on staff wellbeing and self-care. Workload intensification, accountability requirements, challenging community needs and COVID have resulted in significant increases of teacher stress and emotional exhaustion.
This workshop aims to provide a meaningful research based professional development opportunity to support school staff well-being. You will learn concepts and strategies that you can implement to foster open and collegial emotional practices. All school staff including in-service teachers, school leaders and support staff can benefit from this professional development workshop.
About the facilitator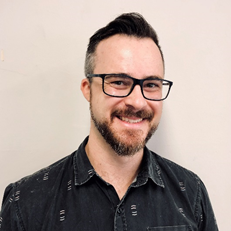 Dr Saul Karnovsky
Saul Karnovsky is an experienced pre-service teacher educator and early career researcher, specialising in the fields of teacher emotions, pedagogy, professional practice and classroom management. Saul's thesis explored pre-service teacher emotions in learning to teach. In his research Saul draws upon post-structural theory to examine how emotions emerge within the modern neo-liberal contexts of schooling from the historical, social and political processes in which they are enacted. He embraces an alternative ontological space, seeking to deeply engage with new ideas and different theoretical perspectives of education.