The transformative power of moorditj yorgas (strong women)
02/09/21. By Luisa Mitchell.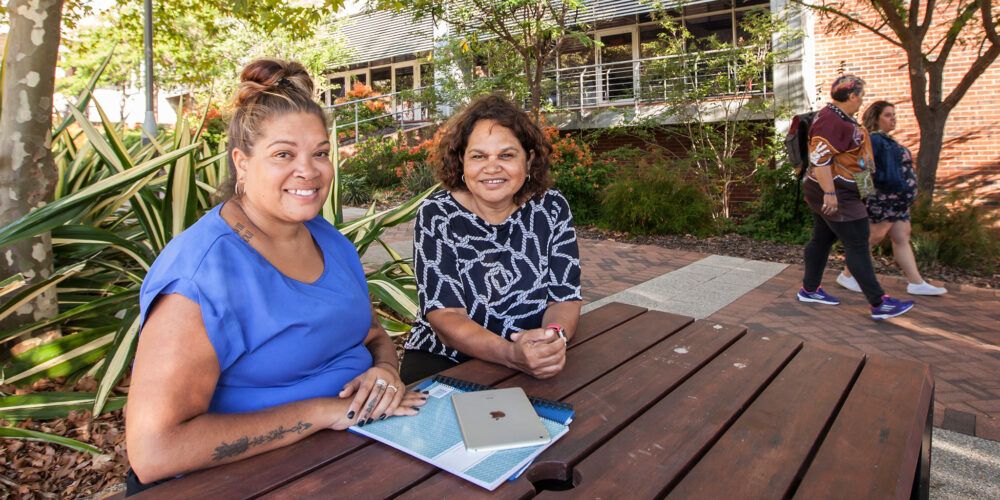 Image: Curtin staff member Jayde Conway and Dean of Curtin Medical School Professor Sandra Eades. Photo by ASCP Photography.
Dr June Oscar is a remarkable woman.
A Bunuba woman and community leader, June is the first Aboriginal woman to be appointed Aboriginal and Torres Strait Islander Social Justice Commissioner. She spends her time advocating for Indigenous languages, social justice, women's issues and working to reduce Fetal Alcohol Spectrum Disorder.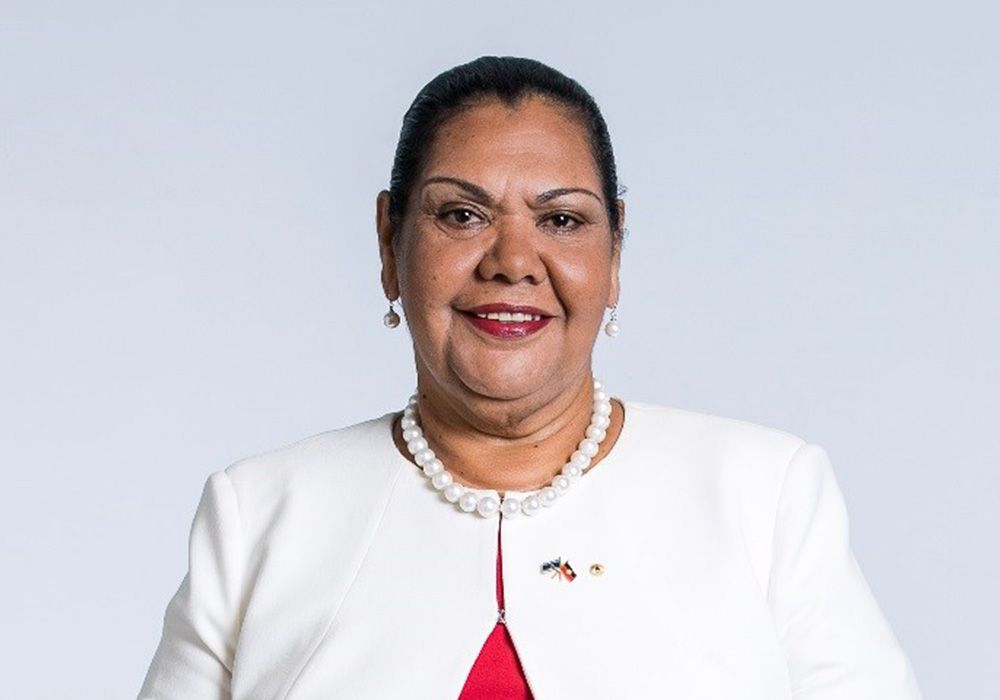 Image: Dr June Oscar. Photo supplied by June Oscar.
June is a powerful example of the impact women can make with a university education. But this was an education she almost didn't receive. It was only in her early 40s that June attained her bachelor degree in business.
We spoke to June from the Yiramalay/Wesley Studio School, where she is working in Western Australia's Fitzroy Valley, about the Moorditj Yorga Scholarship being offered by Curtin. 'Moorditj' is Nyungar for 'strong' and 'yorga' means 'woman'. This scholarship provides holistic support to mature-aged Aboriginal and Torres Strait Islander women to enter and succeed at Curtin.
"I believe that a university-level education is powerful and provides an enabling environment for First Nations women," says June. "The Moorditj Yorga Scholarship is a wonderful initiative that builds upon the lived experiences and knowledge of mature-aged women and allows them to achieve more – for themselves, their families and communities.
"We can't underestimate how valuable university-level studies are in helping us to articulate, elevate and amplify the issues that need attention through an academic presentation of information. This is the language that systems of power – policy makers and governments – respond to. That's how they can understand it."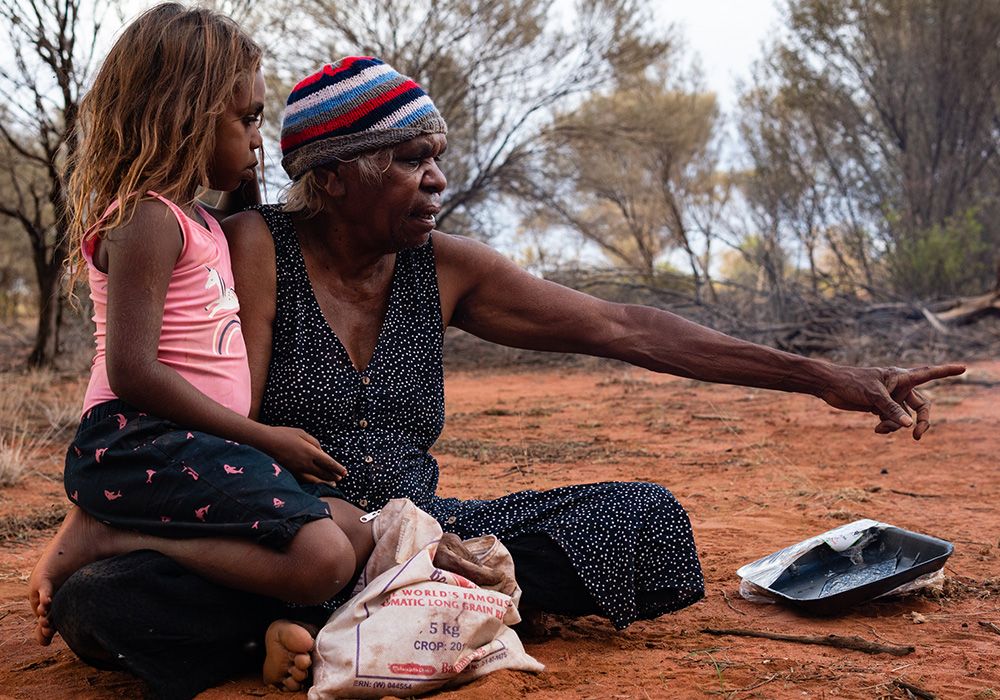 Image: Warlpiri grandmother and granddaughter in Yuendumu, Northern Territory. February 2020. Photo sourced from Shutterstock.
Professor Sandra Eades is another remarkable yorga.
Sandra is the Dean of Curtin Medical School – the first-ever Indigenous dean of medicine in the world. Sandra says it was the women in her life who inspired her to become a leader in the medical field.
"Mum taught me to have tenacity and a strong work ethic, and encouraged me to pursue my medical degree," she says.
When she was a young doctor, it was none other than Australian of the Year, Professor Fiona Stanley, who encouraged Sandra to pursue a PhD.
"I left home with Mum's blessing and moved across the country to attend university. And it is thanks to my PhD that I have been able to make contributions to the health and wellbeing of Aboriginal and Torres Strait Islander families."
But Sandra says she couldn't have completed her undergraduate studies without the support of a local organisation who provided her with a monthly $100 stipend.
"That $100 made all the difference to me, because it meant that someone believed in me and cared enough about my education to want me to succeed. Later, Fiona's mentoring was absolutely critical in helping me with my PhD."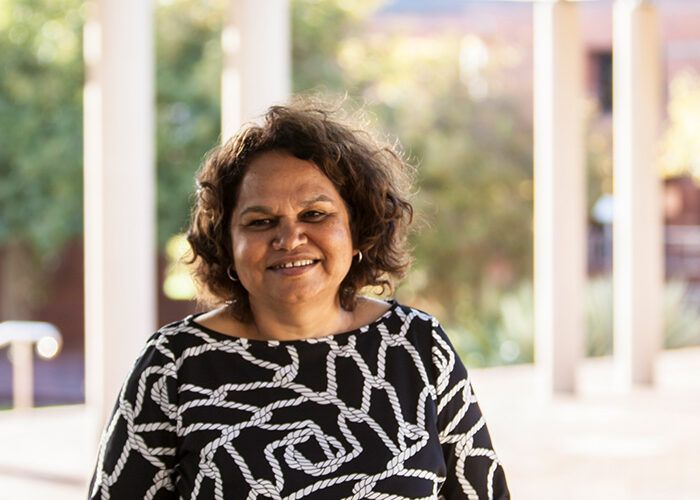 Image: Professor Sandra Eades, Dean of Curtin Medical School and "Deadly" Aunty of the Moorditj Yorga Scholarship Program at Curtin University.
While the number of Aboriginal and Torres Strait Islander people entering university has risen in the past decade, a recent study (Ladbrook and Hendrickson, 2020) revealed that their university completion rate is only 40 per cent, compared to 66 per cent for non-Aboriginal students.
According to the study, one factor that has a positive influence on Indigenous university completion rates is access to study assistance. Completion rates for Indigenous students with financial assistance was 70 per cent, compared to 57 per cent for similar students with no income support. Other factors are a culturally safe learning environment, a strong peer support network and mentors.
Curtin's Moorditj Yorga Scholarship was created in 2019 to combat barriers faced by mature-aged Aboriginal and Torres Strait Islander women at university and support them to succeed. The scholarship includes financial assistance for up to five years, along with personalised and structured mentoring, and support from a dedicated coordinator.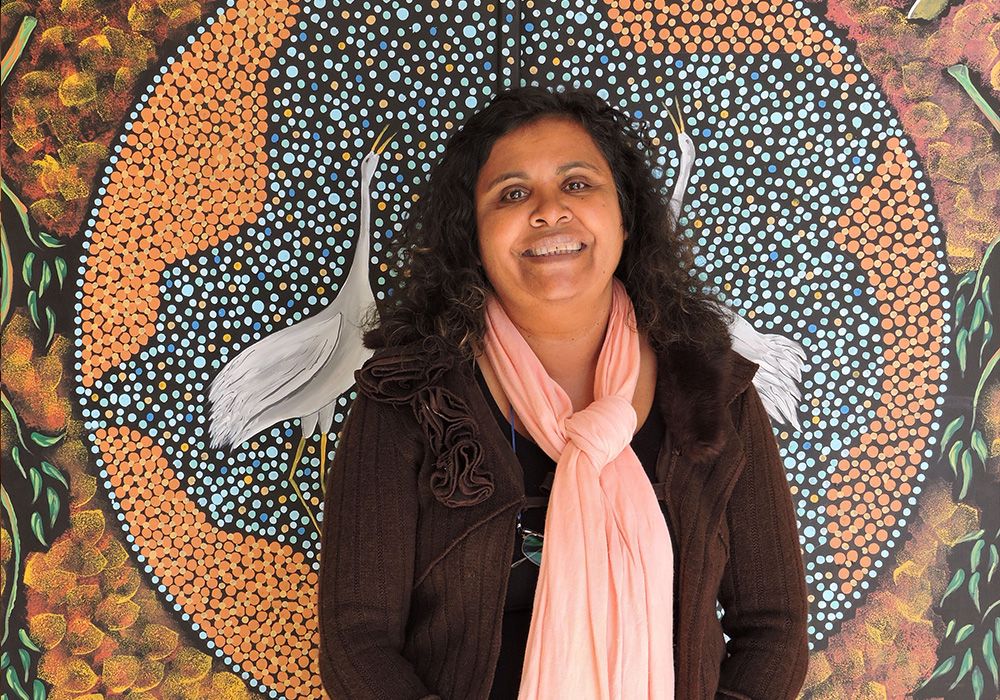 Image: Janelle Brown says the Moorditj Yorga Scholarship has given her "peace of mind" to focus on her studies. Photo supplied by Janelle Brown.
One Moorditj Yorga Scholarship recipient, who is currently averaging high distinctions and will be graduating this year, is Janelle Brown. She too is a remarkable yorga.
The 57-year-old Bundjalung woman is completing a Bachelor of Applied Science to further her community development skills and pursue her dream of opening a national Indigenous consultancy firm.
"The Moorditj Yorga Scholarship not only placed me in a better position financially, but also gave me a confidence boost to continue my studies to the best of my ability," Janelle says. "As a future community development worker, I will be able to work more effectively with our Aboriginal communities for the benefit of all."
Interview with Janelle Brown on CurtinFM.
Curtin is currently seeking the support of its alumni and WA community to ensure the Moorditj Yorga Scholarship is available to many more Aboriginal and Torres Strait Islander women.
June Oscar's special insight is that while education transforms lives, the spaces between people can also be transformed.
"For me, as an Aboriginal person and a leader in community, I came to truly value the time I spent in pursuing my degree, as it gave me a confidence to present and articulate very clearly the issues that are warranting attention and response. It enabled me to be confident to journey into spaces with others and to explore some really significant issues Aboriginal people are struggling with, not just in my community, but in communities across the nation."
Moorditj yorgas like June, Sandra and Janelle represent a truly transformative force in all of the spaces we inhabit as a community.
___
Share this article:
Explore more information featured in this article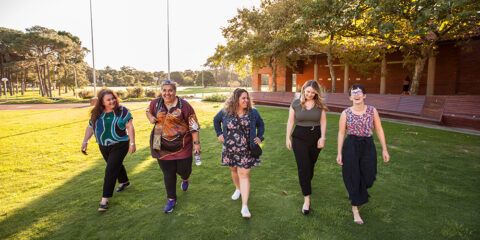 Moorditj Yorga Scholarship
Support Aboriginal and Torres Strait Islander women, like Janelle, to enter and succeed at Curtin University so they can return to their communities as qualified leaders and role models.
Read more stories like this one