Looking to advance your career, change your career entirely, or embark on a research program? Find out how to future-proof your career with a postgraduate course.
At Curtin University's Postgrad Expo, you can chat with staff to get tailored course information and application advice, and have the chance to expand your industry connections.  
You'll hear from guest speakers about the latest industry trends and learn strategies to help you determine your next career move if you're feeling stuck.
By the end of the expo, you'll feel confident in making the right choices for you and will walk away with a thorough understanding of how postgraduate study can help you advance or change your career.
Keynote speakers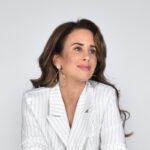 Dr Katherine Iscoe
Co-Founder and Chief Executive Officer of Advanced Human Imaging Limited
Dr Katherine Iscoe is a motivational speaker and the CEO of a smartphone-based human scanning technology company, Advanced Human Imaging. Dr Iscoe encourages clients, particularly women, to find their potential in the workplace without losing their compassionate edge.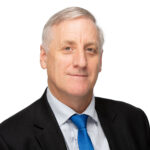 Professor Mark Griffin
Director of the Future of Work Institute (FOWI)
Mark Griffin is Director of the Future of Work Institute at Curtin University, Western Australia. He can show you which skills you can develop now to make a difference in the workforce, create new opportunities, build connections and lead change.
Program
4.45pm: Arrival – Check in to the event.
5.00pm: Expo – Speak with Curtin academics, faculty staff, student services staff and Curtin Connect staff for course information and application advice. Free refreshments are served. 
5.30pm: Welcome note –  Introduction from the MC, Acknowledgement of Country and housekeeping.
5.40pm: Keynote speaker Dr Katherine Iscoe – Set yourself apart from the rest, build your personal brand, boost your success and thrive in your career. 
5.55pm: Guest speaker Professor Mark Griffin – How a postgrad course can make a real difference.
6.05pm: Q&A Panel – Listen to the Curtin Alumni panel and ask them about their journey after graduating from Curtin.
6.45pm: Networking – Chat with Curtin staff and other attendees to enhance your industry connections. Free refreshments and canapes are served. 
7.30pm: End of event.
Travel tips and attendance
We recommend parking in either the PD1 Yellow Parking zone or the PB1 Green Parking zone.
COVID-19 control measures
Curtin University maintains COVID-19 control measures including high-frequency cleaning, hygiene, ventilation and physical distancing protocols.